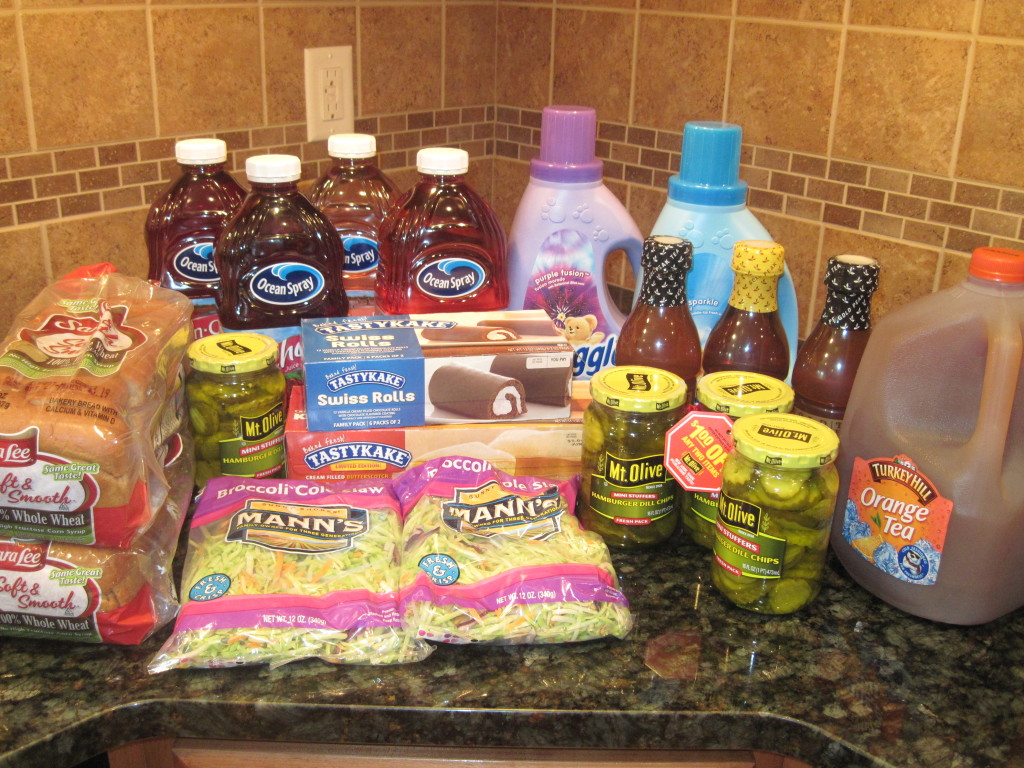 These items are from my Weis shopping trip and have a shelf price of $60.78. After sales and coupons I saved $40.74 and paid only $20.04.
I was excited to find the Mt Olive pickles with $1/2 hang tags on them, making them only $0.85 a jar.
The Tastycake products were on sale for $2, so I got several packs for lunches. The Broccoli Coleslaw was on sale Buy 1 Get 1 FREE, I'm planning to make the Chicken Spaghetti for dinner some night this week and needed a bag of the slaw and I'm not going to pass up a deal to get 2 bags for the price of one.