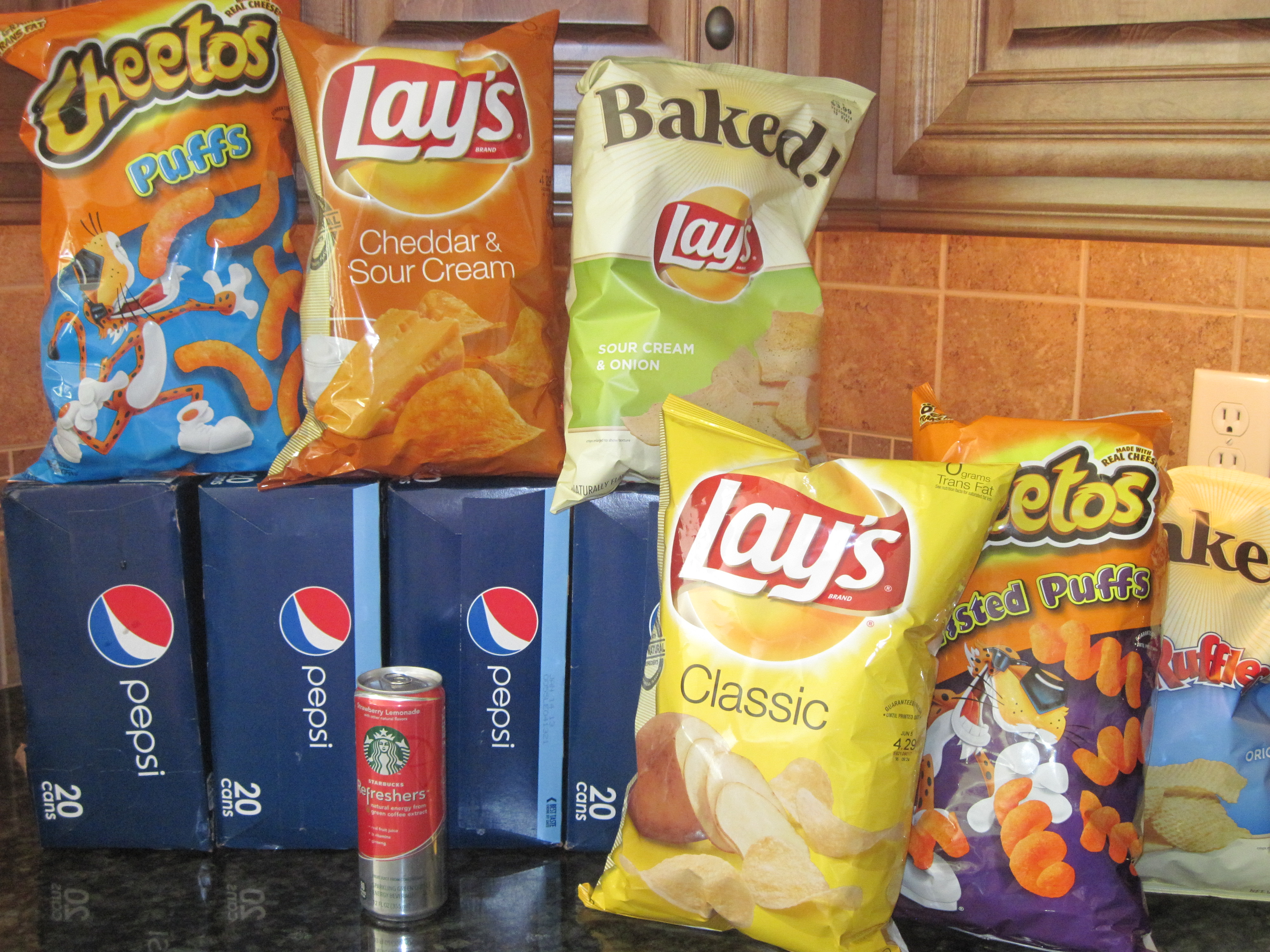 It is another week of great deals at Weis. These items have a shelf price of $52.69. After sales, coupons and catalinas I paid $23.30.
If you are Pepsi drink, this is a stock up price as you will be paying only $0.20 a can with this deal.
Also the chips are an excellent price. I figured out if I had bought the same amount of ounces of chips and cheese curls at Aldi I would have paid $9.21. Today at Weis I paid only $7! So by buying these chips I saved $2.21 over Aldi's price and got a name brand chip.