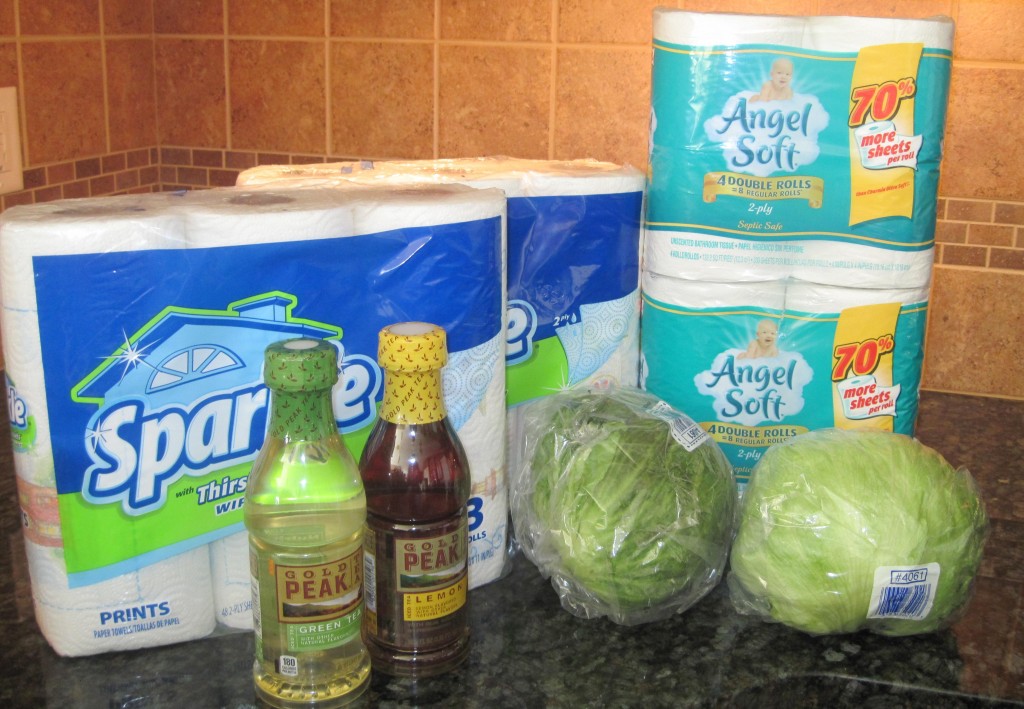 These items have a shelf price of $22.73 at Weis. After sales, and coupons I paid only $8.38.
All the items except the tea were buy 1 get 1 free. I hadn't remembered seeing the lettuce advertised in the flier, but needed some and was surprised to find it B1G1, so I paid only $1.99 for 2 heads of lettuce!
I also noticed Sara Lee bread priced at $3.19 and was buy 1 get 1 free, with the $0.55/1 Sara Lee coupon from the 4/15 SS you will pay only $0.60 a loaf!