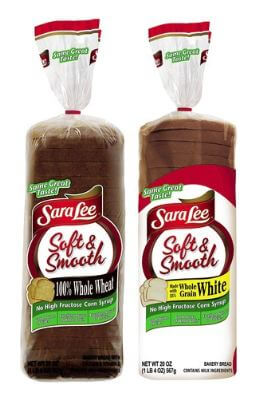 If you are a Weis shopper, then here is a deal that you don't want to miss. Starting next week, 6/2 Sara Lee bread will be only $0.50 a loaf!!
I'm posting this deal now so you can get your coupons ready. I'm placing my order with Wiz Clipz for the Sara Lee coupons as I didn't receive these coupons in my inserts. If you would like to order the same coupons you can find them under the 5/19 SS #2 tab and you will pay only $2 for 10 coupons!
Here is the deal:
Weis (6/2 – 6/8):
Sara Lee Soft & Smooth Bread 20 oz. $2.99 BOGO
Use 2 $1/1 Sara Lee Bread coupon from the 5/19 SS #2
Pay $0.99 or only $0.50 per loaf!  
Thanks, PA Coupon Family!