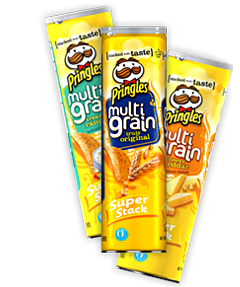 Starting 9/30, at Weis the Pringle Muti-Grain chips will be on sale for $1.50. With the $0.75/1 Pringles coupon from the 9/9 RP, you will pay only $0.50 a can.
Over at Wiz Clipz you can purchase 10 Pringles coupons for only $1.50 shipped. If you pack lunches or just love Pringles, I would hurry over and purchase these coupons, so you can score Pringles for only $0.50 a can!
Shipping from Wiz Clipz has always been super fast when I ordered from them. I have always had my coupons in 3 or less business days.