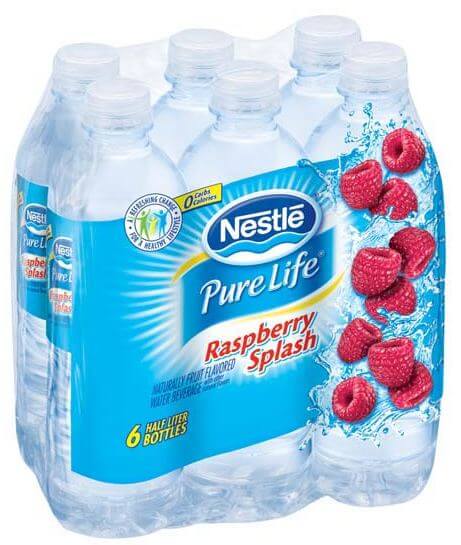 Weis: Moneymaker On Nestle Pure Life Splash Water 
Weis shoppers, get your coupons ready for this deal that will result in a moneymaker on the 6-packs of the Nestle Pure Life Splash Water. Please note, that starting tomorrow Weis sales dates are changing. Weekly deals now start on Thursday and run through the following Wednesday night.
The Nestle Water is priced at only $0.88, but you do need to buy eight items from the selected category for this price. Since Weis doubles only four like coupons at a time, you may want to buy four waters and then fill in with other items. For the following deal, I figured purchasing 8 packs of water in one transaction for easy figuring. If there are other items included that you are planning to buy you may be further ahead buying only 4 water packs at a time.
If you didn't receive this Nestle Pure Life Water coupon needed for this deal or even if you need more coupons, hurry over to Wiz Clipz where you can purchase 10 coupons for only $1.50 shipped to your door.
Here is the Weis Nestle Pure Life Water deal: (prices good 9/17 – 9/23)
Nestle Pure Life Splash Water, 6 pk: $0.88 each (Must buy 8)
Buy 8 
Use 8 $0.55/1 Nestle water coupon from the 9/13 SS (first 4 will double to $1)
Pay $0.84 or $0.11 per case of water!
Get your coupons ready now for this awesome deal on water.