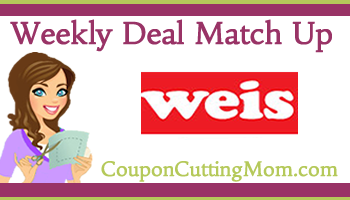 Here is the Weis Matchup 9/1 – 9/7/13. View this week's Weis ad here.  Please become familiar with your local Weis coupon policy before shopping. These deals are based on 4 like coupon doubles per shopping trip and doubles up to $1.00.
Want your own customizable shopping list? Use the PrintFriendly button at the bottom of the post.
Clip your SavingStar coupons here and use the Coupon Database to find coupons for all the items on your shopping list.
Weis Matchup 9/1 – 9/7
Super Pretzels $2.69 Buy 1 Get 1 FREE
Use 2 $1/1 Super Pretzel coupon from the 8/18 RP
Pay $0.69 or only $0.35 each!
Snickers, Milky Way, Twix or Dove Ice Cream Novelties $2.50
Use the $1.50/1 Twix Bars and 1 Mars Ice Cream printable coupon
Pay $1.00!
YoCrunch Cups $0.60
Use $0.25/1 YoCrunch Cups printable coupon here
Pay $0.10!
Swiss Tea or Drinks (gallon) $2.50
Use the $0.50/1 Swiss Tea or Lemonade coupon from the 8/25 SS
Pay $1.50!
Frigo Cheese Heads String Cheese $3.00
Use the $0.75/1 Frigo coupon from 7/28 SS
Pay $2.00!
Johnsonville Breakfast Links or Ground Sausage: $3.00
$1.00/1 Johnsonville Sausage product printable coupon here
$0.75/1 Johnsonville Breakfast Sausage printable coupon here
Pay $2.00!
Spend $12 on participating Labels for Education products and get $3 off instantly
Deal Idea:
This normally works on shelf pricing, so this deal is figured accordingly.
Buy 4 Campbell's Go Soups, Slow Cooker Sauces shelf price $2.99, sale $2.00 each
Buy 1 Campbell's Chicken Noodle or Tomato Soup 10.75 oz. shelf price $1.19, sale price $0.75
= $13.15 shelf, $9.19 sale price
Use 4 $1/1 Campbell's Skillets or Slow Cookers coupon from the 8/25 SS
Use 4 $1/1 Campbell's Go Soup printable coupon here
Use 4 $1/1 Campbell's Skillet Sauces printable coupon here
– $3 Instantly
Pay $2.19 or only $0.44 each!
Thanks, 
The Coupon Gal
!