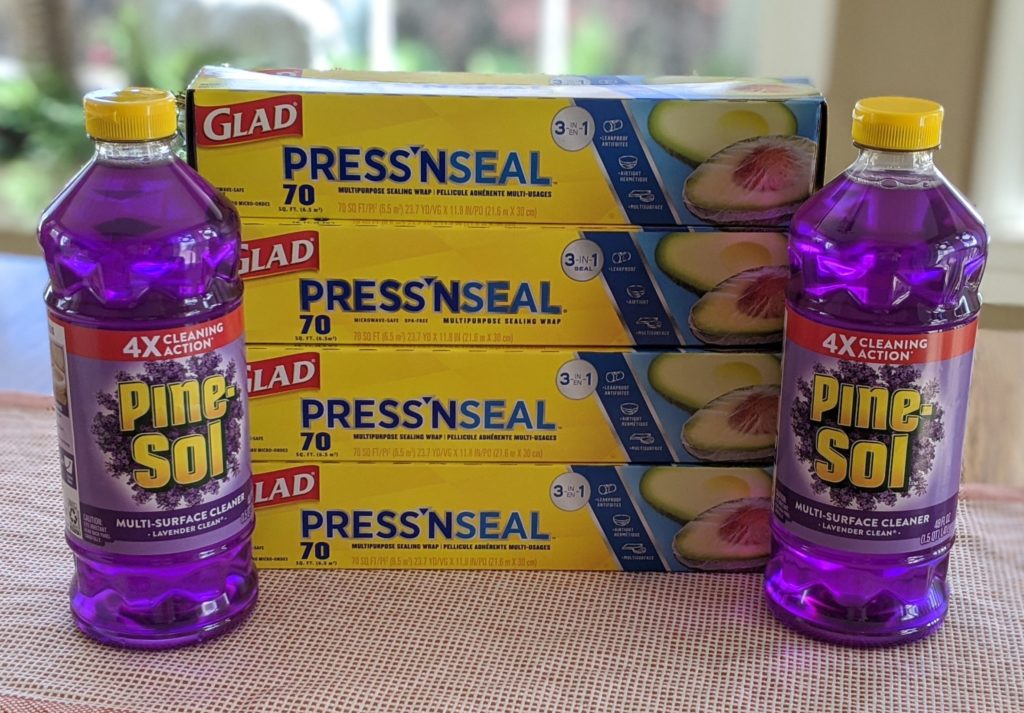 Weis: $20 Worth of Glad Press N Seal and Pine-Sol ONLY $1.00
Weis shoppers, I have a really fantastic deal for you (offer good through April 26). When you buy $20.00 of selected Clorox items, you will save $7 instantly at checkout. The exciting part about this deal is that it is based on shelf price, and there are printable coupons to bring your final cost to very little out of pocket.
The items pictured above have a shelf price of $20.86, but after the instant saving and coupons, I paid just $1 plus tax!!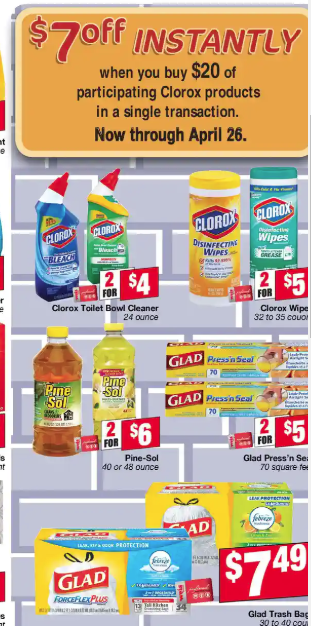 Weis Clorox Deal: (prices good through 4/26)
Buy 4 Glad Press 'n Seal – $2.50 each ($3.59 shelf price)
Buy 2 Pine-Sol Cleaner – $3.00 each ($3.25 shelf price)
= $16.00 or $20.86 shelf price
Use 4 $0.75/1 Glad Press 'n Seal printable coupon (will double to $1.50 each)
Use 2 $0.50/1 Pine-Sol printable coupon (will double to $1.00 each)
– $7.00 Instant Savings
Pay $1.00 or $0.17 each!