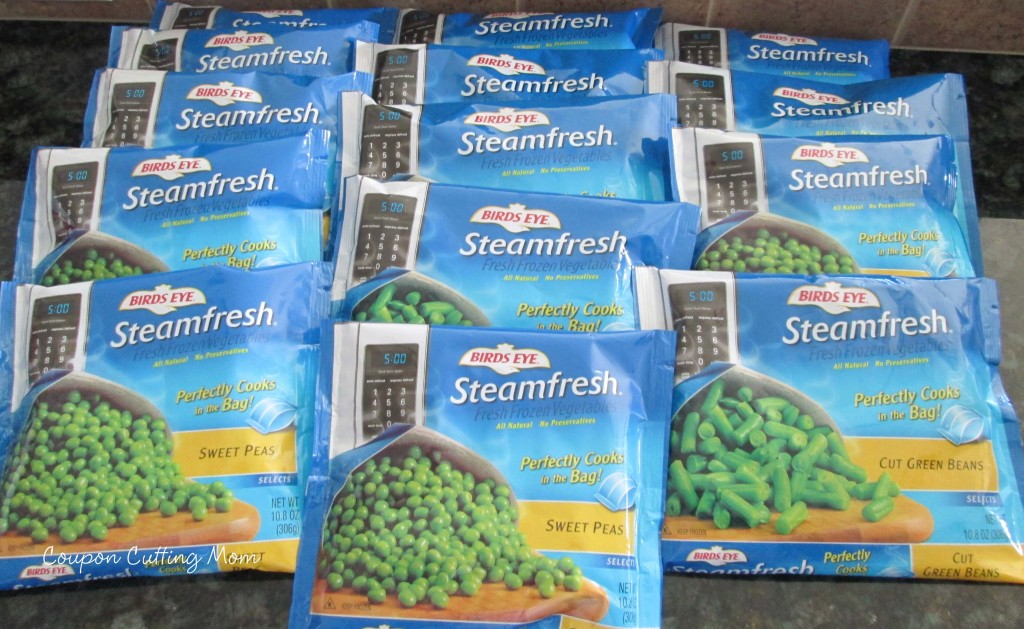 Birds Eye Steamfresh Frozen Vegetables Only $0.29
With the instant savings deal this week at Weis you will be able to score Birds Eye Steamfresh Vegetables for only $0.29 per bag. The best thing about this offer is that it requires no coupons.
These frozen vegetables are included in the Buy $25, Save $10 Instantly offer. As is common at Weis, these types of offers are based on shelf prices and the Birds Eye items are working on shelf price.
The 14 bags of Birds Eye in the picture have a shelf price $25.06 but after sales and instant savings my total out of pocket was $4.00 or only $0.29 per bag! Here is how you can do the same deal at Weis: (good through 3/22)
Buy 14 Birds Eye Vegetables 8 – 16 oz. (select) $1.79 shelf, $1.00 sale price
= $25.06 shelf, $14.00 sale
Save $10 instantly
Pay $4.00 or only $0.29 each!
See all this week's Weis deals here.