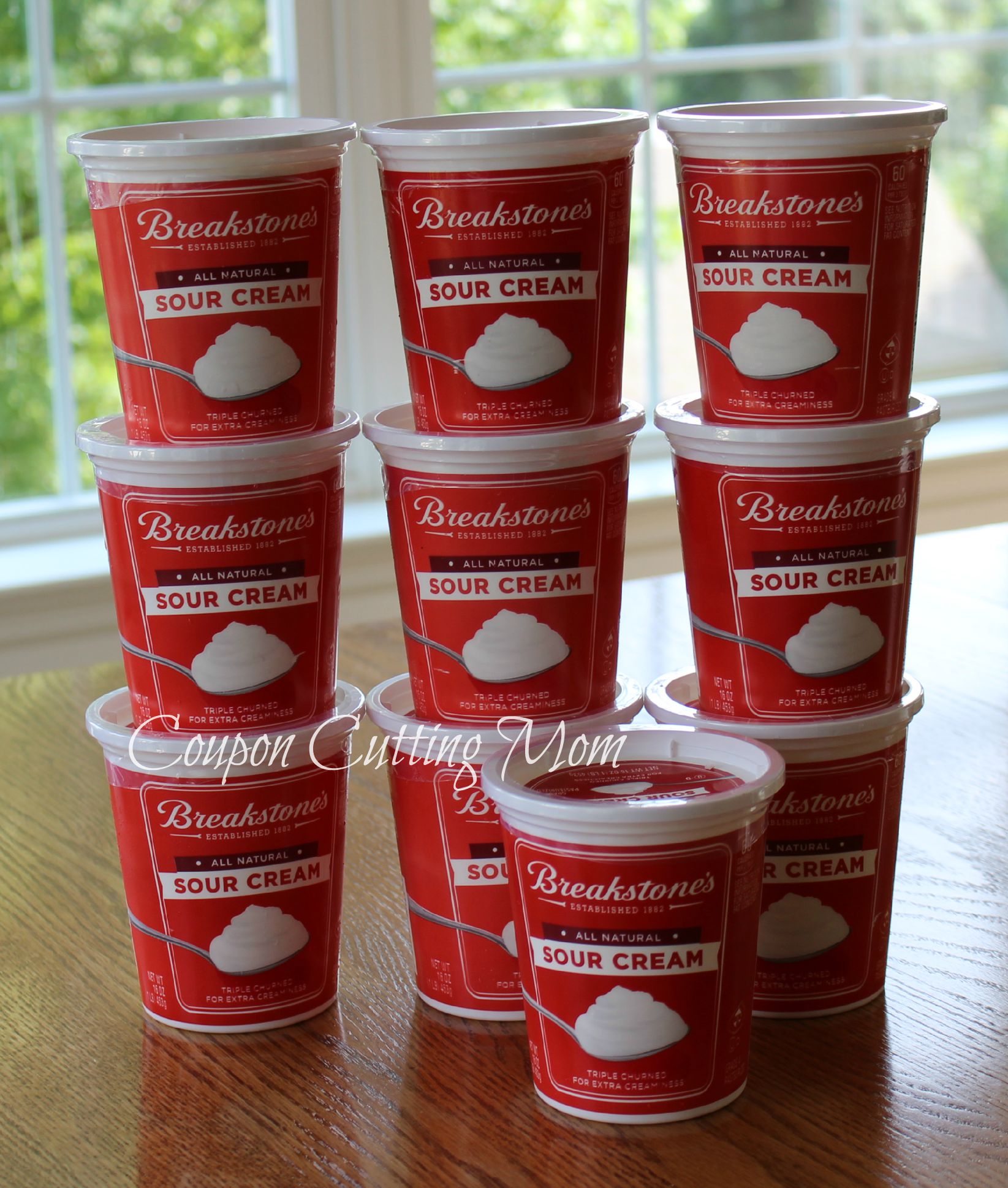 This is the week to stock up on Breakstone's Sour Cream. This sour cream is included in a Buy $20, Get $5 off Instantly deal at Weis. What I love about the instant savings deals at Weis is that they are typically based on shelf price rather than sale price which results in some very great buys! The other great thing about this sour cream deal is that there are no coupons involved so even if you don't get the coupon inserts or have a printer, this is a deal for you!
Here are the details for the Breakstone's Sour Cream at Weis: (prices good through 8/29)
Buy 10 Breakstone's Sour Cream $2.19 shelf, $1.50 sale 
= $21.90 shelf price, $15.00 sale price
– $5 Instant Savings
Pay $1.00 each!