WeeUsables is Lancaster and York's largest consignment event of the year. WeeUsables consignment event is an opportunity to save a lot of money on a huge selection of children's clothing and items! It is a great event for parents to stock up on quality items for their children. The events will have hundreds of consignors selling clothes (preemie to teens), toys, books, baby gear and much more. All items are organized, pre-priced and tagged to make your shopping experience easier. The Lancaster event will be held at the Lancaster Host Resort's Expo Center on March 27-29, 2014 and the York event will be held at the York Expo Center on April 10-12, 2014.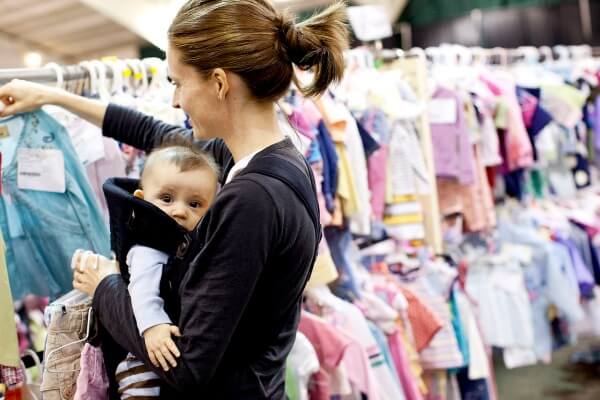 WeeUsables maintains very high standards to ensure that shoppers are pleased with the selection of merchandise and that children are safe. No stained, torn, broken, or incomplete items may be on the sales floor. Consignors must also check the Consumer Products Safety Commission website to ensure that none of their items have been recalled.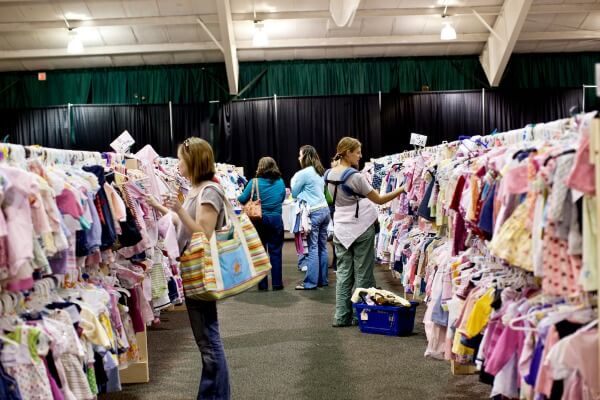 Both events will offer a "Stuff-A-Bag for $10" to benefit local non-profit organizations. The Lancaster "Stuff-A-Bag for $10" portion of the event will be on March 29th from 5:00-6:00 pm. It will benefit the Mom's House of Lancaster, a local organization with a mission to guide at-risk single parents through the process of achieving educational goals. The York "Stuff-A-Bag for $10" portion of the event will be on April 12th from 5:00-6:00pm. It will benefit York County based Leg Up Farm, a non-profit therapy center for children with disabilities and developmental delays.
At the Lancaster sale this year, WeeUsables will introduce the Bounce Back Sale on March 28. Those who shop on March 26 or March 27 will receive a coupon for $5 for a $35 purchase. This coupon is only valid Friday, March 28 during the Bounce Back Sale.
Here's a link to a very cool video that's a time lapse of the WeeUsables event in Lancaster.
Additional information can be found on the 
WeeUsables Consignment Event page
or on
Facebook
.
Admission is FREE during regular hours. Dozens of WeeHelpers work together to make WeeUsables a success. In exchange for their time, WeeUsables allows WeeHelpers to shop before the regular and half-price public sales. Early shopping is an advantageous and often coveted benefit. Just after the WeeHelper pre-sale is the consignor pre-sale followed by the first-time parent/grandparent pre-sale. This is a registration only event.
Thanks to WeeUsables for offering a Coupon Cutting Mom reader two pre-sale tickets, one for you and one for a friend. The winner's tickets will be valid at the Lancaster sale on March 26, 2014 from 3-8pm. This is a highly coveted shopping time slot as it is available only to WeeHelpers volunteers. With these tickets, you will have first chance at shopping all the best deals.
This giveaway is open to US residents ages 18+ and ends at 12 midnight ET on March 21, 2014. On the Giveaway Tool form below, simply complete as many entries as you would like. Please note that ALL entries are validated prior to winner selection, so do make sure that you fully complete each entry.
Good Luck!
Photo credit: Beth Cardwell