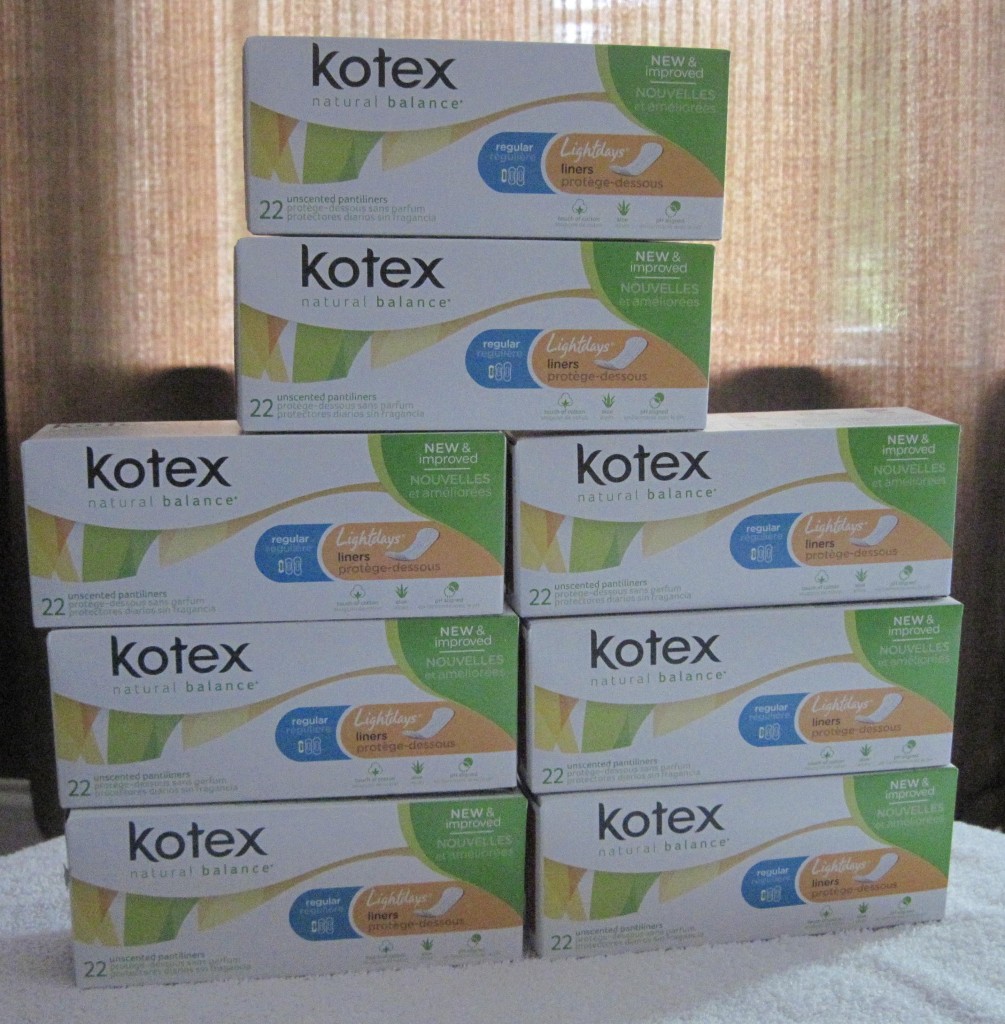 This is my purchase from Walmart. Shelf price was $7.52, after coupons this was a $0.48!
The Kotex Naturals Liners are priced at only $0.94 at Walmart. There are 2 different $2/2 Kotex Naturals coupons available. And the reason I love to shop Walmart is that you get overage, so with each coupon you get the full $2 all the item only costs $1.88, the remaining $0.12 goes towards your other purchases.
If you have no need for this product or not this many boxes of Kotex consider donating them. Any local women's shelter would be glad for a donation like this.
Here are the different Kotex coupons available: Note with 1 computer you can print enough of coupons to score 8 boxes.
Save $2.00 on any 2 packages of Kotex Natural Balance Products
$2.00 off when you buy any TWO packages KOTEX Natural Balance products (Not Valid on Trial Size)
Also note this is the regular price on the Kotex liners, so print the coupons now to use the next time you get to Walmart. Remember to purchase at least one more item with this transaction so you can get the overage.