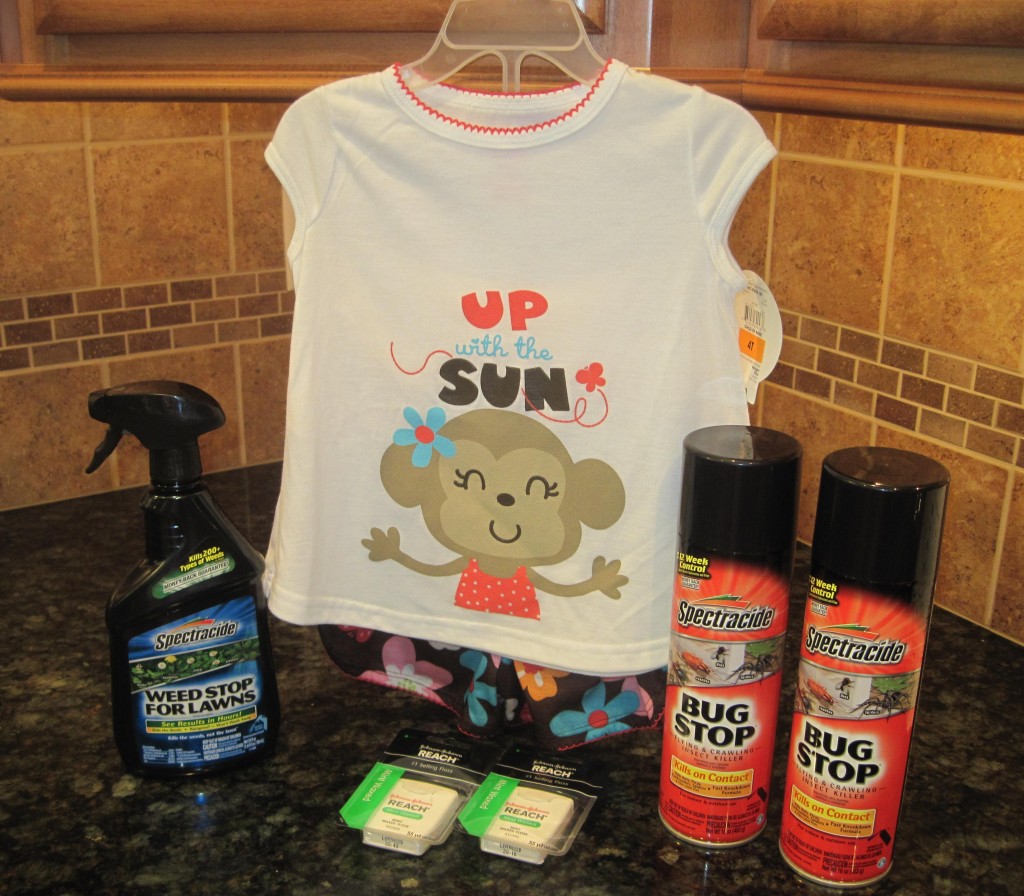 This is a picture of my Walmart shopping trip. Shelf price for these items is $17.67, after sales, coupons and mail in rebate this will be a $3.33 moneymaker!
I found the lots of kids clothing on clearance. This PJ set, normally $7 was marked only $1.
Head over here to see the FREE Spectracide deal. Using the mail in rebate should turn this into a nice moneymaker!
The Reach Floss is priced at $0.97. Use the $1/1 Reach Toothbrush or Reach Floss printable or the $1/1 Reach Floss coupon from the 3/4 RP.