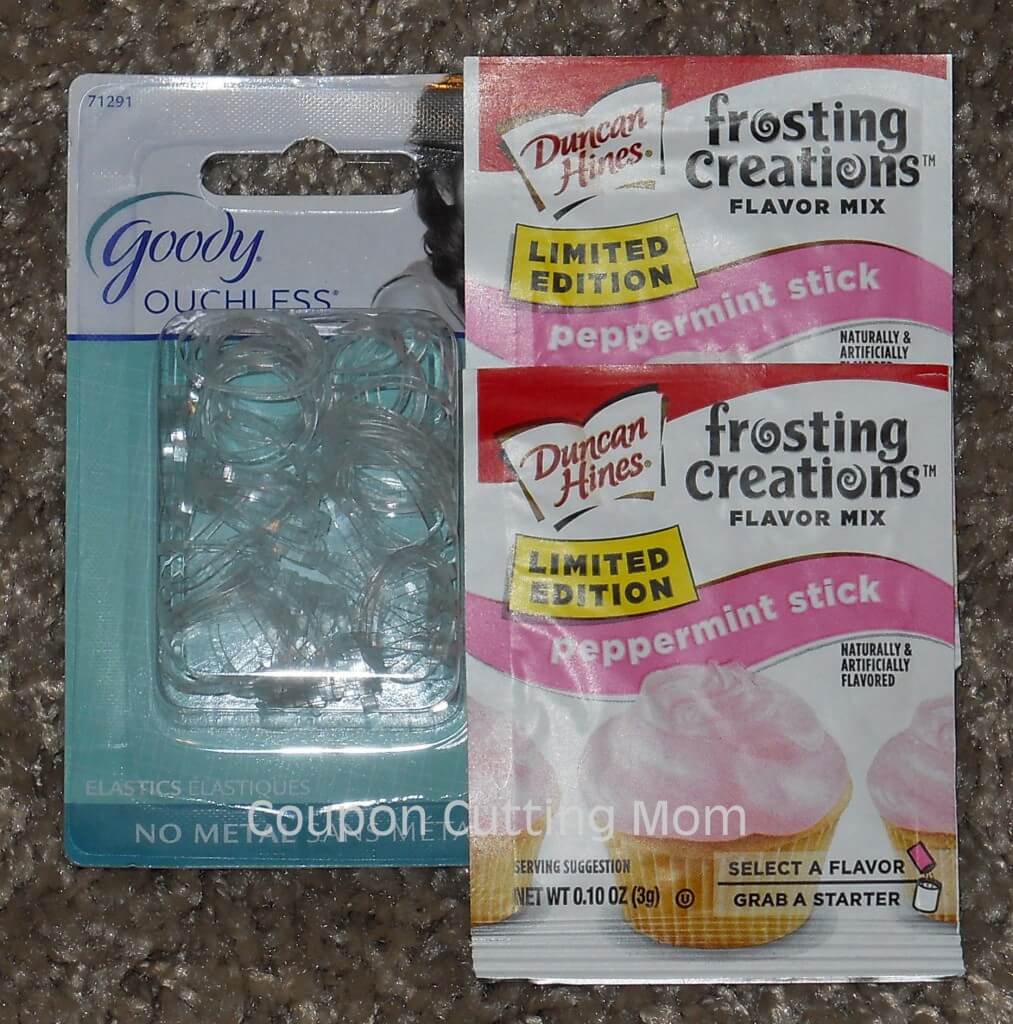 Did you print and use the $1/1 Duncan Hines Frosting Creations printable coupon? If you didn't print it yet, it is still available.
Yesterday while at Walmart I found these Frosting Creations Flavor Mixes on clearance for only $0.50 each! I had two of the $1/1 coupons which means I got overage of $1.00 to go towards the other item in my purchase. I use the Goody bands in my daughters hair. But rarely is there a coupon for Goody items, so I used my overage to get them for only $1.47 versus the regular price of $2.47! I love when I can get overage with a coupon at Walmart.
If you are headed to Walmart, keep your eyes peeled for the clearanced flavor packs. They had a bunch of them and it seemed it was the holiday flavors that were marked down.