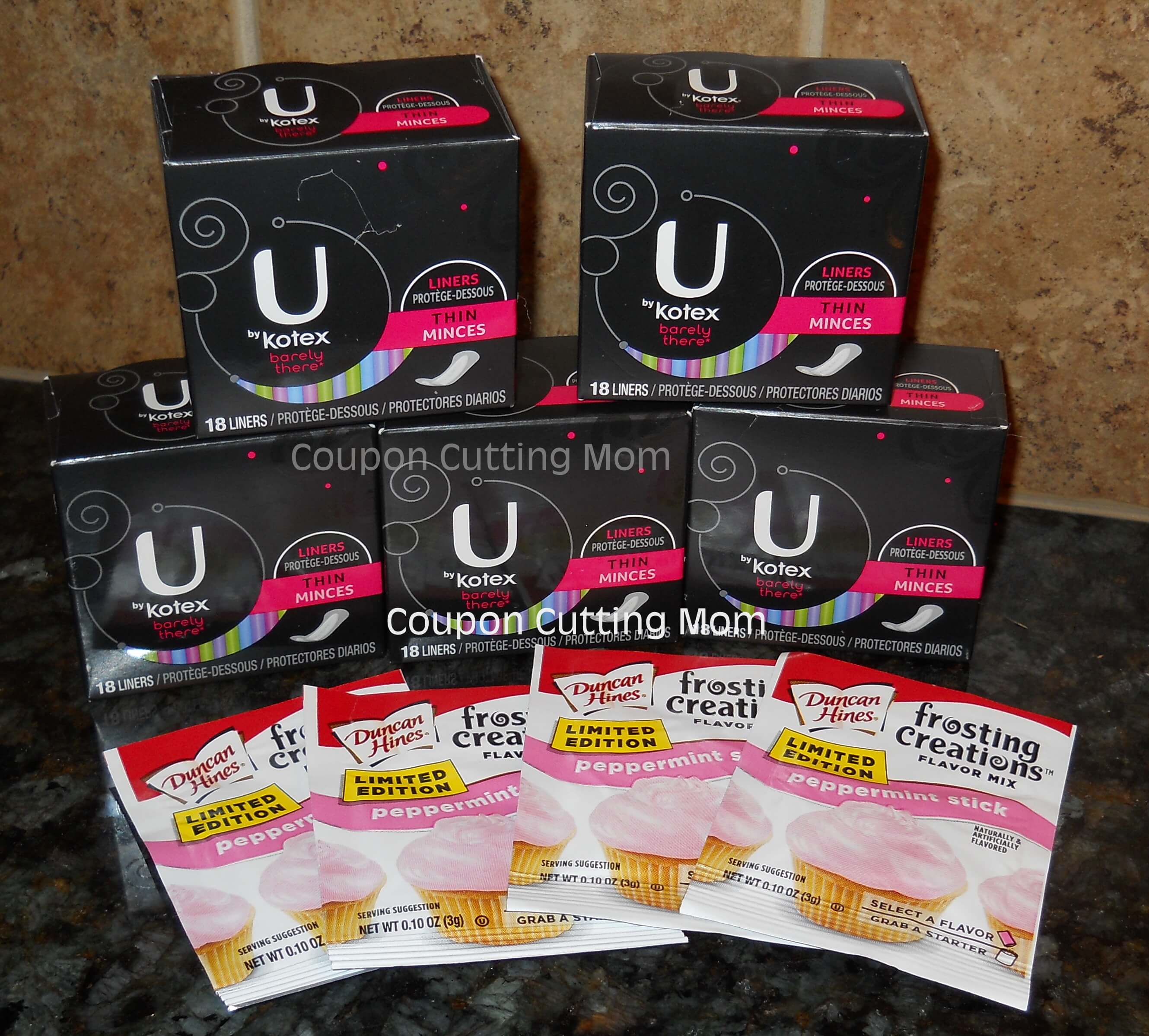 These items have a shelf price of $10.20 at Walmart. After clearance prices and coupons this was a moneymaker of $5.80!! This means I had $5.80 go towards my other purchases at Walmart.
If you are not familiar with coupon overage it basically means when you purchase an item and the coupon value exceeds the dollar amount of the item the remaining amount will be applied to other items that you're purchasing. This is a great way to pay for things that you may not normally have coupons for such as milk, meat or produce.
If you want to score a moneymaking shopping trip at Walmart check out these deals.
U by Kotex Pantiliners 18ct   $1.24
Use $2/1 U by Kotex Pads, Pantiliners, or Tampons printable coupon
Pay $0.00 + $0.76 moneymaker!
Duncan Hines Flavor Creations Packet $0.50 (look for seasonal flavors that are on clearance for this price)
Use $1/1 Duncan Hines Frosting Creations printable coupon
Pay $0.00 + 0.50 moneymaker!