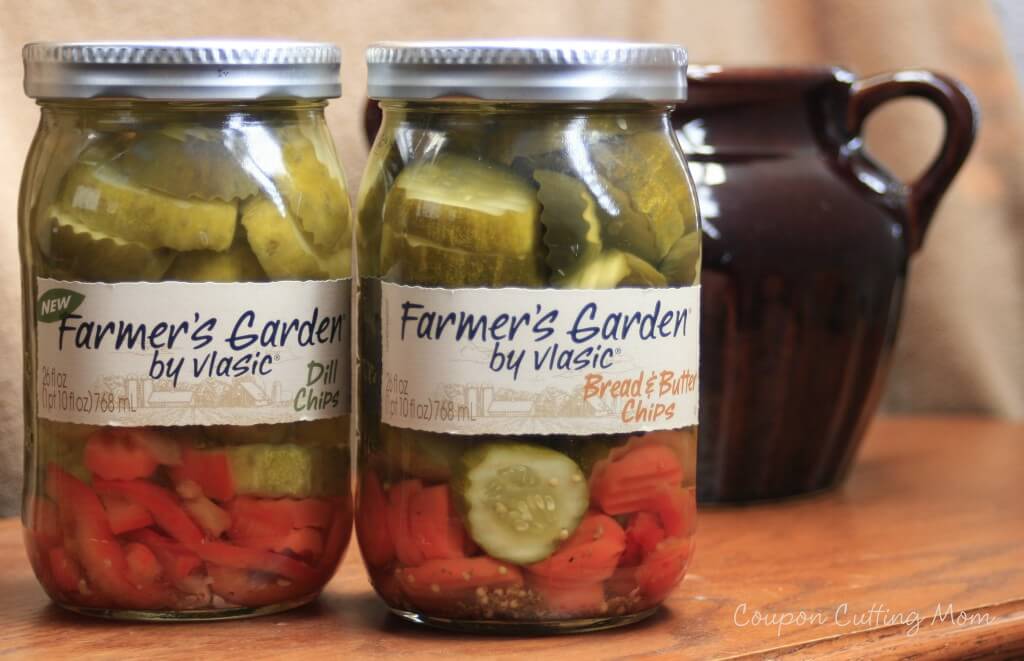 It is the time of year for football. While no one at our household is a huge football fan, we cheer for the Eagles because they are a local team. Football also means tailgating parties and for some reason the thought of friends, food and a party sounds like more fun to me than actually watching the game.
Recently Vlasic sent me the supplies for a tailgate party. Thanks to temperatures in the 20's and several inches of snow on the ground and also the fact that we would much rather be warm than freezing, our tailgate party became a homegate party instead. This pickle loving family was more than slightly excited to try the Vlasic Farmer's Garden Pickle. I don't think the kids would have minded it at all if the only food at the party would have consisted of eating pickles right out of the jar.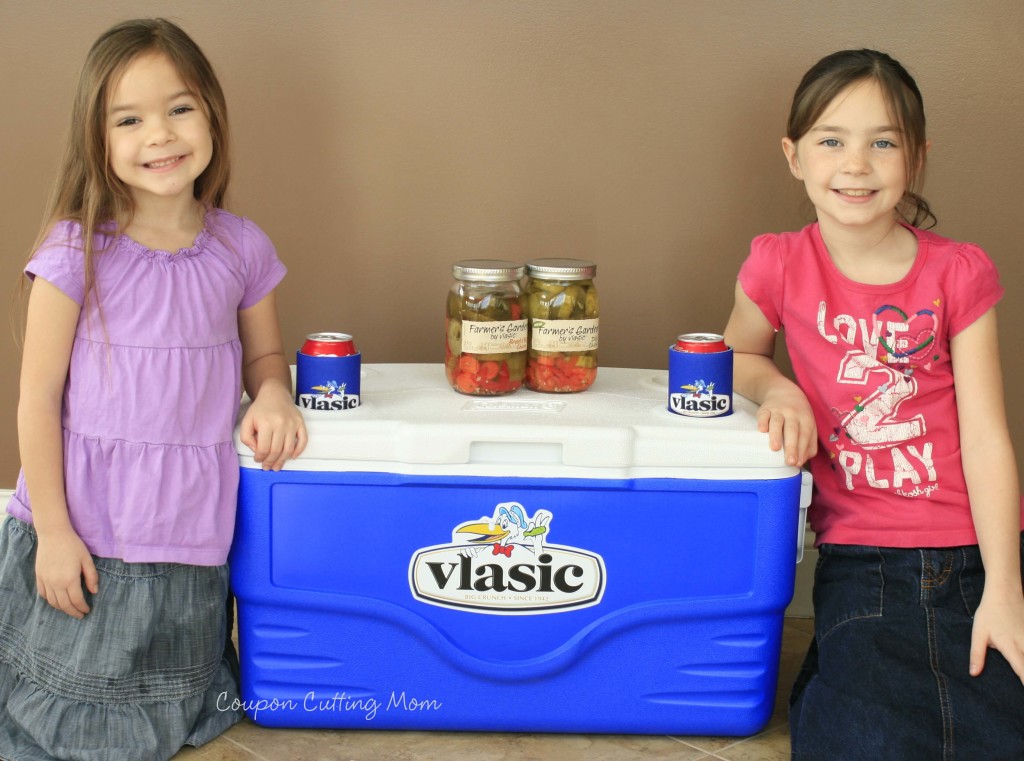 After our first taste of Vlasic Farmer's Garden Pickles, we knew we instantly had a new favorite pickle. The taste of these pickles reminds me more of those found in the refrigerated deli section of the grocery store. I especially love that they have a nice crunch. These delicious Vlasic pickles come in five different varieties:
Dill Chips – traditional flavor with a refreshing dill taste
Kosher Dill Spears – perfect slices to pair with a sandwich
Kosher Dill Halves – the original "out of the jar" snack
Bread & Butter Chips – sweet and delightful, cut in extra-crunchy slices
Zesty Garlic Chips – a fan-favorite variety that is bold with a tangy kick, also in extra-crunchy slices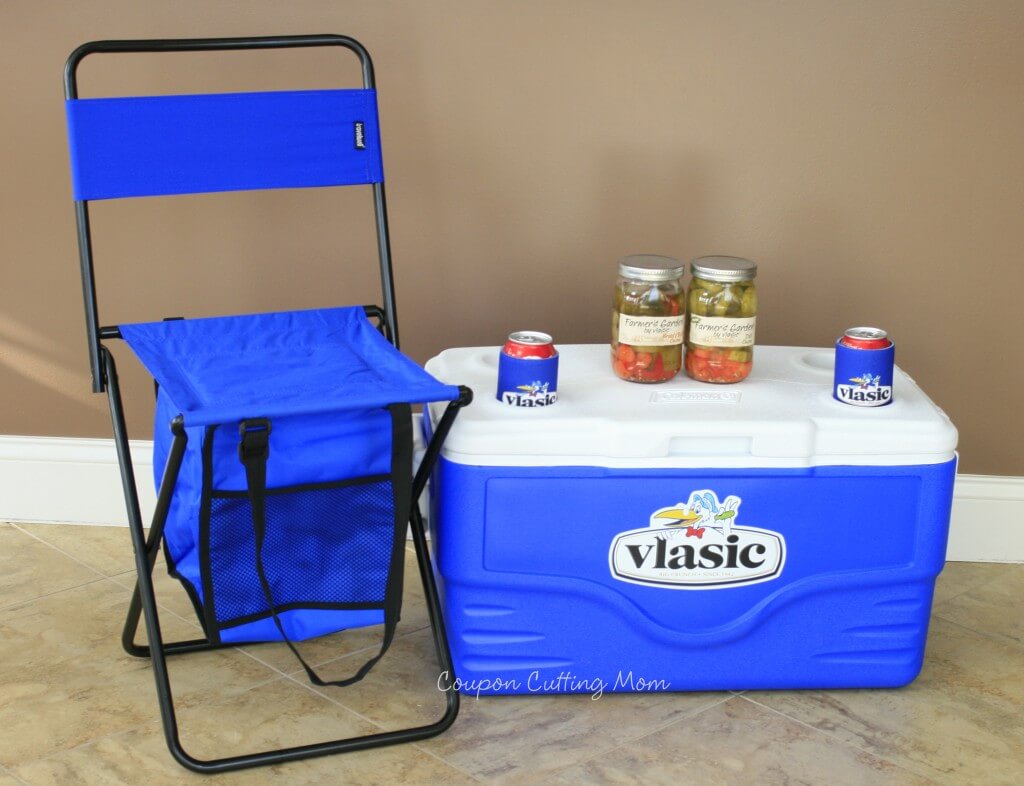 Each 26 oz. artisan style mason jar includes a mix of yummy, crunchy cucumbers, carrots, red bell peppers and other spices. These pickles are the real deal as they are made with no artificial flavors. It is homemade goodness right from the farm to your table.
If you are looking for some new ideas using Vlasic Farmer's Garden Pickles, check the recipes on their website. I decided to make Chicken Salad Sandwiches and added a few chopped Vlasic pickles to the chicken mixture.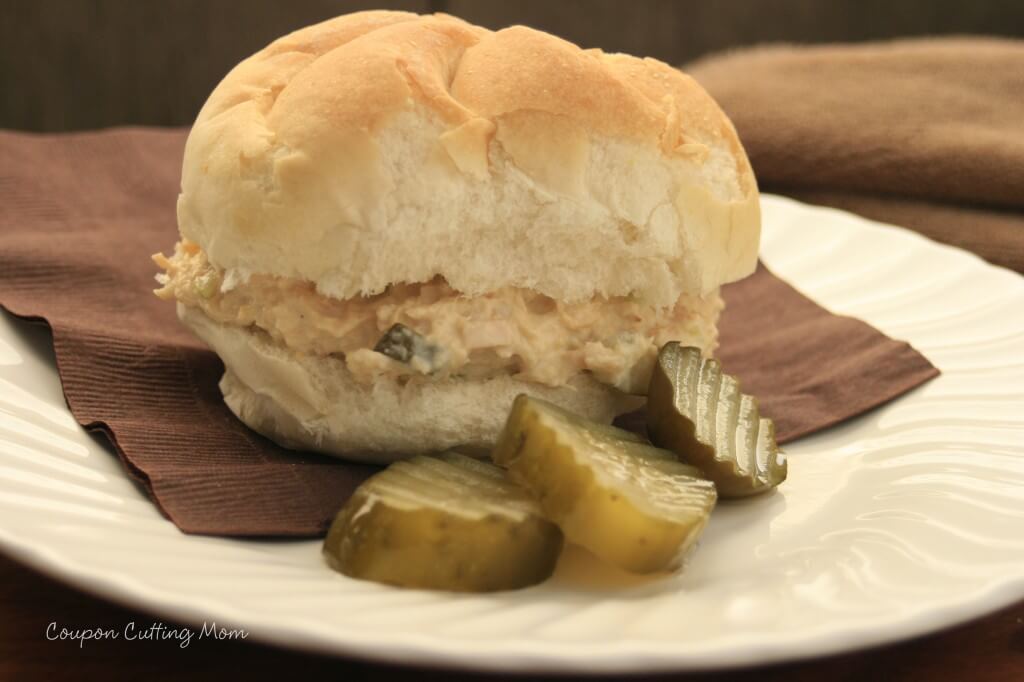 Chicken Salad
2 cup chopped cooked chicken
1/2 cup chopped celery
2 tablespoon white sugar
1 tablespoon yellow mustard
4 Vlasic pickles slices finely chopped
mayonnaise
Chop chicken and add celery. Mix in sugar, mustard and pickles. Add enough mayonnaise to moisten salad. Refrigerate until serving. Serve on sandwich rolls.
The next time you are craving pickles, choose Vlasic Farmer's Garden Pickles. These yummy pickles can be found at many retailers all over the country. I can promise the pickles will be a hit as they are the perfect snack or addition to any tailgate party, summer picnic and more.
Coupon Cutting Mom received one or more of the products mentioned above free for evaluation purposes. Regardless, all opinions expressed are still 100% my own.