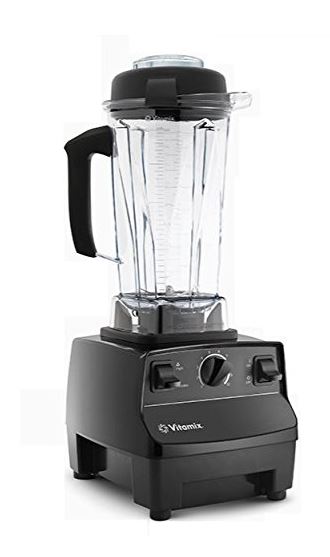 *HOT* Vitamix Blender 46% off Regular Price
With this offer, you can purchase a Vitamix for only $298.95 (reg. $549.99). If you have been wanting one of these great blenders, now would be the time to call your mom or text your husband and ask for this Vitamix for your Christmas gift.
I have a Vitamix, and it is one of my most useful kitchen items. This powerful blender is perfect for whipping up smoothies or milkshakes, grinding wheat, making frozen desserts or even hot soup. If you need a blender try this Vitamix as I can promise you will love how versatile it is.
Thanks to its powerful commercial-grade motor, there's little this Vitamix blender can't do. This powerful blender can cream, chop, blend, grind, and churn almost any food it encounters into a smoothie, sorbet, sauce, or soup. The stainless steel blades make quick work of the task at hand, while the spill-proof lid helps to keep messes at bay. Once done blending, the Vitamix is easily cleaned by running on high with a little dish soap and warm water.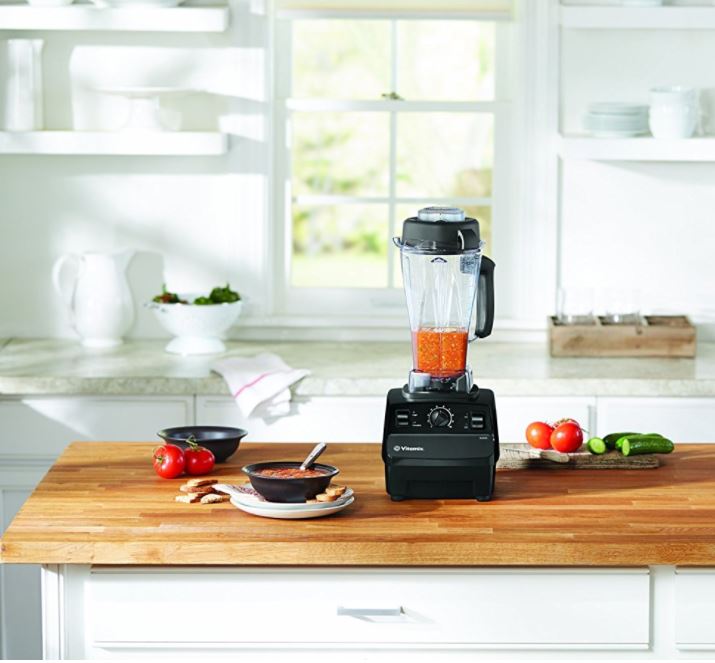 Vitamix Blender features: 
The size and shape of the 64-ounce container is ideal for blending medium to large batches
Easily adjust speed to achieve a variety of textures. The dial can be rotated at any point during the blend, so you're in complete control
The power and precision of our patented designs are able to pulverize every recipe ingredient, including the tiniest seeds
The blades in the Vitamix container reach speeds fast enough to create friction heat, bringing cold ingredients to steaming hot in about six minutes
Manufacturer in Cleveland, Ohio USA
Voltage- 120 V, 50/60 Hz, 11.5 Amps
Get your Vitamix Blender HERE while it is at this super low price!