My family and I enjoy living only an hour away from the Sweetest Place on Earth. Living close to Hershey, PA. means that we visit there fairly often but believe it or not we have never been to the Sweet Lights. This weekend that changed and we can now say we have been to this awesome light display.
The Sweet Lights are a winter wonderland of almost 600 animated Christmas light displays. The best part of this beautiful display is that it can be viewed from the comfort of your own car as you drive through the 2 miles of lighted creations. There is a local radio station you can tune into and listen to Christmas music as you drive through. There is also popcorn and drink for purchase at the entrance or bring along your own hot chocolate and cookies to make the experience complete. Along with your admission you receive 2 pairs of Holospec glasses which give the lights a fun effect.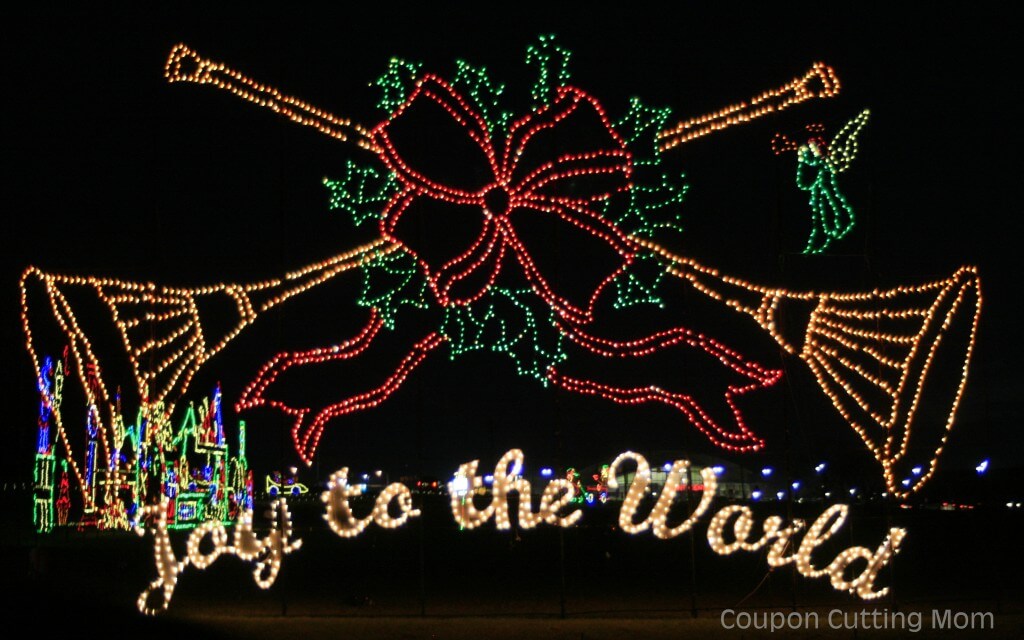 We arrived at the Sweet Lights on a Saturday night at 5 PM and there was no wait at all to drive through. The light display starts in a large open field with room for 2 lanes of cars to view the lights. In this area they have the biggest display of lights. There was everything from Santa riding Storm Chaser to the 12 Days of Christmas. The animation of the displays is what makes for an interesting viewing experience.
At the beginning of the drive there is a sign that says, "Where's Rudolph?" This is a fun way for kids to keep a watch out for all the places Rudolph is hidden and count them up. The answer to how many Rudolph's there were is in the phamplet you receive at the entrance. Count them up as you drive through and see if you found them all.

In the large area of lights the kids loved the display where a hamster was running on a wheel mixing the Hershey's Kisses and the ingredients for cupcakes. We thought it was neat how lots of displays had Hershey's Kisses in them.
I really thought the 12 Days of Christmas was in impressive display. There was maids a-milking, ladies dancing, lords a-leaping all 12 things from the song were displayed and they all looked like they were milking, dancing, etc..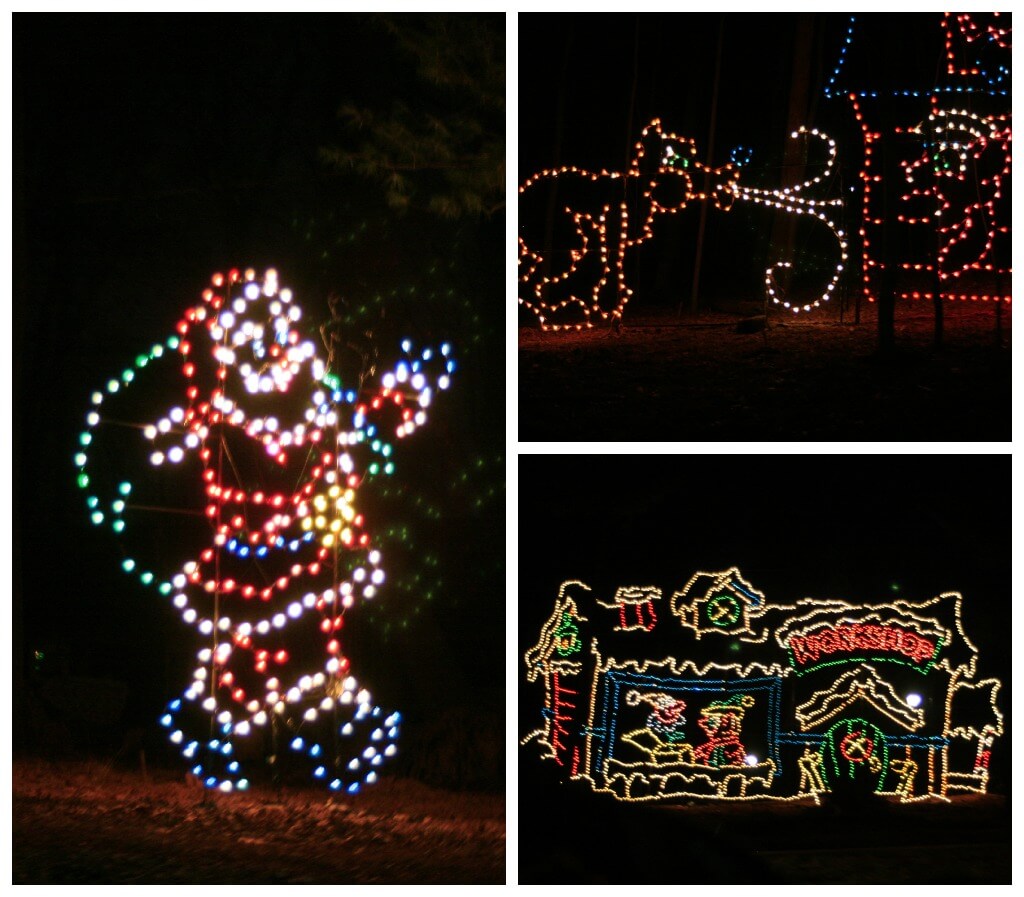 At the end of this large area of lights you head up the hill into the Enchanted Forest. This area was easier for my kids to see everything going on. In the larger area of lights lots of the displays had a lot of action and it was hard for them to take it all in. But here the displays, while still as impressive weren't as overwhelming to the kids.
In the Enchanted Forest, Rapunzel in her tower with her long hair was a huge hit with my kids. They also got to see many other of their favorite fairy tale characters displayed in lights. To name a few there was Old Mother Hubbard, Humpty Dumpty, The 3 Pigs and many more.
At the end of the forest there was an impressive display of lights designed by local students. It was interesting seeing what they had come up with and my older daughter thought it was cool that some of the students were only a few years older than her.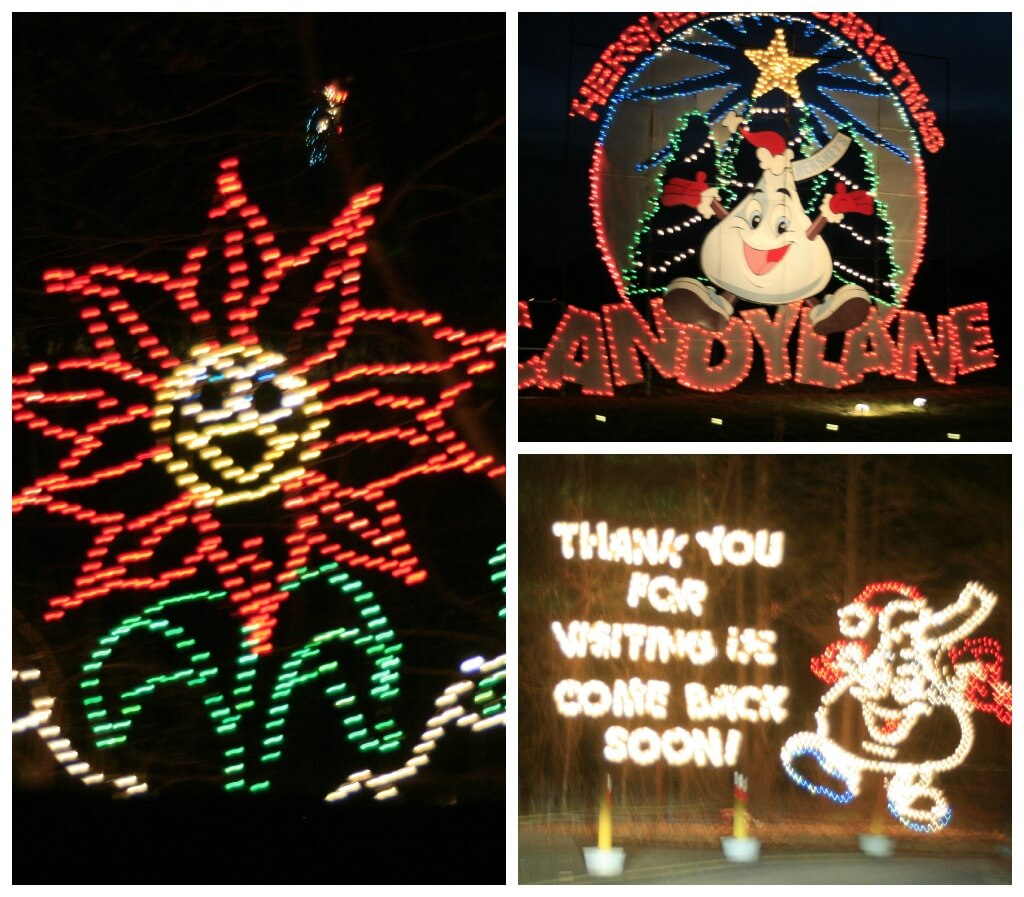 My family and enjoyed Sweet Lights and if you live within driving distance of Hershey take your family and friends to see this impressive display of lights. You will be amazed and you never know you may just start a new holiday tradition.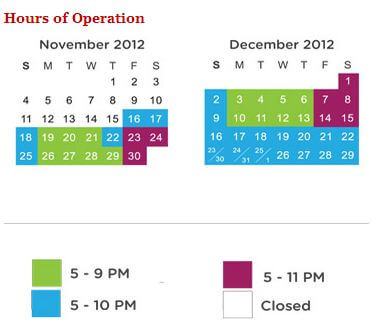 Sweet Lights is open every night through the end of December. They open at 5 PM each day and closing time varies depending on the day. Refer to the calender above to find the hours for the day you are planning to visit.
Admission is $25 per car on Friday and Saturday evenings. If you are looking to save a few dollars plan your visit on Sunday – Thursday nights when you will pay only $20 per vehicle.
Coupon Cutting Mom received a complimentary pass to Hershey Sweet Lights for evaluation purposes. Regardless, all opinions expressed are still 100% my own.