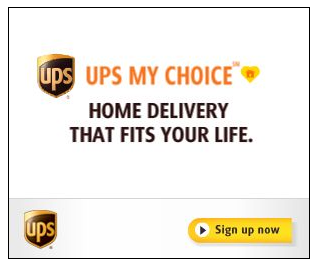 Sign for free for UPS My Choice.
This free service allows you to get UPS delivery that fits your life! You will get alerts before your packages arrive, you can electronically authorize packages for drop-of, re-route to other locations and many other options.
How many times have you stayed at home waiting for a package that you knew was going to require a signature. Or even been waiting on a package all day only to find out later they delivered to the wrong address? This free UPS program will put an end to all that. You will be able to see the time the package will arrive, after it has been delivered that will also show up, so if it was dropped off at the wrong address you will be able to find where it was delivered.
This is sponsored content.