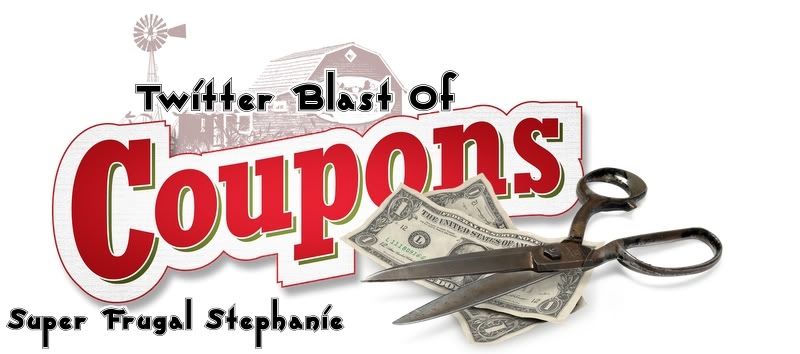 Here is your chance to enter to win some great coupons.
Welcome to the Twitter Blast Of Coupons!
Super Frugal Stephanie has teamed up with several other bloggers to bring you a HUGE amount of coupons to giveaway! 20 Winners!
All you need to do is follow the rafflecopter entries to be entered to win!
This is a SUPER EASY giveaway to enter.
Good Luck!