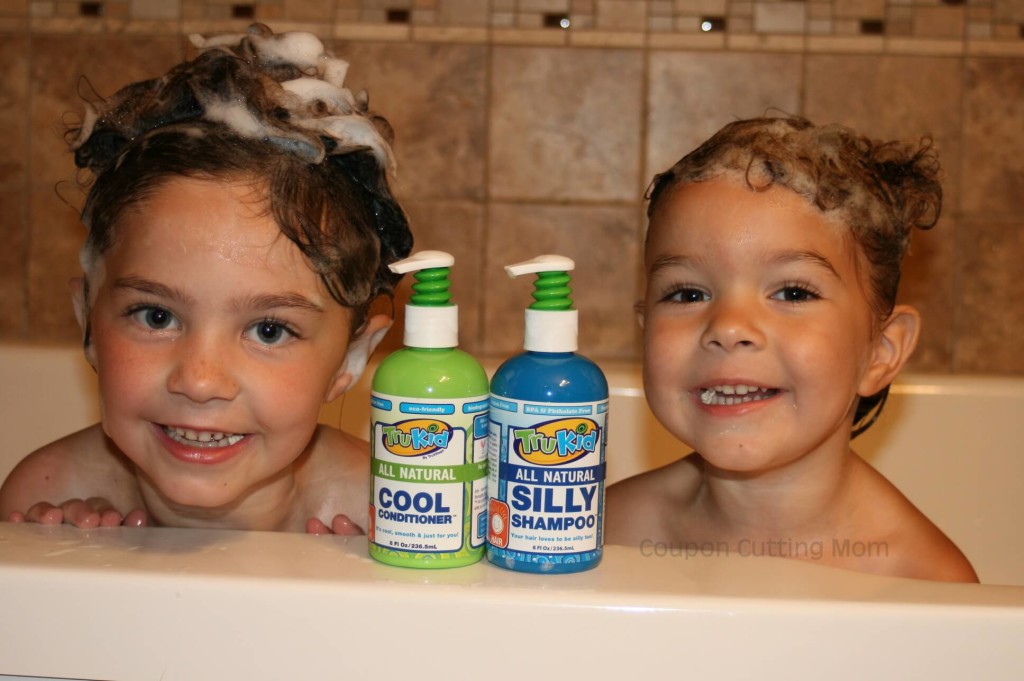 The kids were excited when we recently received a box containing products from TruKid for us to review. The box contained Silly Shampoo and Cool Conditioner.
TruKid is a California-based company that focuses on creating healthy habits and promoting positive choices for children and their families. All the kids products, TruKid provides are free of harmful chemicals in order to protect your kids little bodies. TruKid products are certified organic BPA and Phthalate free! They make safe products that we can all feel good about using.
My kids loved the simple symbol system on the brightly colored bottles. Each product from TruKid has symbol for kids who can't read letting them know where the procuct is to be used. In our case the shampoo and conditioner bottles both had pictures of a silly head showing that these products were for the hair.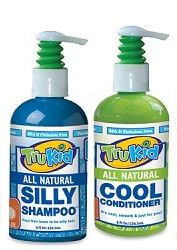 My kids also loved the fun names. How can a kid not giggle when they talk about Silly Shampoo or feel super cool when they are using Cool Conditioner?
Besides loving all the things my kids loved, I also loved that these bottles both came with a pump top, making it so easy to get the soap and conditioner out.
After the first hair washing with these products, I was sold! The kids hair was super soft and silky and smelled wonderfully like citrus. The great citrus smell lingers in their hair longer than the scents in other products we have used previously. Both of my kids have long hair and after using this conditioner I was able to easily brush out there hair without running into lots of tangles.
To learn more about the company, tips on using their products, ingredient lists and fun rhymes and songs head to the TruKids website. Check out the full line up of TruKid natural body products for kids here.
TruKids is offering a FREE Happy Face & Body Lotion to anyone who places a TruKid order and uses code happymom at checkout.
Now onto the exciting part, TruKids is kindly offering a lucky Coupon Cutting Mom reader a bottle of Silly Shampoo and Cool Conditioner! Entering is easy using the Rafflecopter form below. This giveaway ends at 12:01 am est on August 10.
Coupon Cutting Mom received one or more of the products mentioned above for free for evaluation purposes. Regardless, all opinions expressed are still 100% my own.