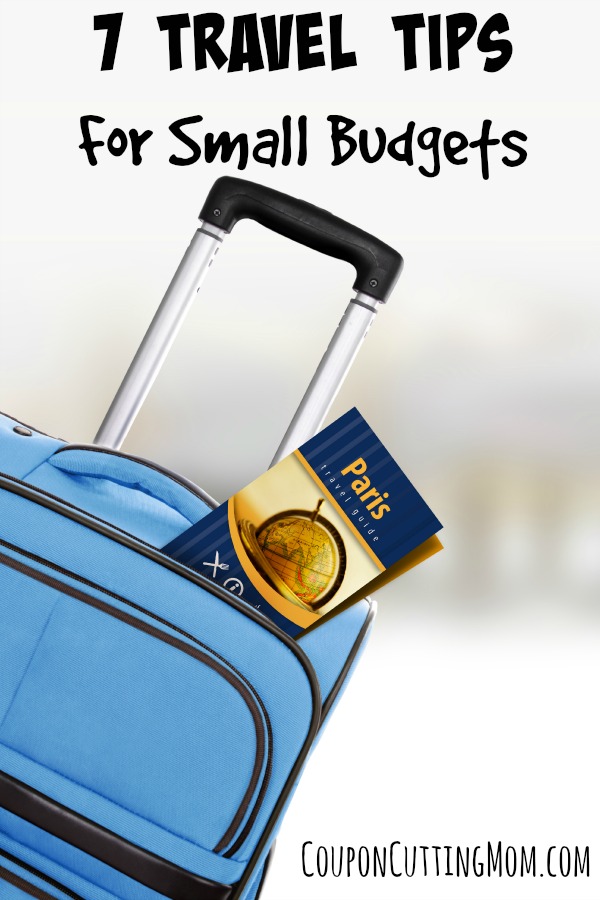 Just because your budget is limited doesn't mean you can't enjoy a great family vacation or weekend getaway.  These
7 Travel Tips For Small Budgets
are going to give you a great start toward creating a fun filled memories with your family while on the road.  From week long road trips to fun weekend romantic getaways we have the best budget travel tips around.
7 TRAVEL TIPS FOR SMALL BUDGETS
Shop around for deals.  Use sites like Groupon or Living Social to find great deals on packages.  Book through other well-known booking sites for comparison prices like Booking, Priceline, and Hotels.com.  Always shop around not only at the different deal sites, but also call locations directly for even better deals.
Travel with groups of friends or family.  Traveling in a group can often give you a better rate on a condo, hotel or even entertainment tickets and passes.  Try to coordinate vacation time with good friends or family that have similar interests.
Check with the local chamber of commerce for discounts.  Wherever your destination is, check with your local chamber of commerce for discounts on everything from hotel to restaurants.
Compare the cost of flying versus driving.  There are a lot of things to consider when making this choice.  For small families or couples, it may be much less expensive to fly than drive.  For larger families or groups driving is typically much less expensive.
Pack your own snacks and food. This tip is particularly useful if you are driving and happens to be my favorite way to save money while on vacation. Pack your own snacks, breakfast items and even groceries for meals cooked in a hotel kitchenette or condo kitchen. Before the start of a vacation I get my large Rubbermaid tote out and pack staple items like canned things, cereal, snacks, easy to prep food, my favorite recipes etc. that I already have on hand and then when we get to our destination we have things on hand for meals without needing to head out to the grocery store. Bringing or buying food can easily save hundreds of dollars. Sites like Restaurant.com and LocalFlavor are great places to find money saving deals on dining out. After all, it isn't really vacation without enjoying a break from cooking and dining out a few times.
Travel in the off-season.  This time of travel is especially good for those hot tourist areas that will be busy and have higher prices in peak season.  Check out the slower times of year and make plans to travel then so you can save on everything from hotel rates to local entertainment.
Research local free entertainment options.  Many areas have free kids museums, libraries, parks, zoos or even small local amusement parks that you can enjoy for free or super low costs.  Instead of always spending money on the pricier excursions, take advantage of the free offers available.
This year pack your bags for a fun filled vacation using our best travel tips for small budgets.  Just because your budget is limited doesn't mean you can't have a wonderfully fun adventure with your family.