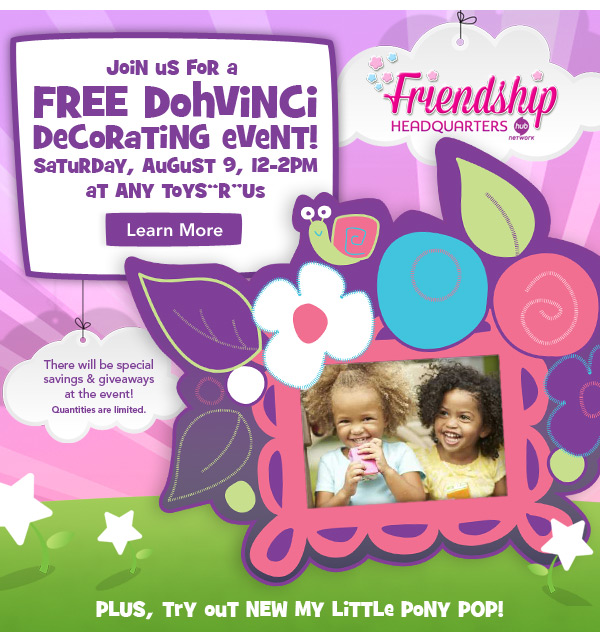 Toys R Us: FREE DohVinci Decorating Event
Saturday, August 9, Toys R Us will be hosting a FREE DohVinci Decorating event. Stop out anytime between 12 – 2 PM with the kiddos to take part in this event. Attendees will personalize and decorate a picture frame with one of the new DohVinci Design Kits.
There will also be giveaway and special saving that also take place during this DohVinci event. Quantities are limited, so be sure to arrive early.
Event intended for children ages 6 and up.
Find more info about this FREE DohVinci Decorating event here.