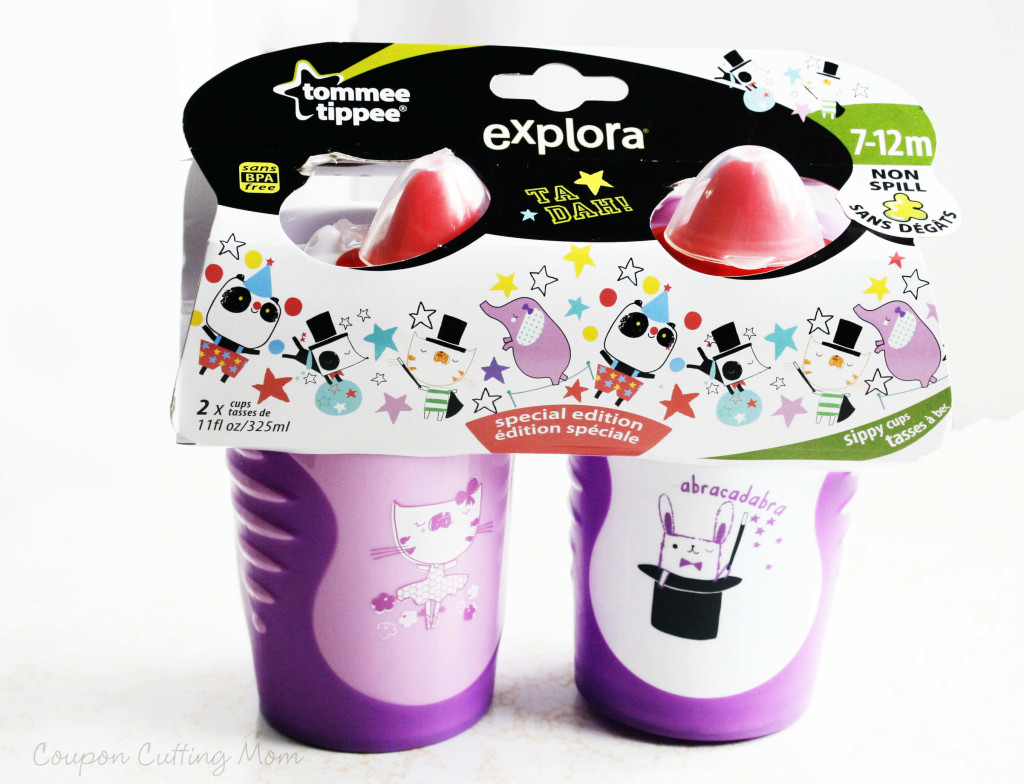 Ever since I was introduced to Tommee Tippee products for baby and toddler, I was instantly sold. This line of simply intuitive quality products from diapering to feeding is one that both mom and baby will love.
I recently had the chance to review the Tommee Tippee Truly Spill Proof Spout Cup. The cups I received where from the new line of Three Ring Circus limited edition items. The Three Ring Circus items are currently available at Toys R Us.
The Truly Spill Proof Spout Cup will quickly put an end to leaking cups in the diaper bag, juice spots on the family room carpet and more. Turn it upside down, throw it, let baby shake it and you won't get even as much as one drop leaking out of these cups. Tommee Tippe designed these cups to look just like a fashionable grown-up cup but with a sipper spout to encourage open-cup drinking.
The BPA-free 11 oz. Truly Spill Proof Cup is insulated so that your toddler's drink stays fresher and cooler for more thirst-quenching longer. These cups are dishwasher, microwave and sterilizer safe and are designed for babies 7 – 12+ months.

I love that these cups come with their own lid attached. This means no time wasted looking for a lid. When you flip the lid up so that the spout is ready for baby, the lid flips down into an indention in the cup and is out of the way. The spout is nice and soft making it easy for baby to get her mouth around it. I also love that while this cup is nice and wide that Tommee Tippee designed so that little hands can still fit around the cup perfectly.
Tomee Tippee's Three Ring Circus Collection is available at Babies R Us for less than $10 for a 2-pack of cups. Be sure to follow Tommee Tippee on Facebook and Twitter to stay up to date on all their latest products and promotions.
Coupon Cutting Mom received one or more of the products mentioned above free for evaluation purposes. Regardless, all opinions expressed are still 100% my own.