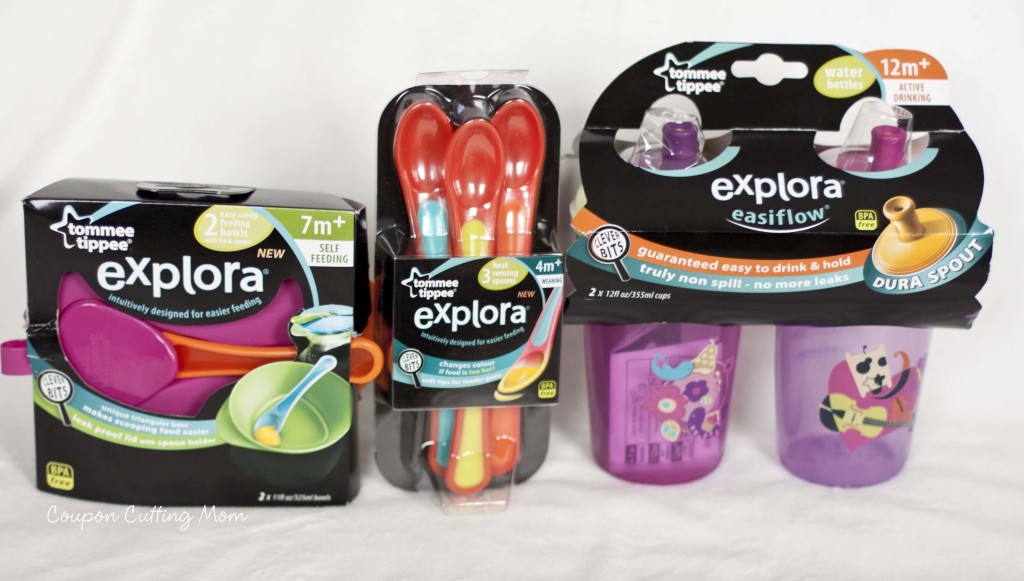 When shopping for baby bottles, sippy cups and other baby items I'm always drawn to items with fun colors and designs but also I want the items to be ones both my baby and I will love. I recently was introduced to Tommee Tippee items and was instantly sold on these simply intuitive products. Tommee Tippee is an internationally renowned baby products manufacturer, offering baby bottles, breast pumps, sippy cups and other baby feeding products all designed with baby in mind.
I recently received a few of the Tommee Tippee items to review and now I'm sharing my experience with you. I also have a giveaway for some Tommee Tippee items, so be sure to head to the bottom of the post to enter for a chance to win.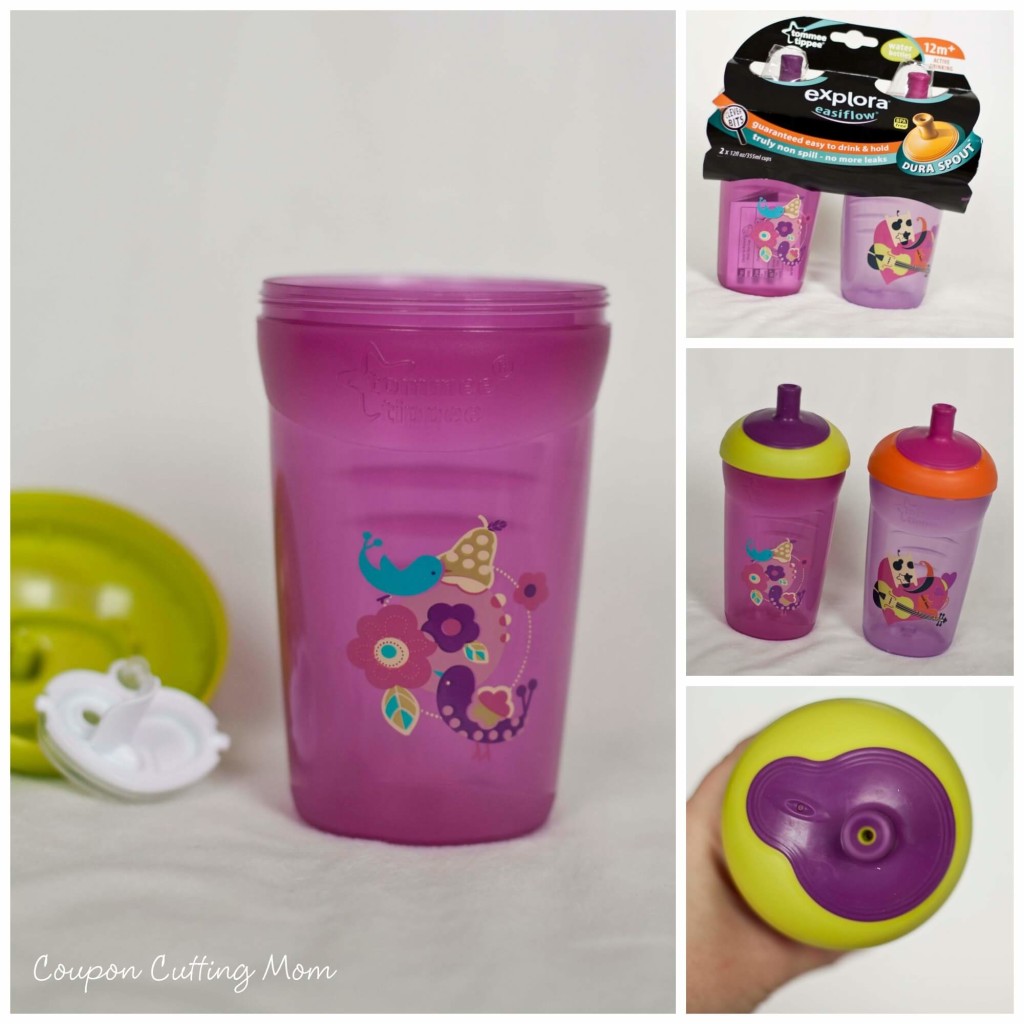 When I first saw the Tommee Tippee Truly Spill Proof Cup, I instantly fell in love with the name. I think one a moms worst night mares is a sippy cup that leaks everywhere like all over the contents of the diaper bag or all over the family room carpet. You see I really hate leaky sippy cups and was wondering did I really finally find the perfect cup? Seeing for me is believing. After inspecting the two piece valve system I knew I found a cup both baby and I will love. As soon as the baby stops sucking on the cup it re-seals itself. Another huge plus for me with this cup is that it is bite resistant. Babies tend to enjoy biting on their sippy cups and depending how the cup is made this can cause nasty leaks but with the Truly Spill Proof Cup I don't need to worry about baby chewing holes in the cup. This 12 0z. cup fits in all standard cup holders and all parts are BPA free and also microwave and dishwasher safe.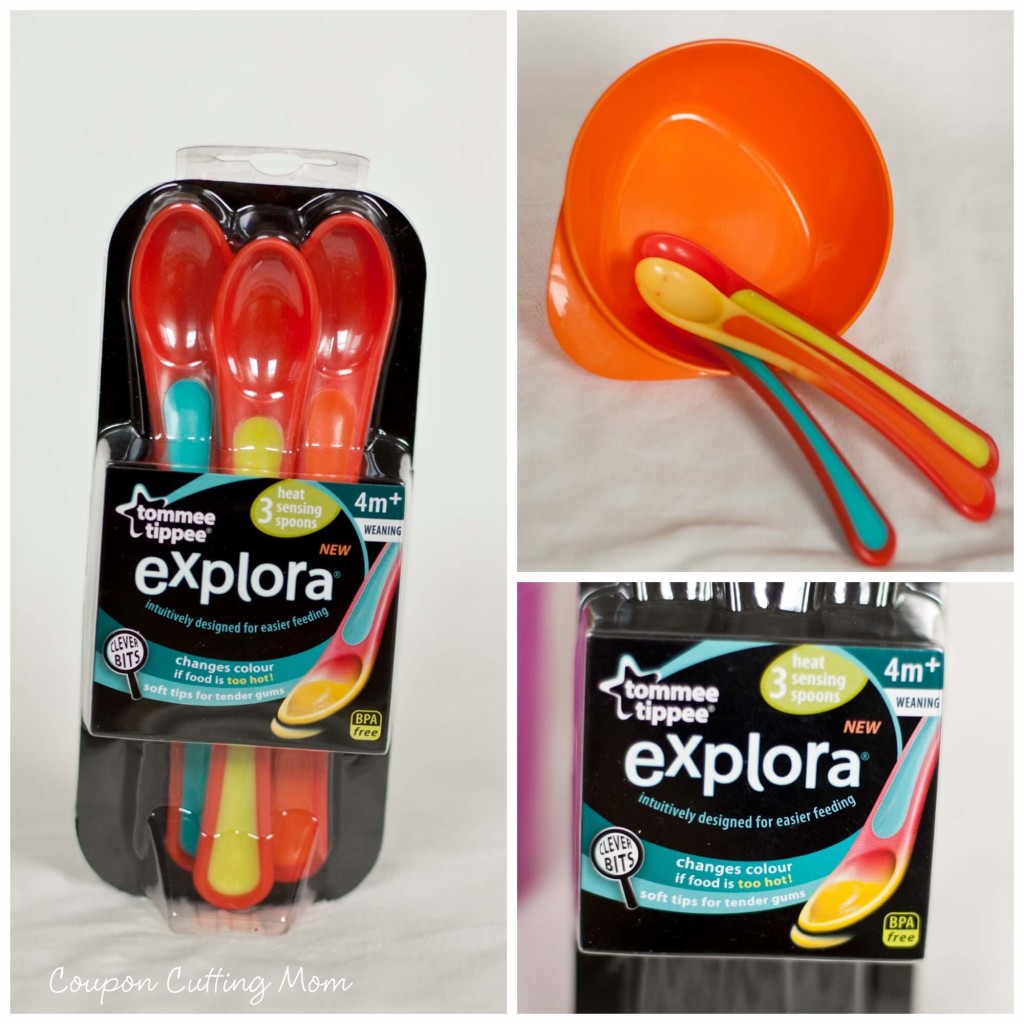 The colorful spoons have a nice deep holding capacity. I have tried other brand spoons and found the base too small. This is a sturdy go-to spoon. My daughter loves to bite her utensils and the Tomme Tippee Feeding Spoons these have a soft base that don't hurt her gums. I like that these spoons also let you know if the food is too hot by changing colors. These spoons are dishwasher safe and BPA free.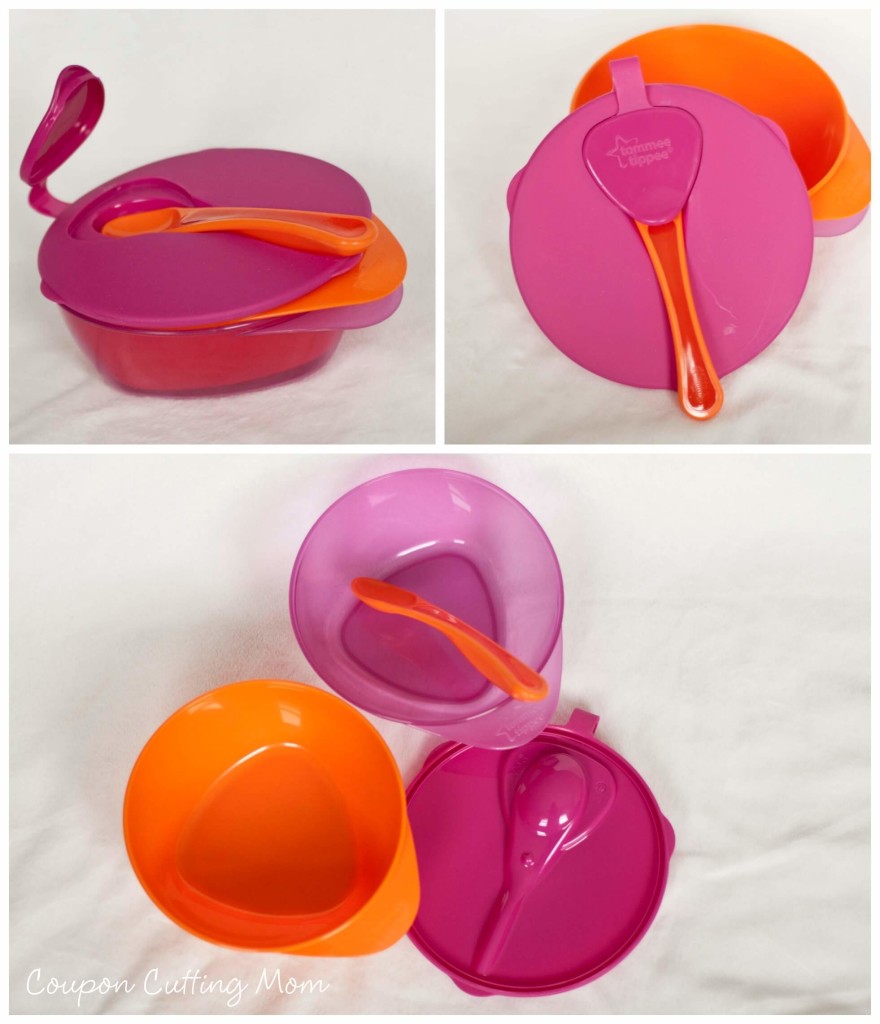 The Explora Feeding Bowls have a triangular base. This makes me think these bowls were designed by somebody that was tired of chasing the last bits of food around and around. I am grateful to that person as it makes eating out of a bowl easier for those babies who are just learning about feeding themselves. All moms know it is hard to remember every little detail when packing a diaper bag but Tommee Tippee wants to make your life easier and so they included in spoon in the lid of these bowls. This means you will always have a clean spoon with your bowl. I can't wait to purchase an Easi-Mat to use with these bowls as the mat will put an ended to spilled milk and food. The feeding bowls are dishwasher and microwave safe and BPA free.
When you are looking for the perfect items that both mom and baby will love consider Tommee Tippee. These items can be purchased on Amazon and at Babies R Us. Be sure to follow Tommee Tippee on Facebook and Twitter to stay up to date on all products and promotions.
Tommee Tippee is generously offering a Coupon Cutting Mom a pack of Tommee Tippee Feeding Spoons and a Easi-Mat! This giveaway is open to US residents ages 18+ and ends at 12 midnight ET on December 27, 2013.
On the Giveaway Tool form below, simply complete as many entries as you would like. Please note that ALL entries are validated prior to winner selection, so do make sure that you fully complete each entry.
Good Luck!
Coupon Cutting Mom received one or more of the products mentioned above free for evaluation purposes. Regardless, all opinions expressed are still 100% my own.
About Rachel Ogburn, Coupon Cutting Mom contributor Stay at home mom of a bouncy six month old daughter. Enjoys photography, cooking and being a mom.