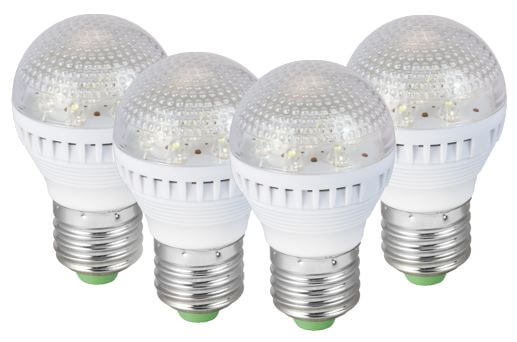 This 4-pack of Titan LED Light Bulbs is on sale today for only $14.99 (reg. price $79.99). Shipping is free. 
Get great energy savings without the drawbacks of a compact fluorescent. Titan's LED bulbs switch on instantly without a warming up period, and have no toxic mercury. A cool to the touch 7 LED array is equivalent to a 15 watt incandescent and lasts for up to 35,000 hours.
These LED bulbs fit in standard light sockets and last for years with normal use. Great for hard to reach places, you won't experience the aggravation of constantly replacing bulbs. So switch out those energy-guzzling incandescent bulbs and get a four pack of efficient Titan LEDs.
Get your Titan LED Light Bulbs here as this deal is good 7/23 only.