Disclosure: This is a sponsored post written by me on behalf of Pull-Ups®.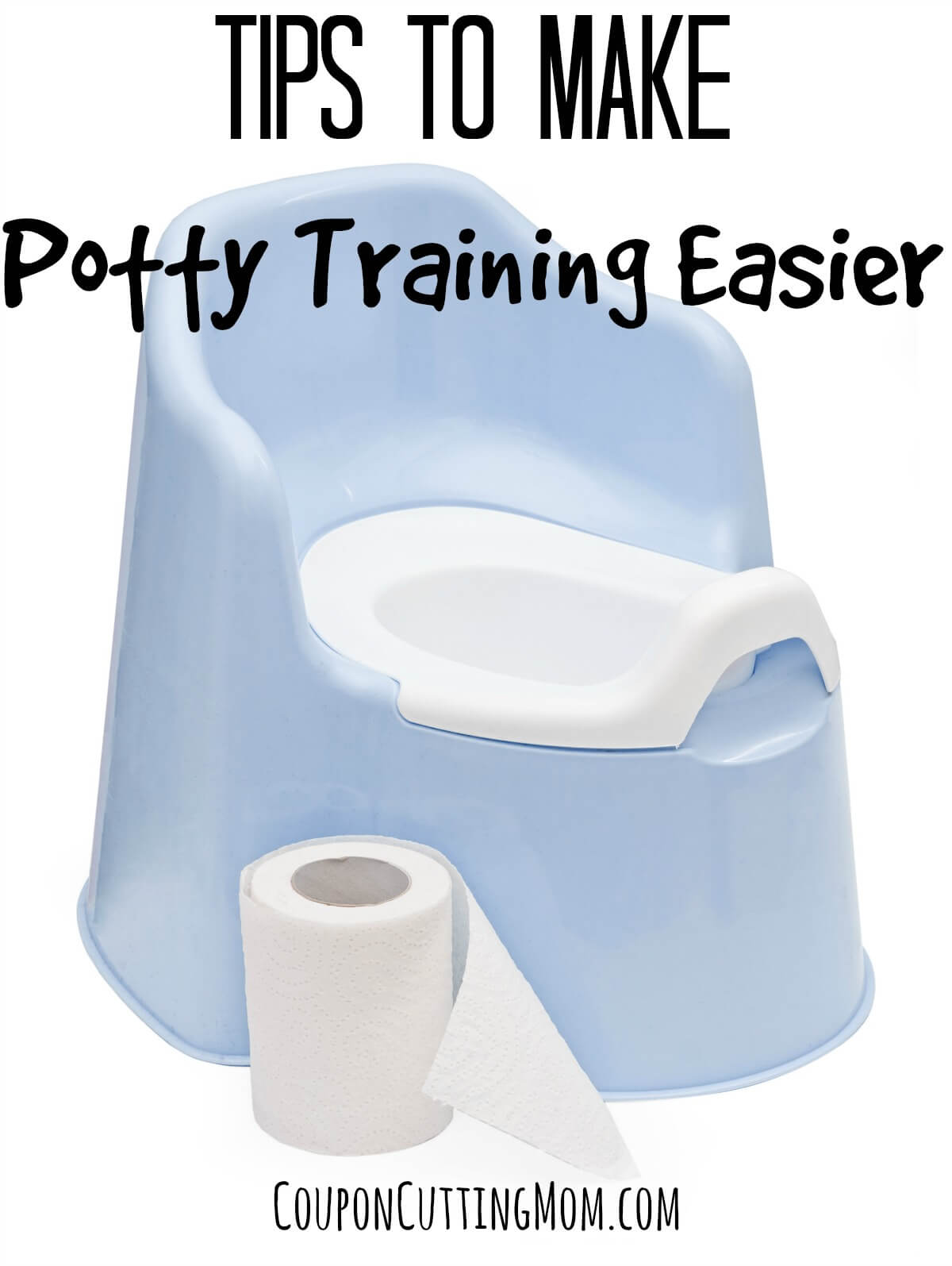 Potty training really is an exciting milestone, but it is sometimes frustrating and can become a struggle for moms and their babies when they don't understand the process. Today I want to share with you some tips to make potty training easier for you and your child.
Tips to Make Potty Training Easier
Make sure your child is ready to train! This age is different for every kid and just because your nephew trained at 20 months old this doesn't mean your baby will be ready at that same age. I learned this the hard way when I tried to potty train my daughter when she was around 18 months old. It just wasn't working and we were both getting frustrated. I then left it go for awhile and tried again when she was older and she got the whole potty thing in only a few days.
A potty training seat will make training so much easier and kids love their own little potty. I found seats that fit on the regular toilet to work so much better than a little potty that mom needs to empty every time. I still remember a vacation we took when my daughter had just showing interest in the potty. While on vacation she tried to use the regular toilet and accidentally got her little bottom down in the water and that was the last she tried the potty for a long time. A small folding potty seat would have been a real lifesaver and kept her from getting a fear of potties. I love that a folding seat is also compact enough to fit in any diaper bag which makes it easy to take along anytime you are away from home.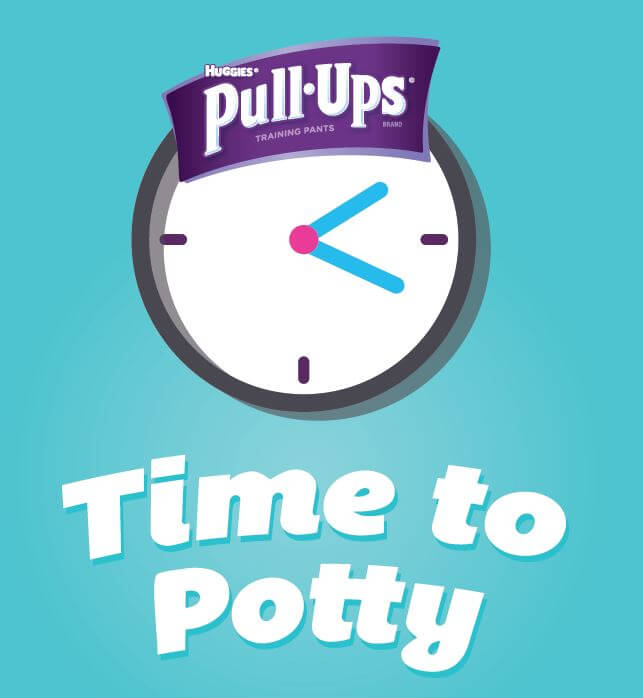 Consistency is key! This means heading to the bathroom at regular intervals. Use the free Pull-Ups® Time to Potty app which is a smart potty timer to help your child learn to take regular potty breaks. There are also personalized features in this app where parents can customize the child's name, gender, age and the time they wake up and go to sleep. Any kid will also love the fun features and activities that include puzzle games, music makers and coloring pages. Also, check out the Pull-Ups® Big Kid Academy for expert customized advice, tools and resources related to all things potty training.
Kids learn by example! What kid doesn't love a movie? The Elmo's Potty Time DVD is one that you child will ask to watch over and over again and it will be a great way for them to learn by example as they see their favorite big, furry friend teaching them all about the potty.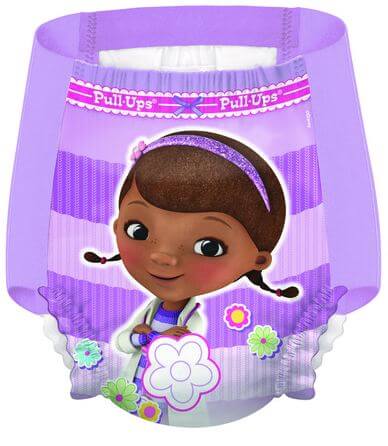 Get some big kid training pants! When you use training pants at the start of potty training, it enables learning for toddlers and fosters independence in a way diapers can't – right from the start of training. Kids love to do everything by themselves and Pull-Ups® stretchy sides make it very easy for toddlers to take them off and pull them back up all own their own. The easy-open sides also make it easy for mom to check for potty breaks. I found that the Pull-Ups® Cool Alert pants were my favorite in potty training as they become cool within seconds of becoming wet and this will help your child learn to stay dry. The Pull-Ups® training pants come in three sizes: 2T–3T (18- 34 lbs.); 3T–4T (32–40 lbs.) and 4T–5T (38+ lbs.). Every kid will love the new designs on Pull-Ups® training pants as well. There is Doc McStuffins and Ariel for girls and Jake and the Never Land Pirates and Lightning McQueen for boys! Training pants also mean fewer accidents and less laundry for mom.
Potty time needs to be fun! Adding an incentive to potty time will make training your kid so much easier. I found that using a sticker chart was just the motivation my daughter needed. There is something fulfilling for the child to see each row of the chart fill up with fun stickers.
High Value Pull-Ups® Printable Coupon

Pull-Ups® training pants help make potty training a fun and educational bonding experience between parent and child by guiding the process towards independence through learning while offering just the right amount of protection. If you are a new mom considering starting potty training or a mom who is in the throws of training right now, I'm excited to offer you this high value printable coupon. Print your $2.00 off 1 pack of Pull-Ups® training pants here or share the coupon via social media and you will earn a $3 Pull-Ups® training pants coupon! Since I'm all about saving whenever I can, I would recommend you print out the $3 Pull-Ups® coupon now and then you have it ready the next time these training pants go on sale.
I would love to hear any potty training tips you may have to share. Just leave me a comment with your tips!
This is a sponsored post written by me on behalf of Pull-Ups®.