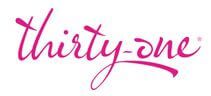 Thirty One Large Utility Tote Review + Special Where You Can Get Your Own Tote For Only $10
I love using reusable bags and totes especially ones that come in fun colors and prints. I had heard of Thirty-One and had seen some of my friends come around with these beautiful, functional Thirty-One bags, but until very recently I didn't own anything with this name on it. I got my first bag, a large utility tote and now I'm sold on Thirty-One products. I have used this tote more in the last few weeks than any other bag I have around here. I think everyone should own one of these totes as they not only come in a host of lovely prints but they are useful for so many, many things.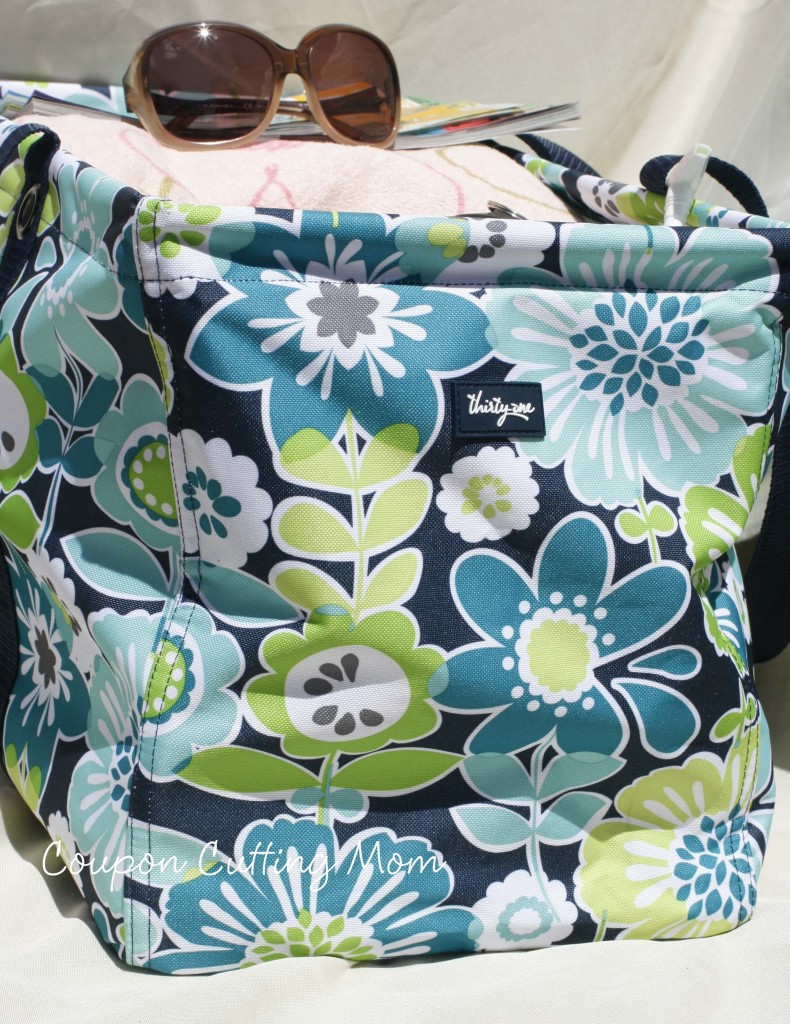 The Large Utility Tote is an oversized bag that holds a LOT of whatever you need to tote around. I couldn't wait to take this tote along when I when I went shopping at Aldi as at this store you need to bring your grocery bags. I was worried that with the size of the bag I would end up filling it so full it would be impossible to carry. I loaded all my groceries into it, and I was amazed at how they fit in so well, no more having to lug five different bags of stuff in from the car. I also found out that it wasn't so heavy that it couldn't easily be carried. So now I have a new favorite Aldi shopping bag.
I also found it perfect for packing things for a camping trip, a beach bag, a place to keep all the things my kids bring along on road trips such as blankets, pillows, and toys. This tote has also come in handy as a picnic basket and an excellent way to haul along whatever it is that we moms pack when we go on day trips. I'm sure you can think of many more uses for this handy utility tote.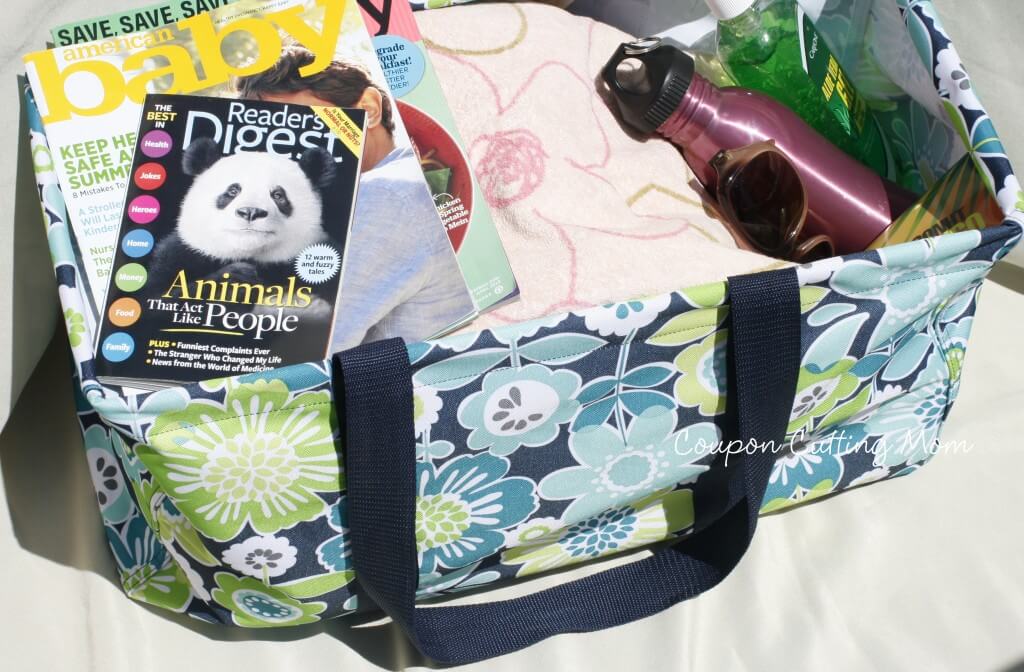 The tote is constructed of sturdy fabric and measures approximately 11.75″H x 21.5″W x 10″D. The strap system is also heavy duty. I love how the structured frame keeps the bag open to carry bulky items, then easily collapses for storage.
So are you ready to own your own Thirty-One Large Utility Tote?
Guess what Thirty-One June's special is? When you spend just $35, you get a large utility tote for only $10!! That is a savings of $25 off the regular price. When selecting your tote, there are 23 prints to choose from. Also, the "flip-flop" pattern is available this month only. This fun summery print will soon be unavailable, so if you would like to own a "flip flop" print bag now is the time to buy.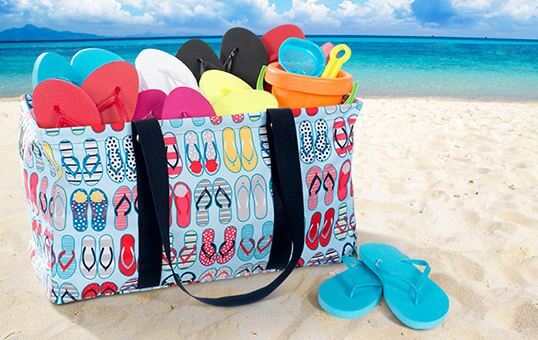 To place your order, browse consultant the Thirty One catalog here and be sure to check out the monthly specials too.