This post is sponsored by Crayola. As always, all opinions are 100% my own.

Create Colorful Creations With The Crayola Crayon Melter
At our house, Crayola is a favorite name brand for using when the kids are having creative fun coloring, drawing or painting. And a visit to Crayola Experience is always a very much looked forward to event. Not only at this fun attraction does one learn all about how crayons are made but the kids have great fun creating their own creations from melted crayons. When my kids discovered the newly released Crayola Crayon Melter, they were very excited as this means they can bring the fun of melted crayon creations similar to the ones they enjoy so much at the Crayola Experience to our own home and design melted crayon creations any time!
The Crayon Melter is the perfect product for creativity as it allows for endless new creations from melted crayons. Parents everywhere will love that the containers of the kid's old broken crayons can now be used to make beautiful masterpieces.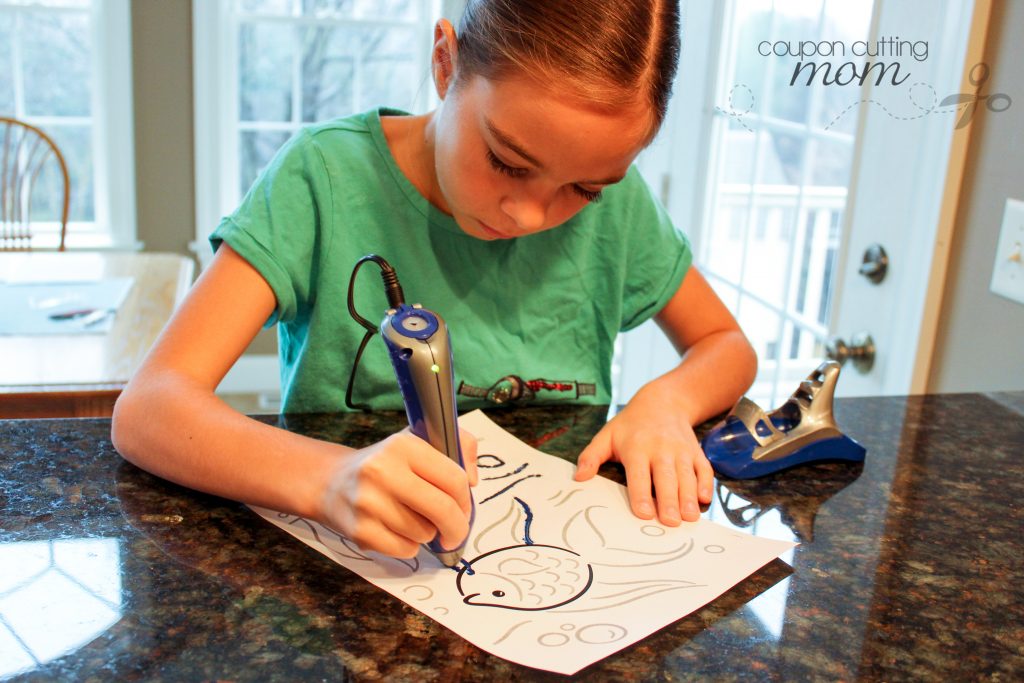 Included in the Crayola Crayon Melter, of course, is the melter unit which is entirely kid-safe with a low heat tip. The kit also comes with a set of unwrapped crayons and practice sheets and pre-drawn designs for kids to color or trace. There is also a label cutter included in the kit for easy removal of the paper from the crayons you already have at home. The blade is well encased though so that kids can't cut themselves while using this cutter.
Unwrapped broken crayon pieces get inserted into the top of the melter. Then the melter is plugged into your wall outlet, and in about 30 seconds the LED light will turn green, and you are ready to start drawing with melted wax. The Crayon Melter works best when the device is held upright with the tip flat against the paper or object you are using. We discovered it works best to wipe away excess wax from the tip as this keeps the tip from clogging and gives a neater finished project.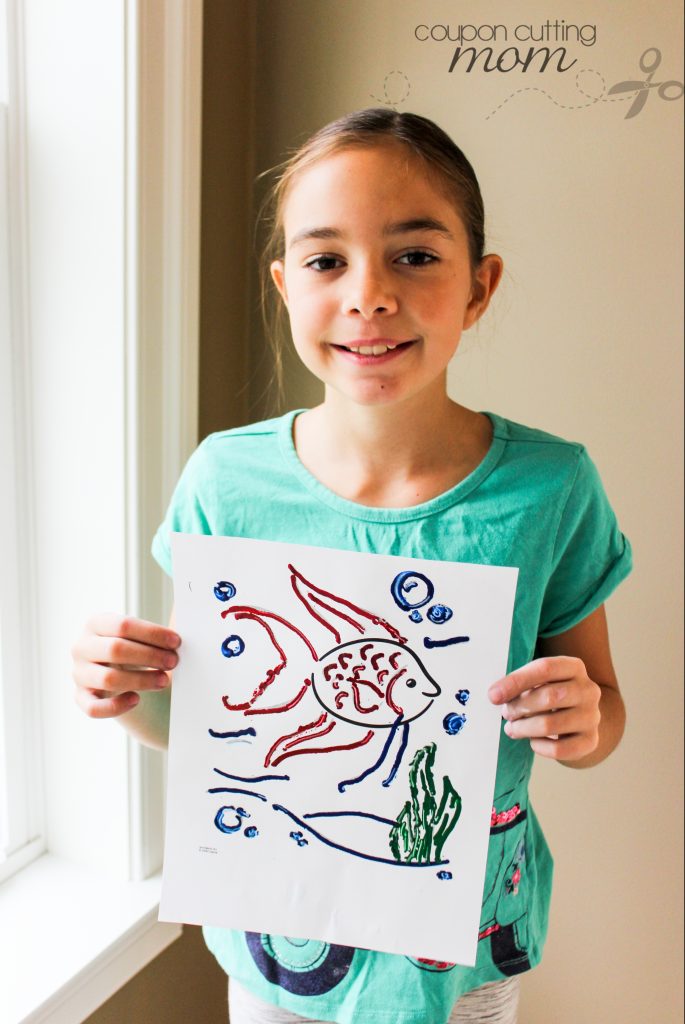 There are so many surfaces this crayon melter may be used on – paper, wood, cardboard, glass, canvas and just about any surface you can imagine! The melted wax dries cool with a neat 3D look. Your pencil jar will look cool with colorful wax doodles or add neat texture to your sculptures, or design colorful ornaments for your tree or design a lovely card to mail to a friend or family member or add color to any school project.
Changing colors of crayons while using the melter is very easy before switching to a new color be sure to use up all the wax currently in the melter as this keeps color from mixing. My kids keep a piece of scrap paper handy and scribble there until the old color is used up. Then just put in the next crayon and scribble on the scrap paper again until the new color appears. There is also a handy guide picture on the instruction sheet that shows you how large of an area a quarter of crayon will cover. This guide helps you figure out what size crayon you need for each color of your design and will help eliminate wasting wax and crayons.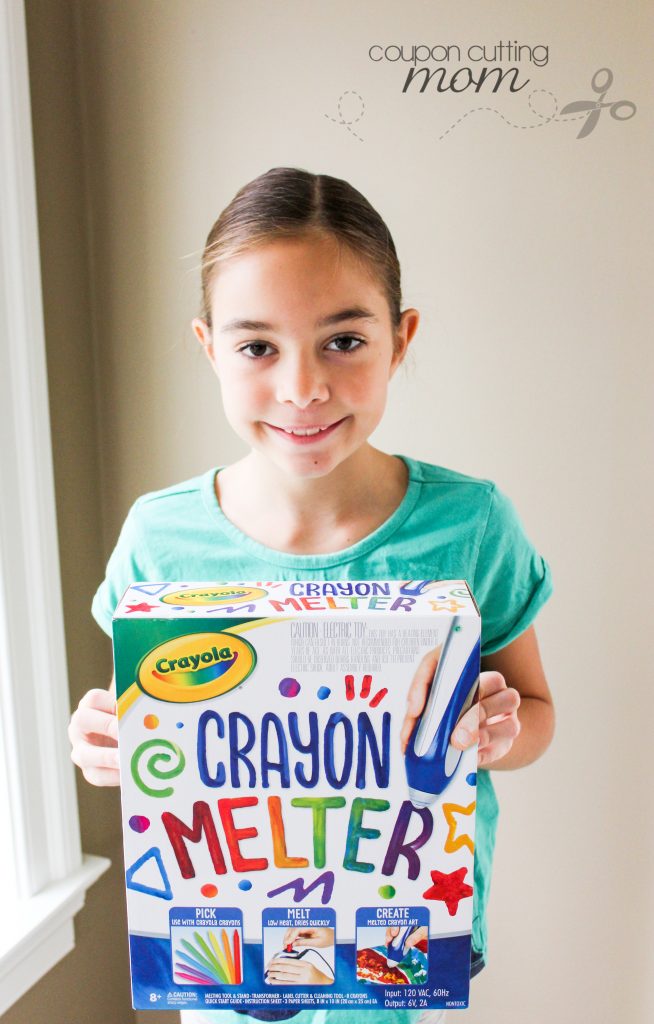 This Crayola Crayon Melter has been named one of the Best Toys of 2018 by Parents magazine. The versatility of this creative Crayola Crayon Melter makes it the perfect gift for kids (ages 8 and older) this holiday season. Just think of all the creative fun kids will have drawing and creating with melted crayons. Get your Crayola Crayon Melter HERE.