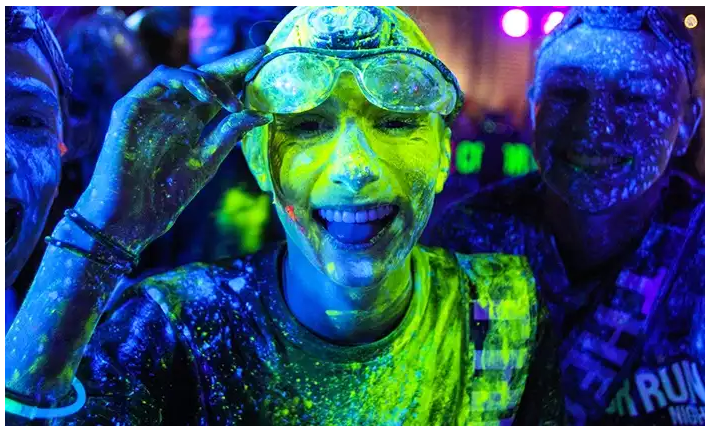 The Color Run Night
is coming to Philadelphia on October 10. Here is your chance to save
up to 30% off the regular price
on your admission tickets! I enjoyed the
Color Run Shine
so much when I attended this past Spring. I have my tickets for this night run, and I can't wait to take my 10-year old daughter with me this time.
The Color Run 5k is now staying up late, harnessing the enchanting energy when the sun goes down. Designed to be the blacklight-filled twist to its daytime sibling, The Color Run Night provides participants of all fitness levels the chance to weave through a leisurely course of glowing color zones, illuminated bubble zones, photo opps, and color shows all to the beat of music in the atmosphere of a starlit party.
The Color Run Night Philadelphia takes place at Campbell's Field on Saturday, October 10. Waves begin leaving at 7:30 p.m. and continue every few minutes. Racers receive a participant kit that includes a glowing T-shirt, black-light headlamp, glow tattoos, and a glow color packet.
Get your Color Run Night tickets here while they are at this super low price.