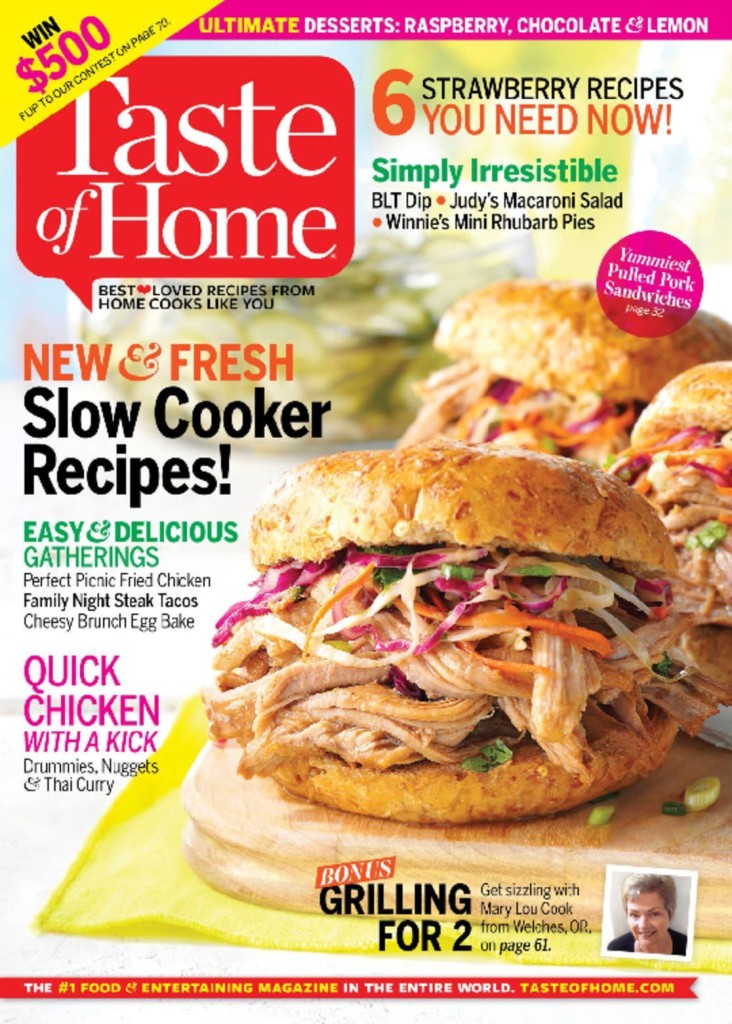 Taste of Home Magazine Subscription 79% off Cover Price
Taste of Home is my favorite cooking magazine! My mom has been getting this magazine for years and when I was a teen and learning to cook I loved to browse through the most recent issue and find recipes to create. Now that I'm a mom and in charge of cooking for my family, I subscribe to this magazine and use it for meal inspirations and recipes that I know my family will enjoy.
Thanks to this incredible offer a one-year subscription to the Taste of Home magazine is on sale for just $4.95 per year. This deal makes for a 79% savings off the regular cover price of $23.94. To score this magazine deal just enter code COUPONCUTTINGMOM at checkout. You can even lock your rate in and order up to 4 years at this price!
Taste of Home America's No. 1 cooking magazine takes a commonsense approach to family-pleasing meals with family-tested favorites, hints on cooking for one or two, as well as meals on a budget for big families and more.
Get your Taste of Home magazine subscription here while it is at this low price. Offer good through 5/30/19.