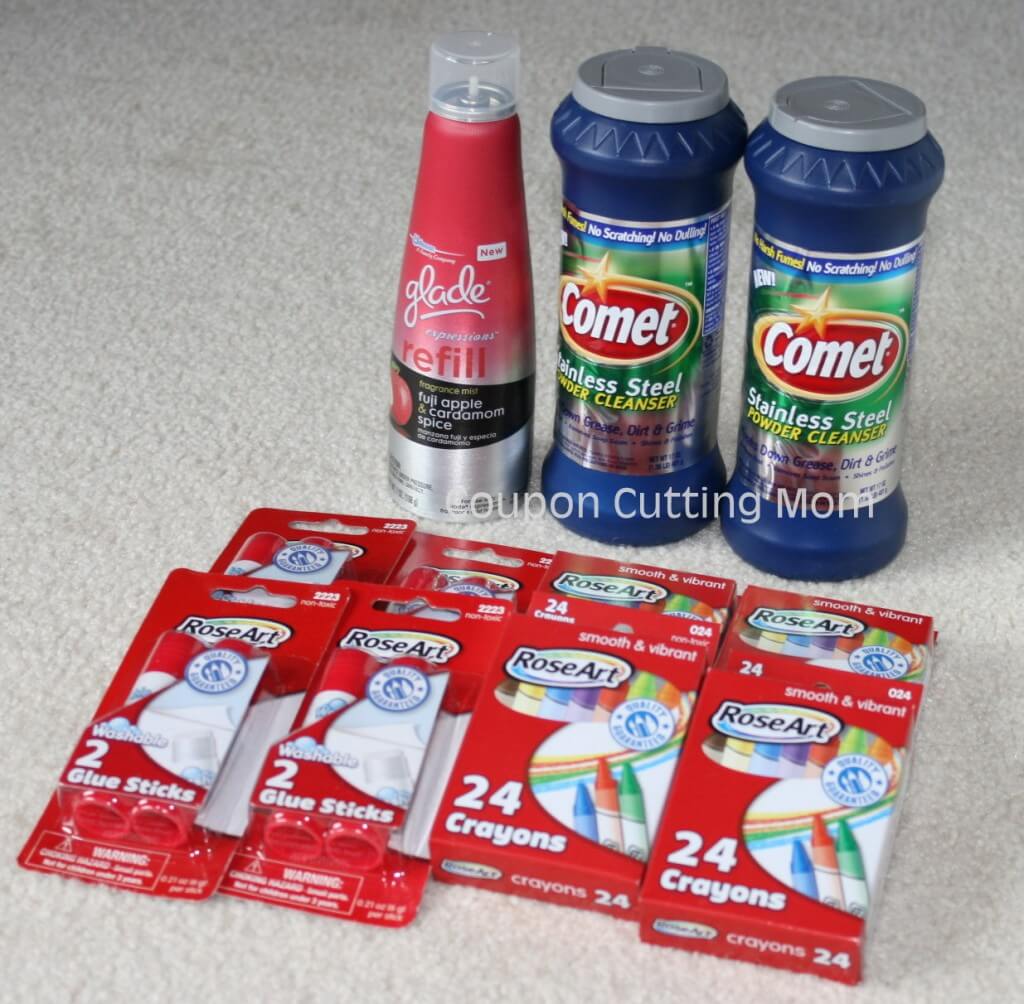 These items have a shelf price of $7.97 at Target. After coupons I paid $0.00! If you want to score the same freebies, check out these deals:
RoseArt Crayons $0.25 or RoseArt Glue Sticks 2-pk $0.25
Buy 4 RoseArt items
Use the $1/3 RoseArt printable coupon
Pay $0.00!
Comet Stainless Steel Powder Cleanser $1.99 (Regular Price)
Use the $1.00 off on any Comet Stainless Steel

Plus use the $1.00 off Target Comet stainless steel cleaning item 

Pay $0.00!
Glade Expressions Refill $1.99
Use the $2/1 Glade coupon from the 7/15 SS
Pay $0.00!