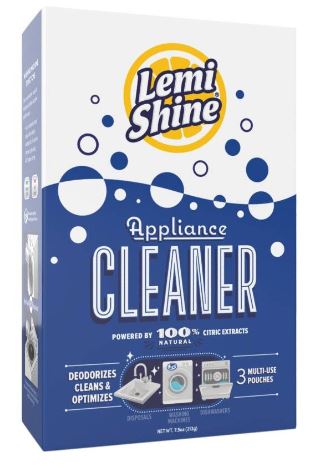 Target: 2 FREE Lemi Shine Citrus Multi Purpose Machine Cleaners
Scoring freebies are one of my favorite parts about using coupons while shopping. Here is a FREEBIE this week at Target on the Lemi Shine. Target is running a promotion that will get you a FREE $5 Target gift card when you buy any two selected Lemi Shine products. The Lemi Shine Appliance Cleaner is priced at $3, and when you add in a printable coupon with the gift card offer you score two boxes totally free!
Here is the Target Lemi Shine deal: (offer good through 9/16)
Buy  2 Lemi Shine Citrus Multi Purpose Machine Cleaner, $3.00 each
Use 2 $0.50/1 Lemi Shine Appliance Cleaner printable coupon
Pay $5.00
Receive $5 Target Gift card
Final Price: 2 FREE
Lemi Shine Citrus Multi Purpose Machine Cleaner details: 
Clean the machines that clean your clothes, dishes, and sink! Our Multi-Purpose Appliance Cleaner is designed to attack everything from odor-causing residue to dirty build-up in machine gaskets. Let Lemi Shine deep clean so you can save energy, time and money. Powered by 100% natural citric extracts, you don't have to sacrifice safety for cleanliness. For a fresh-smelling clean, use our Appliance Cleaner to scrub away odor-causing build up and leave your machines smelling cleaner and fresher than ever before. Made in the USA.