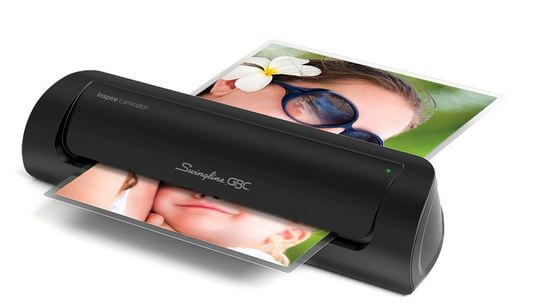 Here is a hot Amazon Gold Box Deal you don't want to miss. The Swingline Laminator is on sale for only $13.99 (reg. $51.00).
The compact Inspire thermal laminating machine offers incredibly easy one-step laminating – all you have to do is plug it in. The Inspire warms up in 7 minutes and is able to laminate any document up to 9″ wide. Working at a laminating speed of 10″ per minute, the Inspire is perfect for scrapbooking, kids projects or any home office project.
When you need to laminate at home, the Inspire thermal laminator is your best choice. Items laminated with Inspire and Swingline GBC pouches are always crystal clear, free of bubbles and perfectly preserved to last. The high-gloss finish also helps laminated items look great on display. Laminating is easy, fast and fun!
Features:
Thermal pouch laminating machine offers easy, carrier free, one step laminating
Use 3 mil pouches for documents up to legal size. Use 3 mil or 5 mil pouches for items 4 inch x 6 inch or smaller.
Warmed up and ready to use in 7 minutes
Laminates documents up to 9 inch wide
10 inches per minute laminating speed
There is also a sale on these Laminating Pouches. With this sale you will pay only $9.89 (reg. $49.52) for the pouches.
Get your Swingline Laminator here. This sale is good 12/13 only, while supplies last.