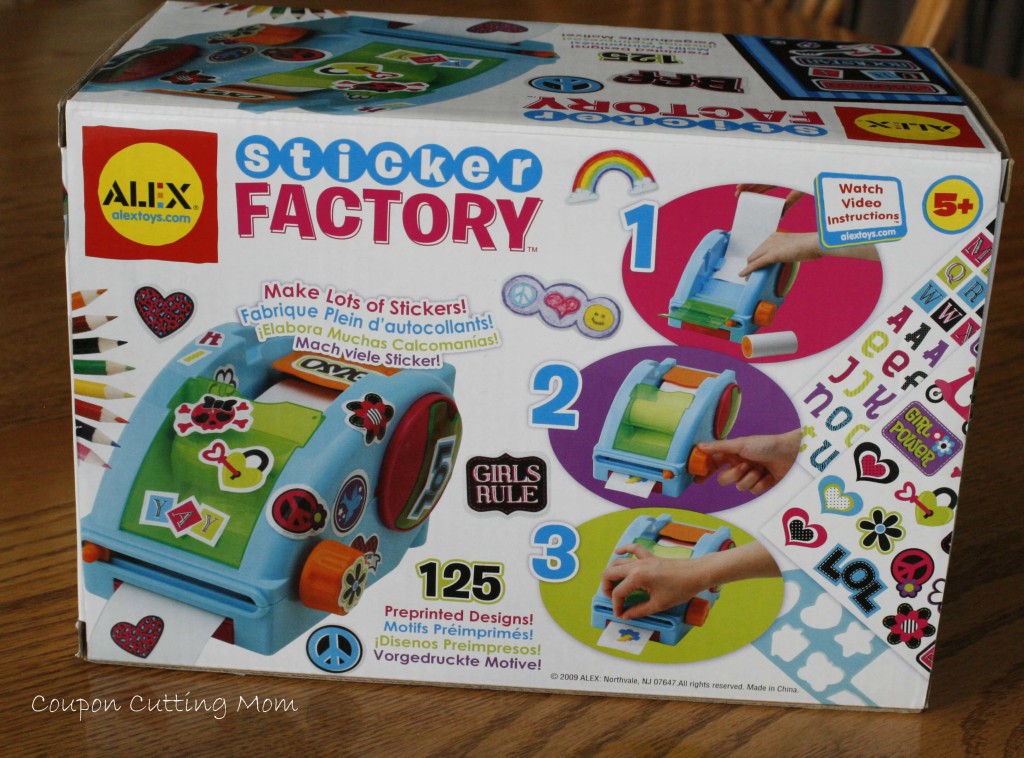 Both of my daughters love using stickers and it seems they go through sheets of stickers at high rates of speed. When the
Sticker Factory
from Alex Toys arrived, my sticker loving kids were excited to find out they could use this nifty machine and design and create their own personalized stickers from everything including paper, photos out of magazines and just about anything they could imagine.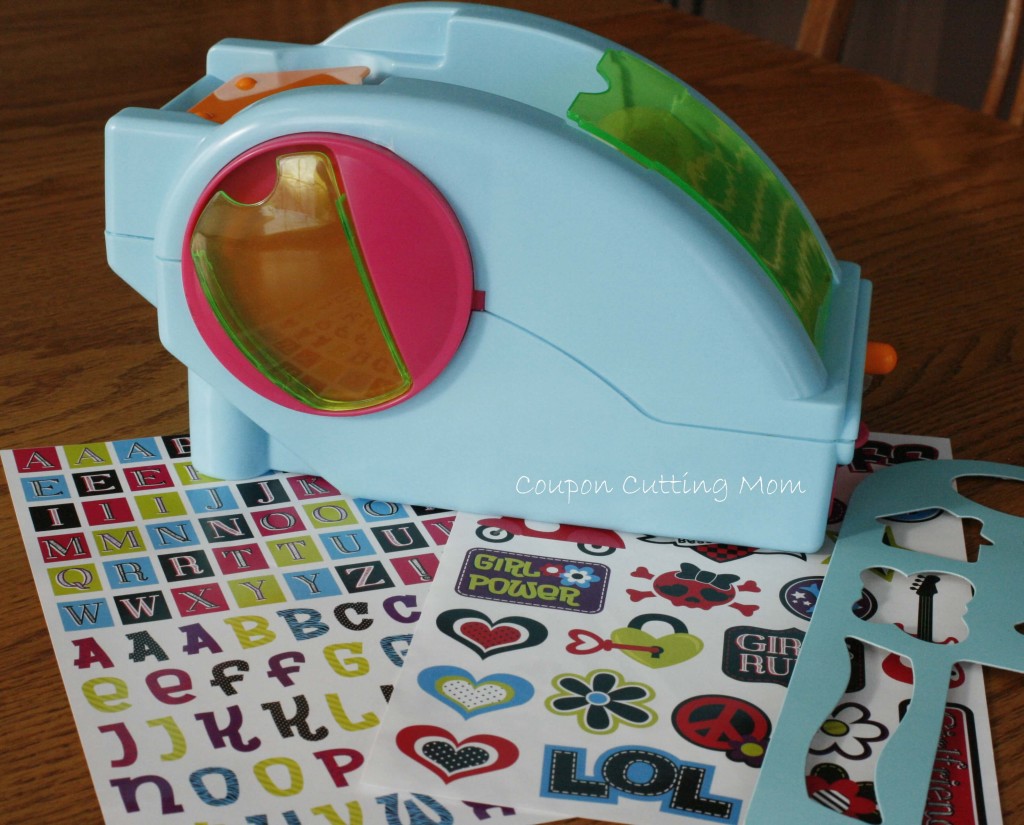 The Sticker Factory kit included everything we needed to get started making stickers. All we needed to do was insert the included spools of
sticker paper
and sticker film and we were ready to start cranking out some fun stickers. We used some of the preprinted designs and pictures included in the kit for our first stickers. There are also pencil crayons included in the kit that could be used for drawing any picture or designs we wanted to turn into stickers. My daughter also had great fun printing vacation and other photos off the computer and turning them into stickers.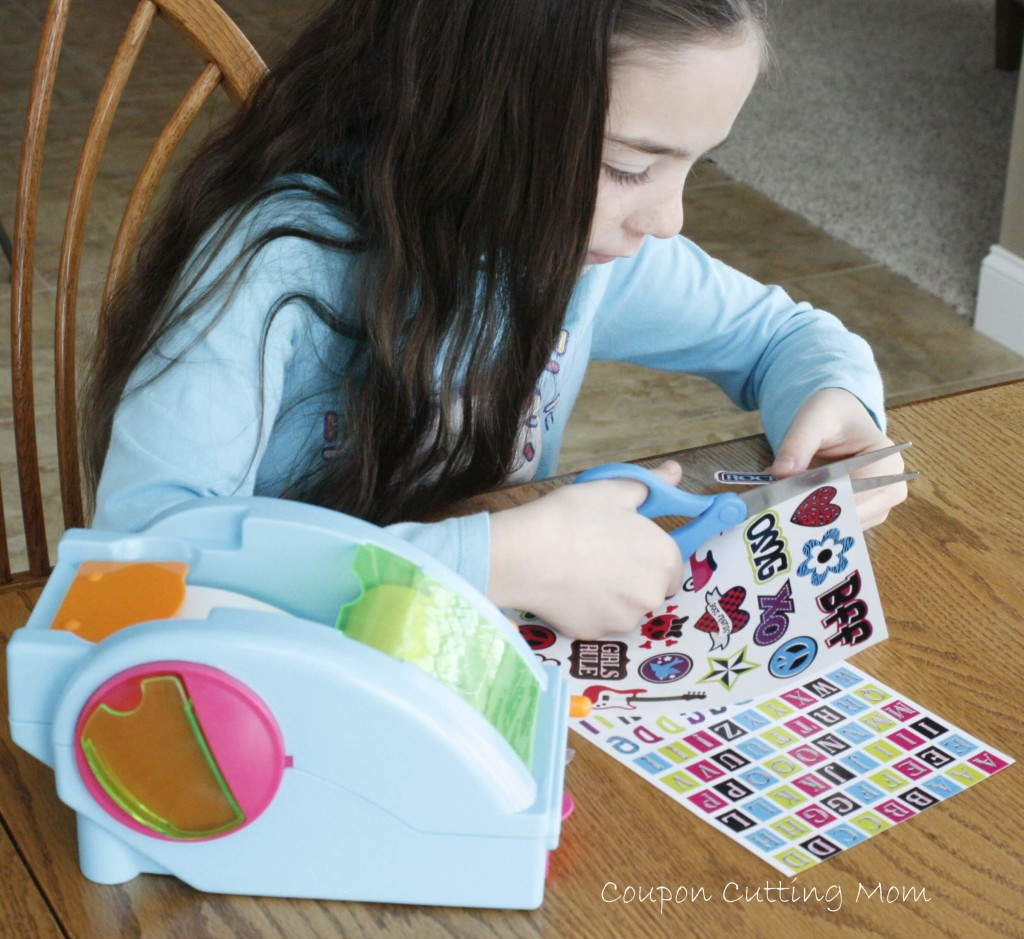 After my daughter had the image cut out the she was planning to turn into a sticker she just needed to insert it into the
Sticker Factory
. The piece of paper that is going to be turned into a sticker is inserted between the two spools on the sticker machine. Then simply turn the handle to send the image or design through the Sticker Factory and presto out comes a sticker. I like that there is a handy cutting blade built right into the sticker machine that makes it easy and safe for kids to cut the paper after the sticker comes out.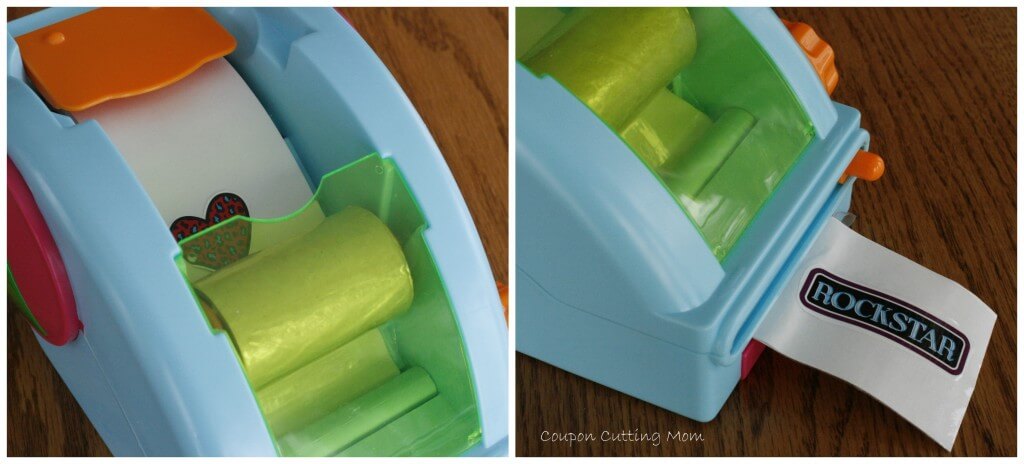 There is a burnishing tool included in the kit as well and after the sticker came out all my daughter needed to do was rub this tool over the sticker a few times to firmly seal the top layer of film over the sticker. And that is really how easy it is to create unique stickers for decorating notebooks, scrapbooks, gift tags, gift giving and so much more.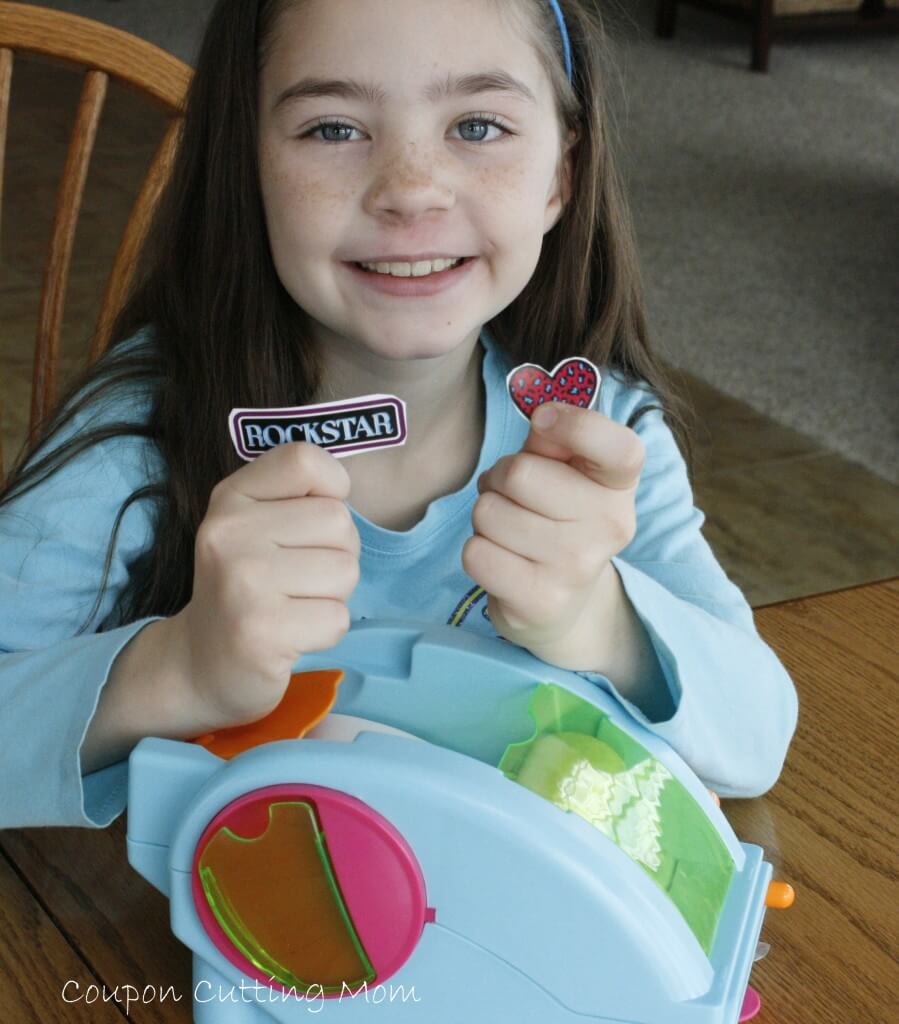 This holiday season while you are searching for the perfect gift for any kid who loves art and stickers, consider
The Sticker Factory
as the creative gift that they will use over and over again.