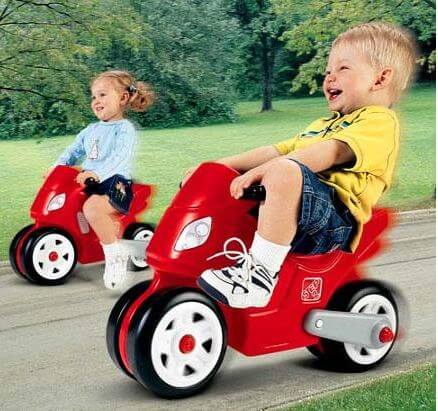 Step2 Motorcycle
With this sale a Step2 Motorcycle will cost you only $15.00 (reg. $29.97). Compare this to the current Amazon price. Shipping is free when you select store pickup. This looks like a fun ride on toy that any little kid would love!
This authentic-looking, four-wheel motorcycle provides easy foot-to-floor gliding fun! It features racer-like styling with wide wheels for easy balance, a realistic headlight and taillight, air intake decals and easy-grip handles! It is proudly made in the USA!
Step2 Motorcycle features:
Authentic-looking, 4-wheel motorcycle
Provides easy foot-to-floor gliding fun
Racer-like styling
Wide wheels for easy balance
Realistic headlight and taillight
Air intake decals
Easy-grip handles
Proudly made in the USA
Get your Step2 Motorcycle here while it is at this low price!