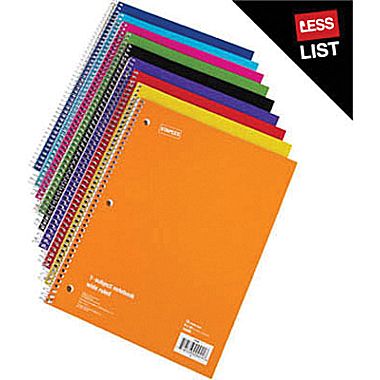 1-Subject Notebooks Only $0.17 at Staples
Really, is it time to start thinking about Back To School time again? I'm having a good summer with the kids and hate to see it end but next month they will be headed back to school. If you are ready to start your school shopping then you won't want to miss this Staples notebooks stock up price deal.
The 1-Subject Notebooks are on sale for just $0.17 each + FREE shipping (when you buy 19 0r more notebooks). Shipping is also free to your local store if you prefer to order less than 19.

Product Details:
8″ x 10-1/2″
1 subject
Available in assorted colors: Pink, yellow, black, blue, green, purple, red, light blue, and orange. Colors are randomly assigned to each order.
Wide ruled
70 Sheets/book
Get your 1-Subject Notebooks here.
Thanks, Dealigg!