Stamp Out Hunger is the largest, single-day food drive in the nation, and one of the easiest ways to make a difference in your community.
On Saturday, May 9, the National Association of Letter Carriers will collect food donations to help Stamp Out Hunger across America and provide assistance to the rapidly increasing number of Americans who are struggling with hunger.
Wonder what foods are great to donate to the food drive?  Here are a few non-perishable food items requested by food banks:
• Cereal
• Pasta
• Rice
• Canned fruits and vegetables
• Canned meals such as soups, chili, pasta
• 100% juice
• Peanut butter
• Pasta sauce or spaghetti sauce
• Macaroni & cheese
• Canned protein – tuna, chicken, turkey
• Beans – canned or dry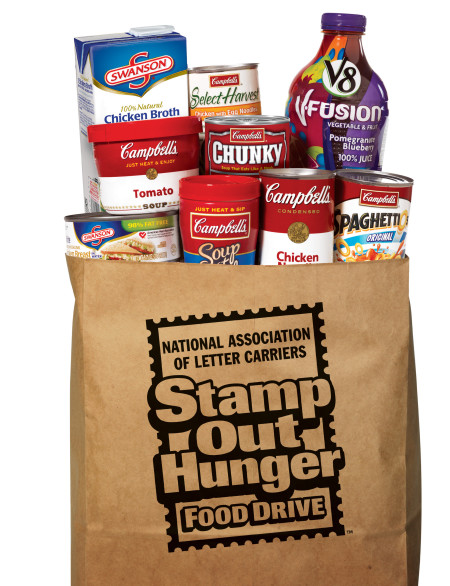 Whether you are able to donate one can or a whole bag of non-perishable grocery items…your food bank will appreciate it. Just leave your donation at your mail box on May 9 for your letter carrier to pick up. When you use coupons at the grocery store, it isn't difficult to get some or all of the items listed above for very little out of pocket.
For more information about the annual Stamp Out Hunger effort in your community, ask your letter carrier, contact your local post office, or visit Stamp Out Hunger.