I was provided with complimentary products to facilitate this post. Regardless, all opinions expressed are still 100% my own.

Squishmallows – Adorable Super Soft Marshmallow Like Plush Toys
Squishmallows are such super soft marshmallow-like texture plush toys. These plush toys will fill your heart with love and affection the second you see and touch them. One simply can not help but fall in love with Squishmallows after feeling how amazingly soft they are. Squishmallows make the best couch companions, pillow pals, bedtime buddies, travel teammates, and so much more!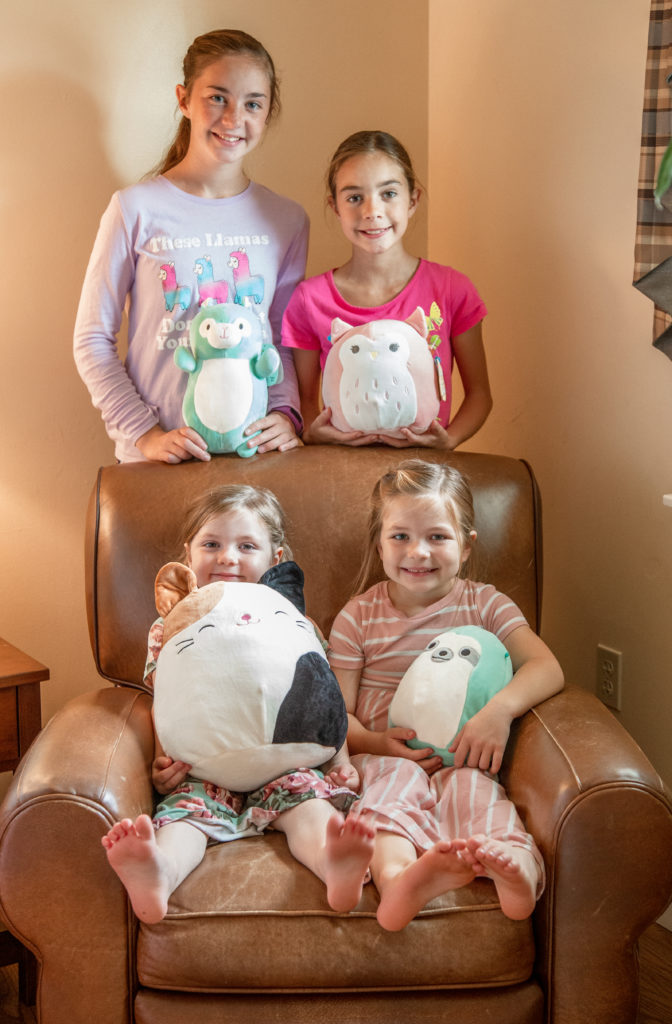 Kellytoy, one of the world's most influential manufacturers and distributors of plush toys and gifts, launched the Squishmallow squad in 2017. This plush line has been named Parent's Choice Award winner! Over time they have continued adding many fun characters to this line – everything from foxes to unicorns. Seriously you have to feel these fantastic plush characters. They are by far the softest plushes ever!
Every super soft Squishmallow comes with their own unique bio making them even more special. You will find everyone from Winston the Teal Owl, who is an aspiring chef who whips up famous mac and cheese to Pierre the Teal Alpaca, who enjoys classical music and hopes to have his own compositions played someday at the Sydney Opera House.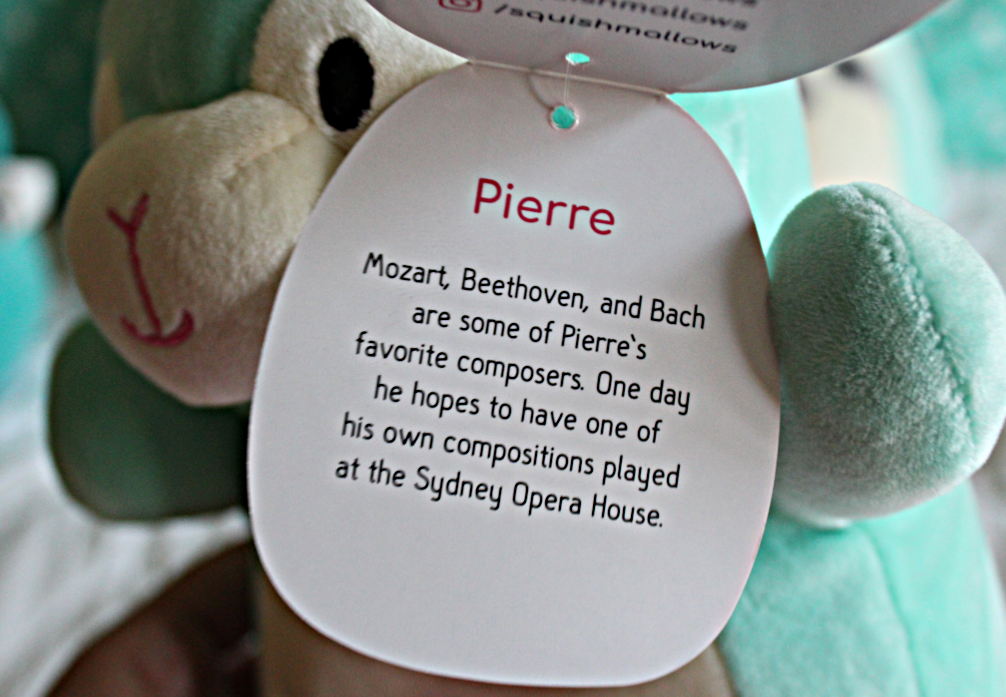 Squishmallows come in seven different sizes ranging from 3.5″ clip ons the whole up to ones up to 20″! They are made from super soft marshmallow-like texture and polyester fibers, which makes them machine washable. The machine-washable feature alone would make these super soft cuddly and adorable characters a total hit with parents everywhere.
The other feature that, as a mom, I love about Squishmallows is the price point! They are so affordable with prices of $2.99 for the clip-ons, $8.99 for 8″ size up through $24.99 for the largest 20″ size.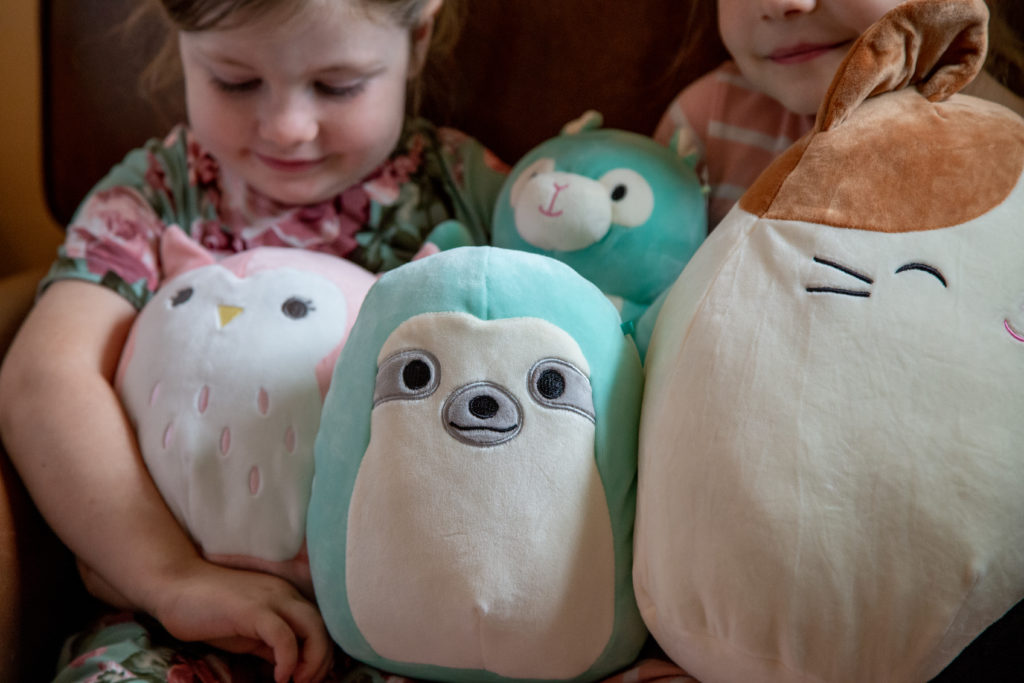 The cuddly plush line from Squishmallows is perfect for everyone from the baby on your shopping list to the teens. When you gift Squishmallows, the recipient of these adorable characters will now have a buddy for cuddling while they are movie watching, a pillow for nighttime, a companion while traveling, and so much more! Squishmallows are available at Walgreens, Amazon, Walmart, Justice, Five Below, Costco, Target, and more!