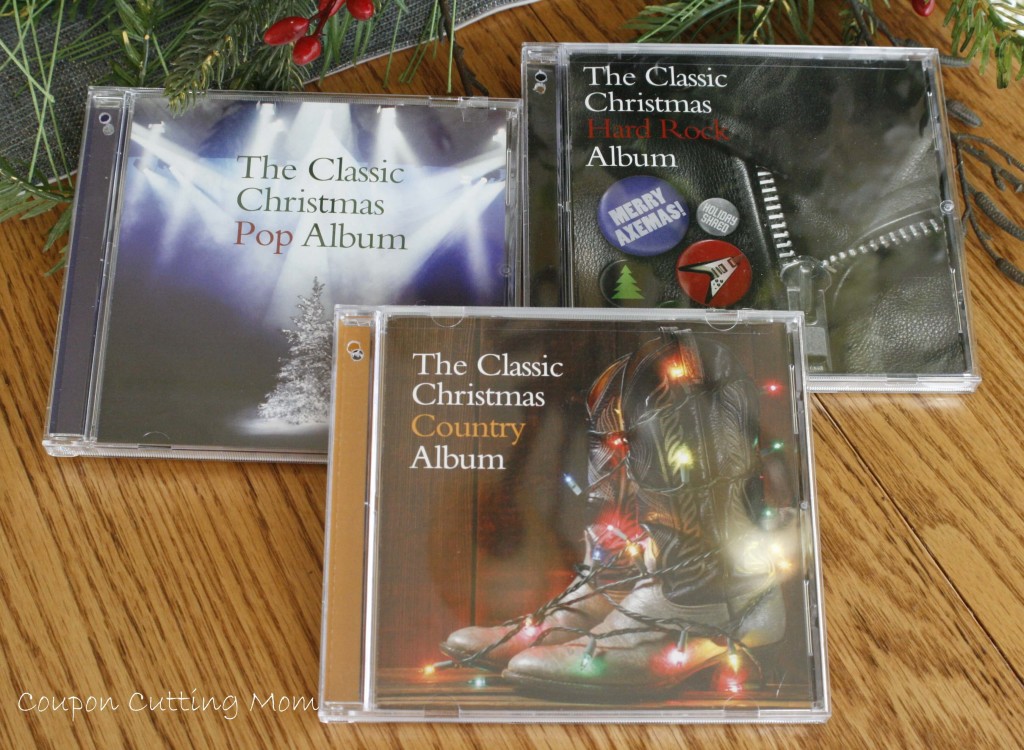 Christmas really isn't Christmas without some good music, right?! There is just a special holiday feeling that you get when you listen to Christmas music. For that reason I've teamed up with
Sony Legacy Recordings
to give you a chance to learn more about their great Christmas CD's and also for a chance to enter a Christmas music giveaway.
My family and I have really been enjoying "The Classic Christmas Country Album", "The Classic Christmas Pop Album", and "The Classic Christmas Hard Rock Album". These Legacy albums include songs from Kellie Pickler, Backstreet Boys, Jeff Beck, Brad Paisley and many other great artists.
My favorite song on the Hard Rock Album is "Amazing Grace" by Jeff Beck. While I never thought of this song as a Christmas one, I must tell you this is the most beautifully moving and haunting instrumental rendition of this song I have ever heard. In fact I get goose bumps every time I'm listening to this album and this song starts playing. This album is a great mix of sacred and secular songs and while I'm not much of a fan of hard rock, I was surprised at how much I really love this album and I think I just found my new most favorite CD of Christmas music.
THE CLASSIC CHRISTMAS HARD ROCK ALBUM
Selections:
1. Amazing Grace Jeff Beck
2. The Little Drummer Boy Alex Lifeson
3. Silent Night/Holy Night Jam Joe Satriani
4. Christmas Time Is Here Steve Vai
5. The Christmas Song Steve Lukather
6. O Come, O Come Emmanuel Neal Schon
7. Sleigh Ride Stuart Hamm
8. O Come All Ye Faithful Trevor Rabin
9. Deck The Halls Ted Nugent
10. O Little Town Of Bethlehem Robin Trower
11. We Three Kings Halford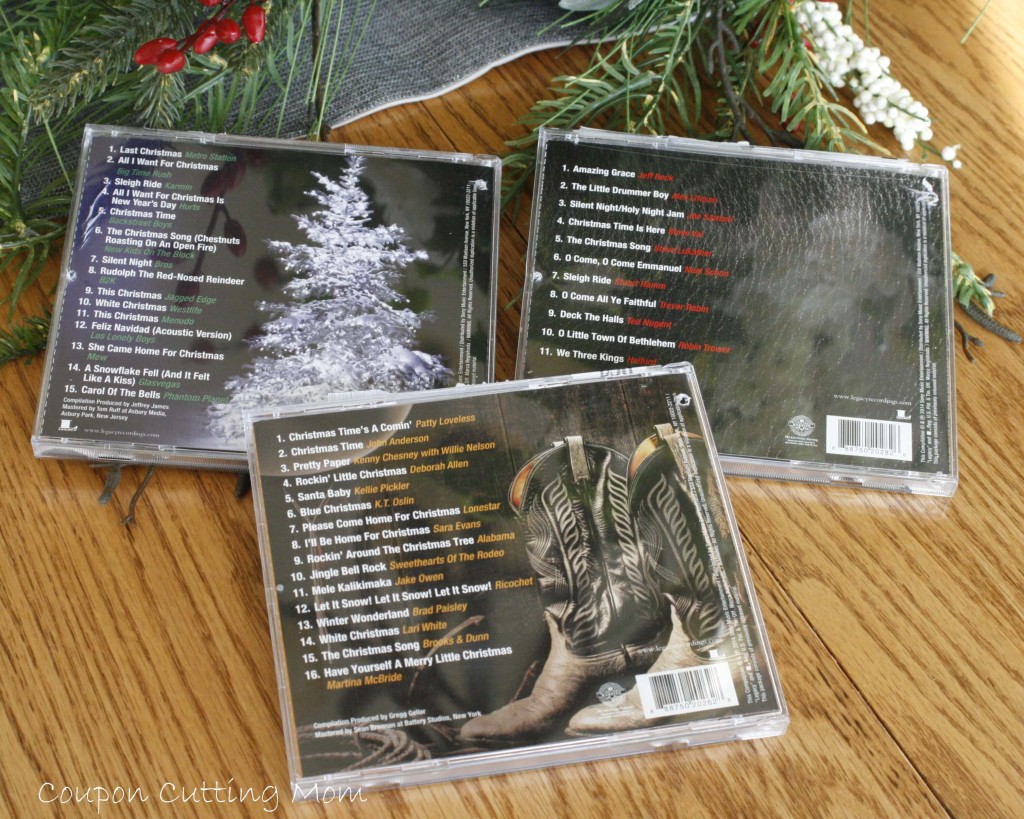 The Pop Album is a fun Christmas album and just a few of my favorites on this one are "Silent Night", "Feliz Navidad", and "
Carol of the Bells
".
THE CLASSIC CHRISTMAS POP ALBUM
Selections:
1. Last ChristmasMetro Station
2. All I Want For Christmas Is You Big Time Rush
3. Sleigh Ride Karmin
4. All I Want For Christmas Is New Year's Day Hurts
5. Christmas Time Backstreet Boys
6. The Christmas Song (Chestnuts Roasting On An Open Fire) New Kids On The Block
7. Silent Night Bros
8. Rudolph The Red-Nosed Reindeer B2K
9. This Christmas Jagged Edge
10. White Christmas Westlife
11. This Christmas Menudo
12. Feliz Navidad (Acoustic Version)Los Lonely Boys
13. She Came Home for Christmas Mew
14. A Snowflake Fell (And It Felt Like A Kiss) Glasvegas
15. Carol Of The Bells Phantom Planet
Anyone who knows me very well at all will be able to tell you that I love Country music. This is just something about this genre of music that gets me so I knew that I was going to love the County Album. This CD includes a great mix of songs and artists. Since I'm not a fan of cold weather and snow, I would love to have the chance to experience Christmas in the land of palm trees some year and for this reason my favorite song on this album is "Mele Kalikimaka".
THE CLASSIC CHRISTMAS COUNTRY ALBUM
Selections:
1. Christmas Time's A Comin' Patty Loveless
2. Christmas Time John Anderson
3. Pretty Paper Kenny Chesney with Willie Nelson
4. Rockin' Little Christmas Deborah Allen
5. Santa Baby Kellie Pickler
6. Blue Christmas K.T. Oslin
7. Please Come Home For Christmas Lonestar
8. I'll Be Home For Christmas Sara Evans
9. Rockin' Around The Christmas Tree Alabama
10. Jingle Bell Rock Sweethearts Of The Rodeo
11. Mele Kalikimaka Jake Owen
12. Let It Snow! Let It Snow! Let It Snow! Ricochet
13. Winter Wonderland Brad Paisley
14. White Christmas Lari White
15. The Christmas Song Brooks & Dunn
16. Have Yourself AMerry Little Christmas Martina McBride
Set your holiday mood with any of these great albums from Legacy Recordings. Be sure to follow the Legacy Recordings on Facebook and Twitter to stay up to date with all of their latest news and offers.
Legacy Recordings is generously offering a Coupon Cutting Mom a Christmas Album Music CD pack that includes "The Classic Christmas Country Album", "The Classic Christmas Pop Album", and "The Classic Christmas Hard Rock Album"! This giveaway is open to US residents ages 18+ and ends at 12 midnight ET on December 12, 2014.
Good Luck and Merry Christmas!
Coupon Cutting Mom received one or more of the products mentioned above free for evaluation purposes. Regardless, all opinions expressed are still 100% my own.