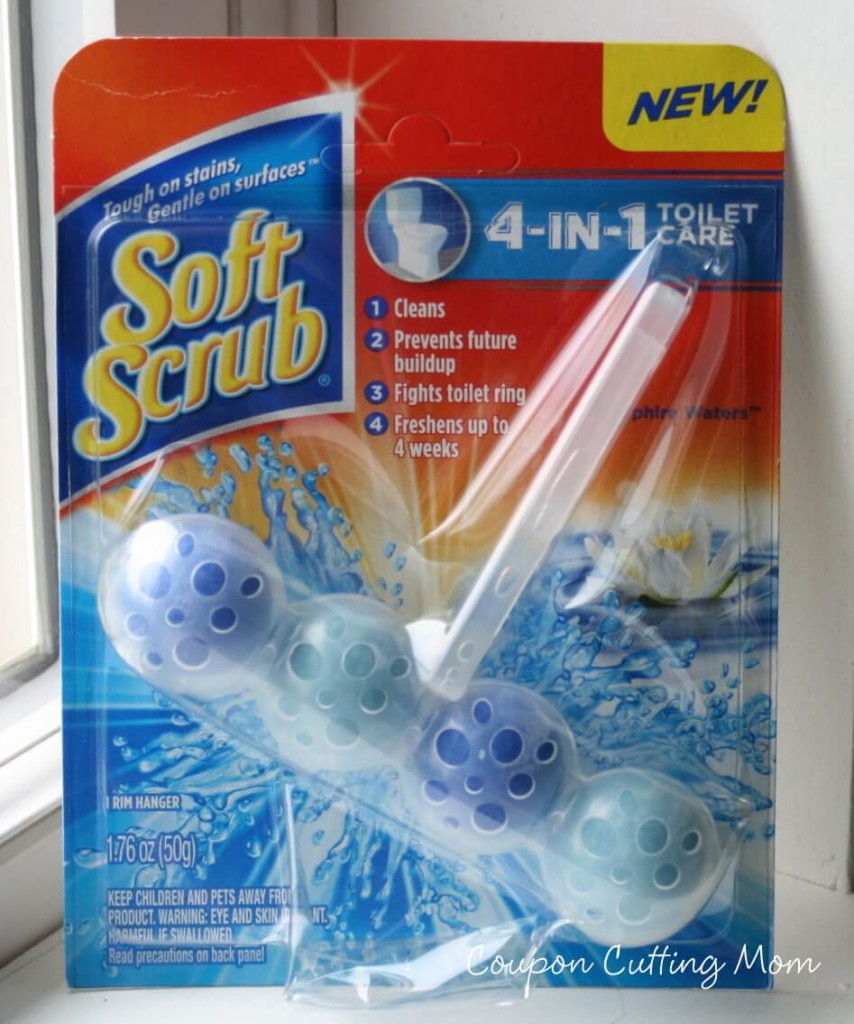 I can't say the bathroom is my favorite room to clean, so I'm always on the lookout for any product that will make cleaning this room easier. Thanks to Purex Insiders I was recently able to test the Soft Scrub 4-In-1 Toilet Care.
This new toilet cleaner item from Soft Scrub is pretty amazing. According to the package it is to clean, prevents future buildup, fight toilet ring, and freshen up to 4 weeks. I have had it installed for 2 weeks and so far it is doing a great job of all the things listed above.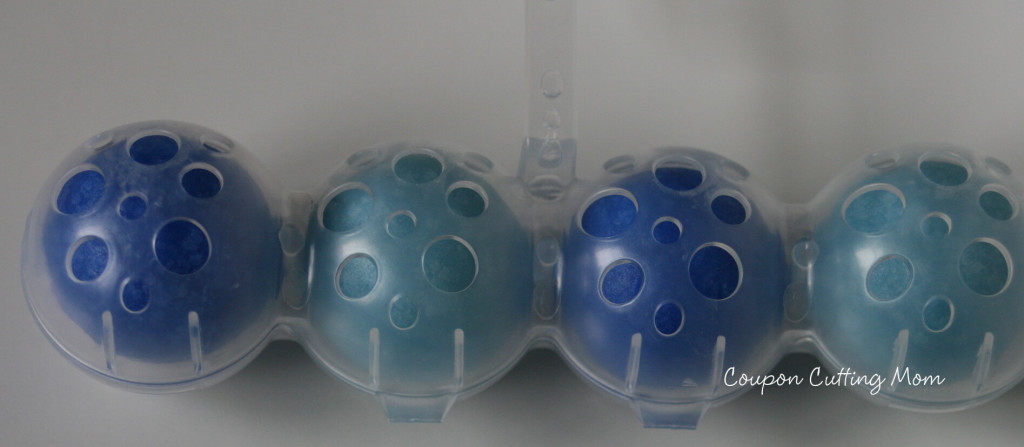 The scent of my 4-In-1 Toilet Care is the Sapphire Waters and it has a good strong scent, not one that disappears after a few days. I love walking in to the bathroom and being greeted by a fresh clean smell especially when I know that great smell is also working at keeping my toilet clean.  This product is also available in the Alpine Fresh scent.
After removing the toilet bowl hanger from the package it was super easy to install on the rim of the toilet. The plastic cage then keeps the cleaning balls in place and the water activates them with each flush. The cleaning power in these balls has certainly prevented toilet ring and kept our toilet fresh.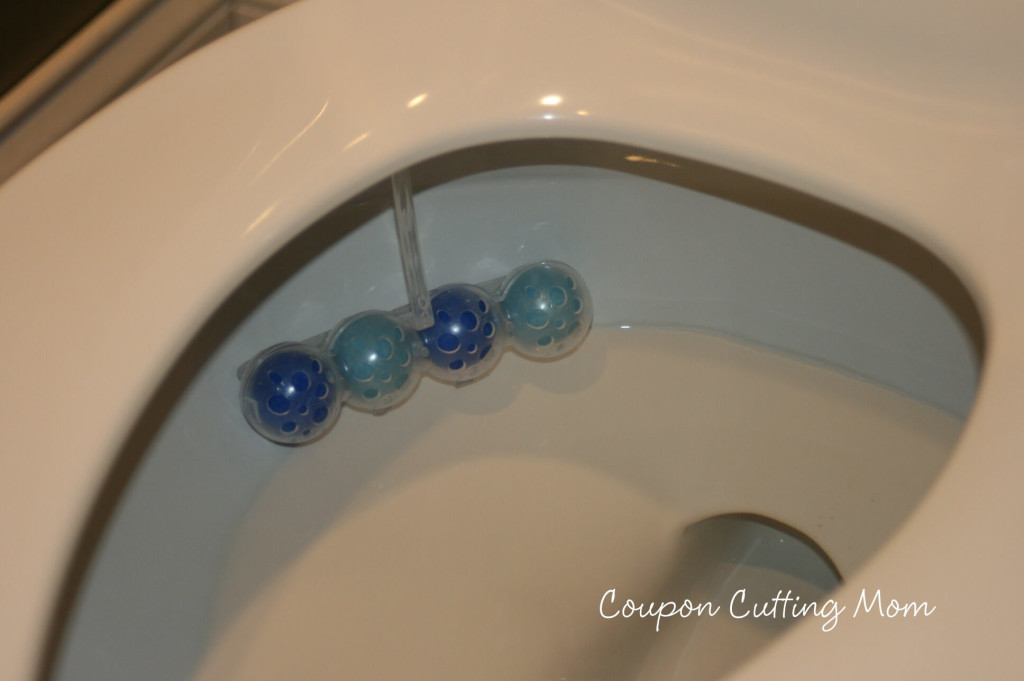 And my favorite part about the Soft Scrub 4-In-1 Toilet Care is that it can be purchased for under $2 and is available at Walmart. So you can spend less money and less time cleaning on a product that last up to 4 weeks. Sounds like a win win situation to me.
Are you ready to say goodbye to constant toilet bowl scrubbing and hello to a product that will clean for you and also leave your bathroom smelling clean? Enter to win one of the two coupons I'm giving away for a FREE Soft Scrub 4-In-1 Toilet Care. This giveaway is open to US residents only and will end on June 29, 2013.
How do you enter to win?
On the Giveaway Tool form below, simply complete as many entries as you would like. Please note that ALL entries are validated prior to winner selection, so do make sure that you fully complete each entry.
Good Luck!
Coupon Cutting Mom received one or more of the products mentioned above free for evaluation purposes. Regardless, all opinions expressed are still 100% my own.