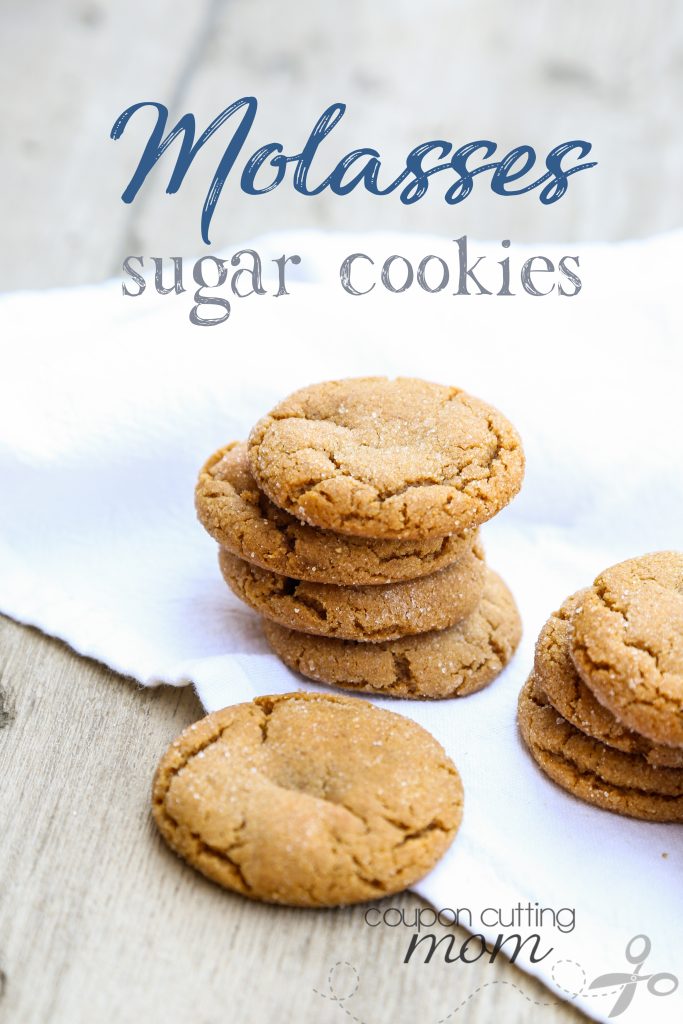 Homemade Soft Molasses Sugar Cookies Recipe
My brother in law whips up so many amazing foods in the kitchen, which makes me wish I was even half as good at cooking and baking as he is. At any holiday or anytime we are together, and he makes something for the meal you can guarantee that it will be very yummy. He makes the best homemade pasta, cheesecakes, bread, cookies, and so much more. I have a weakness for cookies, especially molasses cookies and the Molasses Sugar Cookies he makes are so yummy! Thankfully he shared his recipe with me (and I discovered it is easy to make cookies that taste just like the ones he makes), and now I can mix up these cookies whenever I want at home.
These molasses cookies have a distinct spicy flavor. This flavor comes from the use of cinnamon, ginger and cloves and of course rich sticky molasses. With the crackly sugared surface and slightly crispy edges and the soft middles, these cookies are perfect for whenever you are craving something baked. These Molasses Sugar Cookies taste somewhat like a gingersnap cookie, but with a more subtle flavor and of course the cookies in this recipe are softer too. I like to keep my stash of these cookies in the freezer as this keeps them fresh longer and even right out of the freezer they are soft and chewy.
Molasses Sugar Cookies
These soft Molasses Sugar Cookies have the rich flavors of molasses, cinnamon, ginger and cloves.
Author: Esther @ Coupon Cutting Mom
Ingredients
¾ cup shortening
1 cup sugar
¼ cup dark baking molasses
1 egg
2 cup flour
2 teaspoon soda
1 teaspoon cinnamon
½ teaspoon cloves
½ teaspoon ginger
½ teaspoon salt
Instructions
Cream sugar and shortening.
Add egg and molasses to sugar and shortening mixture. Beat well.
Stir in dry ingredients.
Chill dough.
Form into 1" balls and roll in sugar. This scoop makes the perfect sized cookie.
Bake at 350° for 8 - 10 minutes.