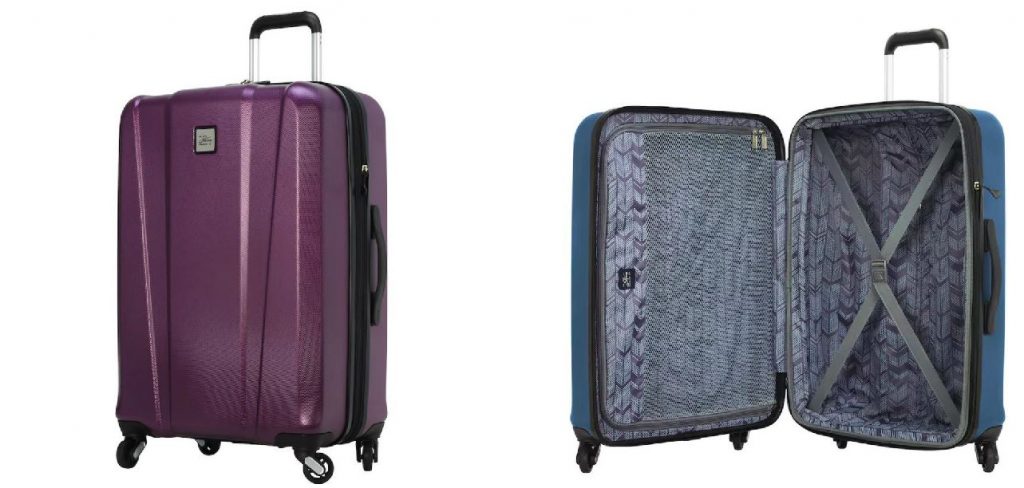 Skyway Oasis 2.0 Spinner Luggage ONLY $31.00 – Reg. Price $224.00
Last year we needed some new luggage for our checked bags for an upcoming trip, and I was able to score a sweet deal on this Skyway Oasis luggage at Kohl's. This Skyway luggage I purchased is by far our favorite as it is super roomy and my husband and I both pack together in the 24″ one and can easily get everything in and stay under the airline's weight limit. We have also used the 20″ carryon size on our last vacation, and again it was the perfect sized luggage, and the kids were very easily able to manage their own bag through the airport. This luggage regardless of which size you are using rolls so easily through any airport. If you need any luggage at all this is the brand to buy!
Kohl's is again offering this Skyway Oasis 2.0 Spinner Luggage for only $59.99 (reg. price $224.99). But with discount codes, a mail-in rebate, and Kohl's Cash are all combined it makes for the super low price of just $29.99! This sale price includes all sizes from the 20″ carryon to the 28″ size in both softside and hardside.
Kohl's Skyway Luggage deal: 
Buy 1 Skyway Oasis 2.0 Hardside or Softside Spinner Luggage $59.99
– $8.99 from 15% off code when you text SAVE07 to 56457
Pay $51.00
Receive $10 Kohl's Cash for spending $50
Submit $10 mail-in Skyway rebate
Final price $31.00!