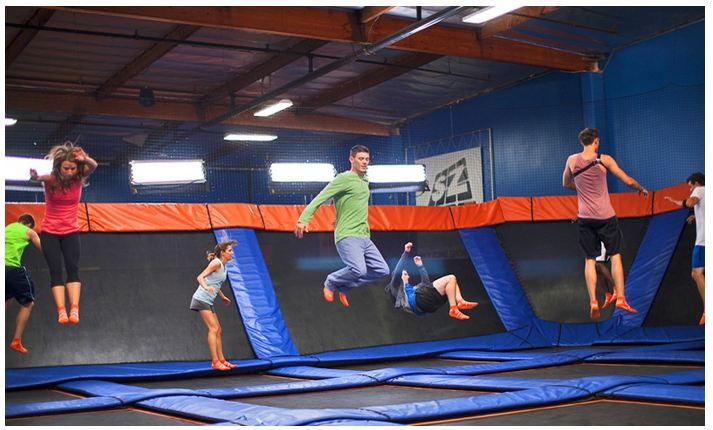 Sky Zone Jump Passes 45% off Regular Price
With this offer, you will be able to score Sky Zone Jump Passes for 45% off the regular price. There are three pass options available including a birthday party option.
Inside each Sky Zone location, a wall-to-wall half-pipe made entirely of trampolines gives children and adults a venue where they can safely hop, bounce, and somersault to their hearts' content. The vast, taut, springy flooring doesn't end at the walls, but instead the trampolines continue upward to form angles perfect for crawling up, springing off, or sliding down. Visitors can meander along the bounceable terrain in the open trampoline arena, throw themselves into giant foam pits, or sharpen their competitive edges in trampoline-assisted sports such as dodgeball.
Get your Sky Zone Jump Passes here while they are this super low price.