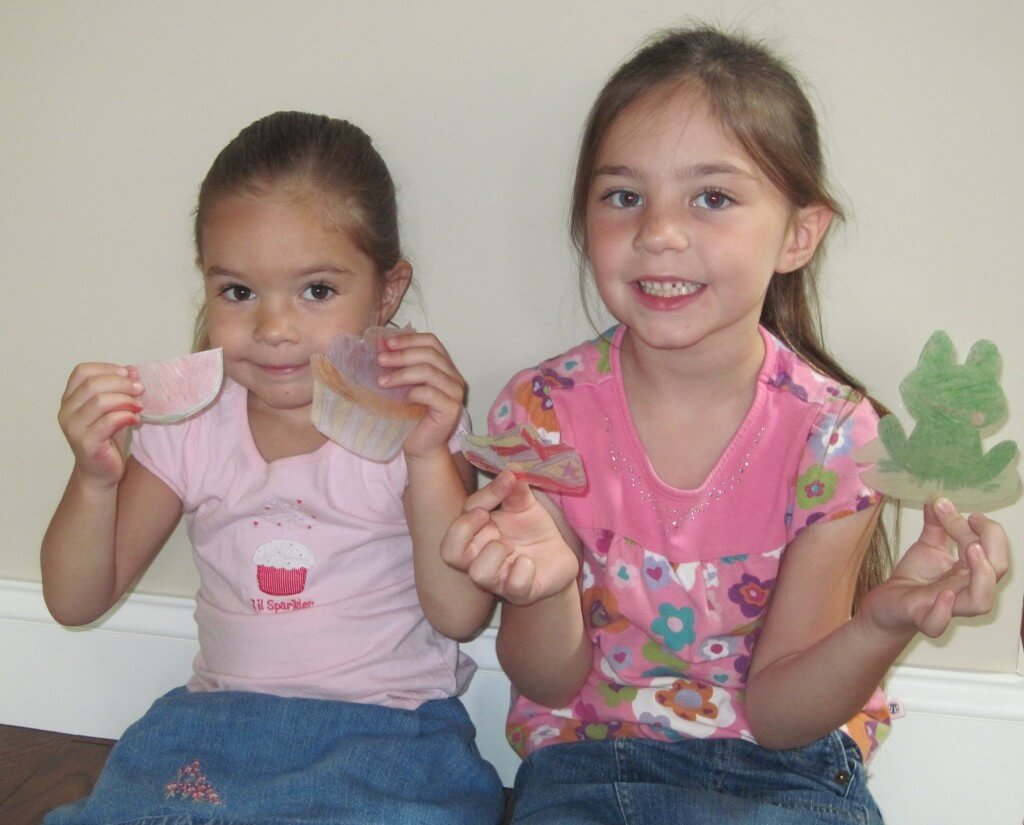 Today for our Frugal Family Fun activity I got to introduce the kids to the awesomeness of Shrinky Dinks. What is more intriguing than coloring a picture, cutting it out and then watching it shrink in the oven?
My daughter had gotten the Shrinky Dink kit we used today as a Christmas gift and promptly put the kit on a shelf in her room, only to discover it again this week. It was the perfect afternoon boredom buster. So take a good look around your house, you never know what you may find to entertain the kids with.
Next time we do this activity the girls would like to try making a necklace or bracelet out of different Shrinky Dink shapes. The ones we made today will likely become magnets.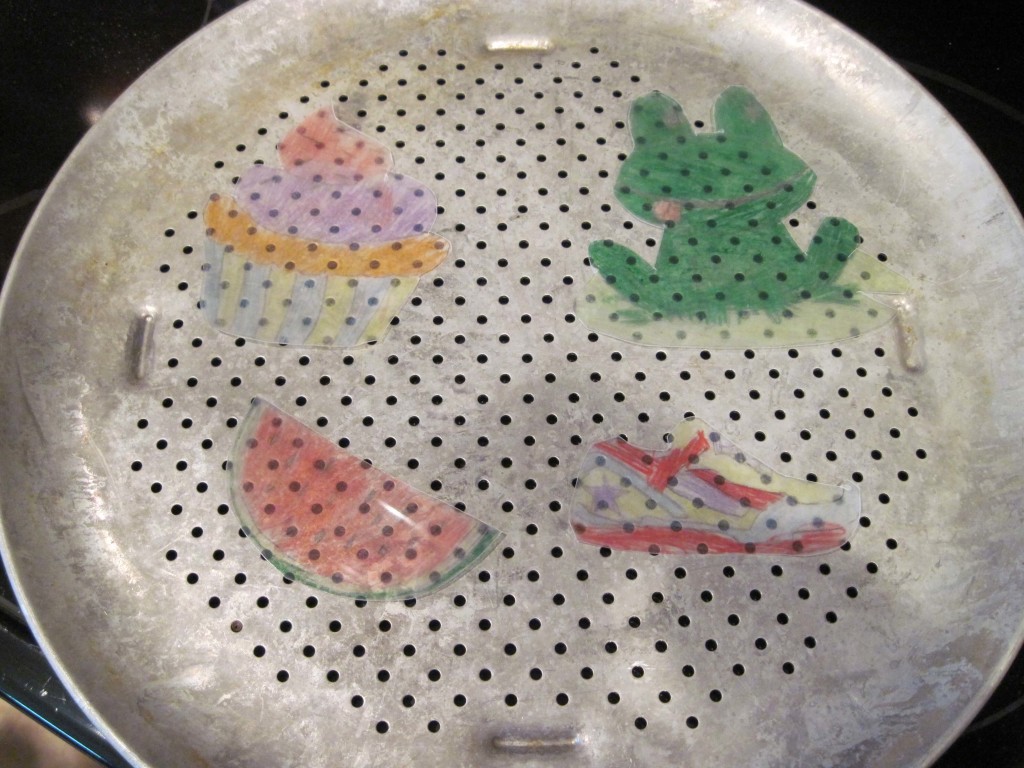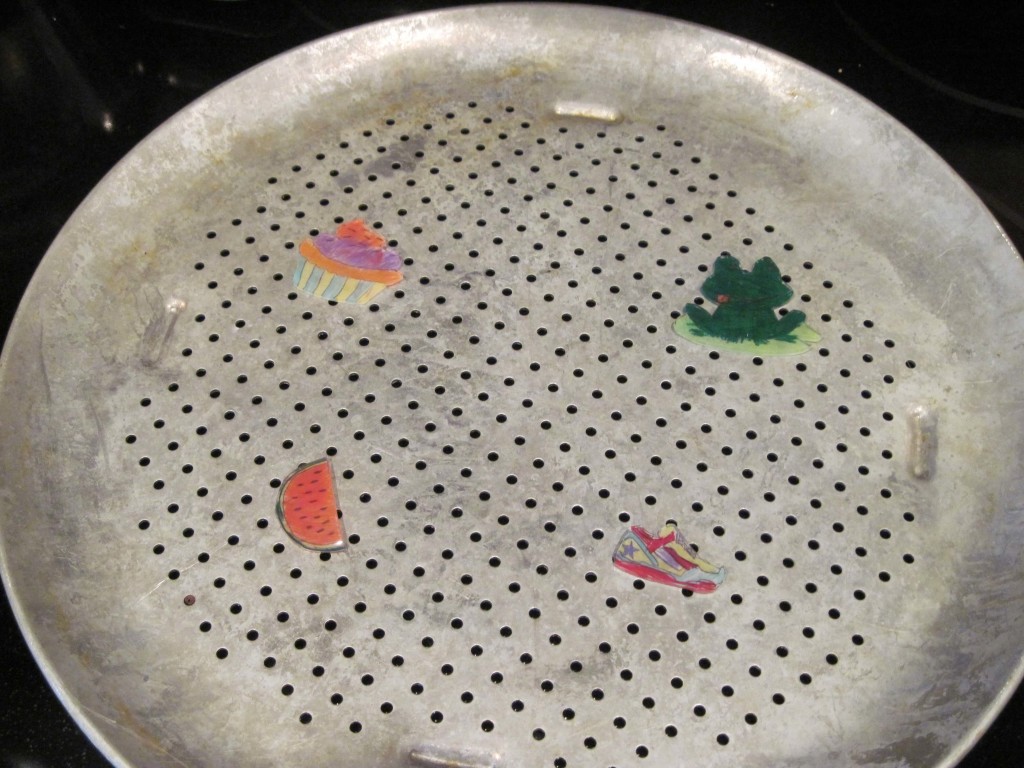 Here is an interesting Shrinky Dinks fact I found. Shrinky Dinks were invented in 1973 by two housewives of Brookfield, Wisconsin, as a Cub Scout project with their son.
Want to get some Shrinky Dinks for your kids? Head over here and browse the selection available. I can promise your kids will love them.