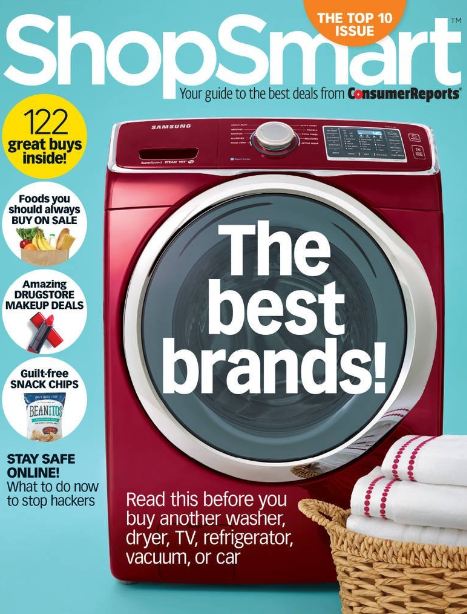 ShopSmart Magazine Subscription – 70% off the Regular Price
Get a subscription to the ShopSmart magazine for only $14.96 per year! This is a 70% savings off the regular cover price of $49.90. Just enter code COUPONCUTTINGMOM at checkout to score this sale price.
ShopSmart
is the lively new guide from the experts at Consumer Reports. Quick, easy-to-use, unbiased shopping advice to help readers find the best products and services for home, yard, health, fitness, food, electronics, family, autos and more. Like Consumer Reports, it is independent and carries no outside advertising.
Start your ShopSmart magazine subscription here. This offer expires at Wednesday 04/15/15 11:59 PM EST.