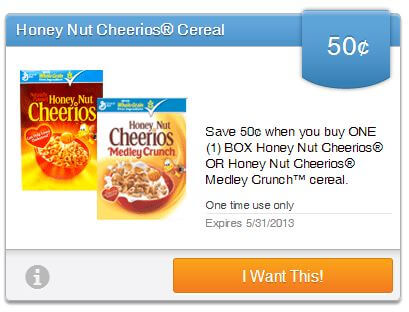 There were a lot of new coupons recently added to SavingStar. Head over and select the coupons you would like. A few of my favorite ones are the $5/$30 Bounty, Swiffer, and Febreeze, the $5/$25 Olay, Venus, and Pantene, or the $5/$10 Musselman's Applesauce.
I recommend adding any and all coupons you think you might use in the next month. Since these are ecoupons there is nothing to print, so no ink will be wasted if you don't use all the coupons you selected. These coupons often go quickly and that is why I recommend selecting them all now. Nothing is more annoying than going to add a coupon to your card only to find out it is already gone.
New to SavingStar and not sure how it works? Sign up for a SavingStar account and add your store card numbers and select the ecoupons you would like. These coupons are then automatically linked to your store card. Use your card when checking out and the money is added to you SavingStar account. And the best part is you can use paper coupons in addition to the SavingStar coupons making for even greater savings.
Once your SavingStar account reaches $5 in savings, you can pick your payout from a bank account deposit, a PayPal account deposit, an Amazon gift card, or a donation to charity.
Find all the available SavingStar coupons here.