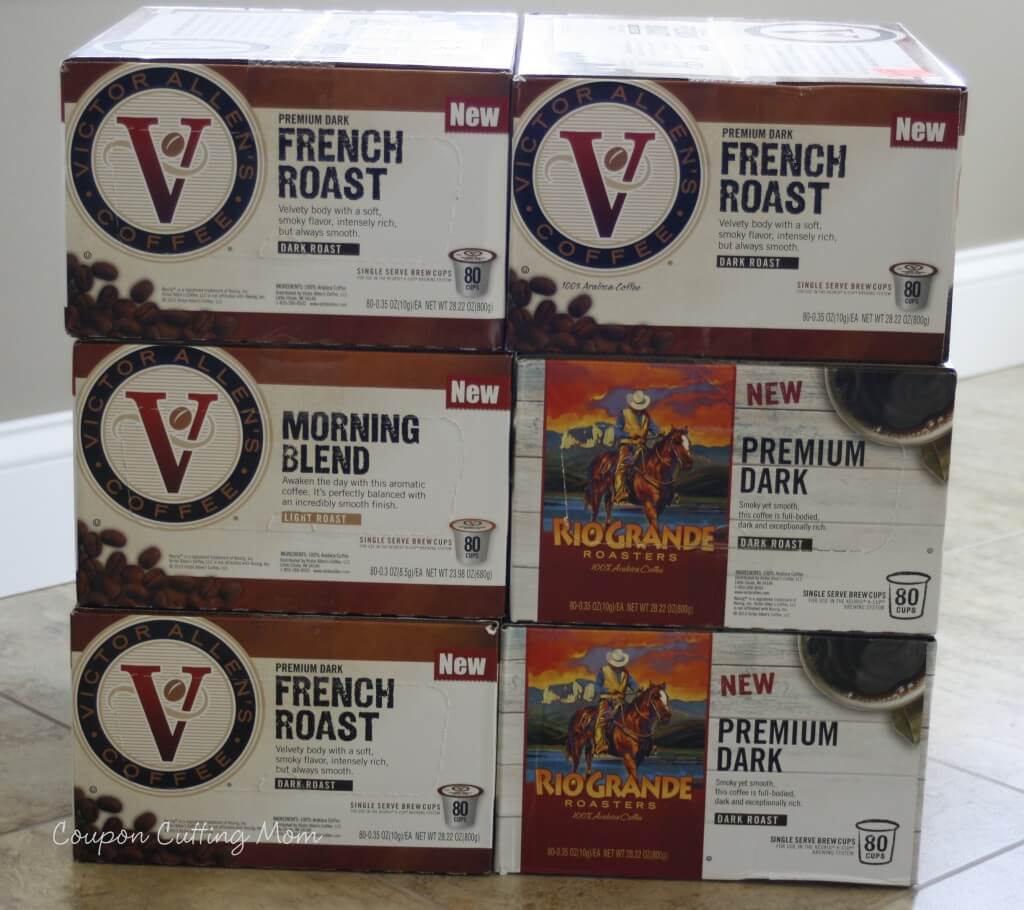 At our household, my husband is the only coffee drinker although there are certainly days I really wished I liked the taste of this liquid caffeine. My husband feels his coffee is good only if he brews at least half a pot. Of course he doesn't normally drink half a pot himself so this results in coffee going down the drain every day at our house.
Then we bought a Keurig and we stopped dumping out coffee. My husband most loves that he can get a perfect tasting steaming hot cup of coffee in seconds with just the press of button. No scooping out coffee, no long wait and best of all no wasted coffee. The only thing he doesn't like so much is the price of K-cups. While we normally try to stock up whenever we find a deal or sale we still usually pay around $0.35 – $0.40 per cup.
I was recently shopping with my mom in law and she wanted to stop at Ollie's Bargain Outlet and while this store is in my own town I just rarely stop there but on this particular day I was so glad we stopped as it turned into a great moneysaving deal. While browsing the aisles, I found a huge skid of boxes of K-cups!! Eighty count boxes of K-cups for only $25.99 or $0.32 per cup. I bought a box of the Victor Allen's K-cups and brought it home for my husband to try. I was so happy when he said he loved the flavor and taste. The coffee had an expiration date of 5/2015 and after checking the Victor Allen price on Amazon and finding it to be $0.415 per cup, we knew we had better get back to Ollie's and stock up.
But, the deal got even better as we had a 15% off coupon for being an Ollie's member. Since deals come and go at Ollie's we didn't waste any time in heading back to this bargain store and buying six more boxes of K-cups. The 15% off coupon saved us a total of $23.39 off our purchase. This brought the price down to only $22.09 per box or $0.276 per k-cup. Figuring that we would have needed to buy this coffee anyway throughout the next few months and that we would have paid $0.35 per cup when I bought it, this means the Ollie's deal saved us another $35.52. This makes for a total savings of $58.91 just by stocking up on coffee today!!
Have you scored any moneysaving bargains or deals recently? I would love to hear about it in the comment section.