Save Up To 58% On Crayola Items
Head on over to Amazon where you can score up to 58% on selected Crayola items. With this sale, it is the perfect time to be stocking up on Crayola items for Christmas gifts. Crayola products are a favorite with my both of my kids and a favorite with me too as any Crayola item can provide hours of creative fun. See all of the Crayola items included in this sale HERE. Or continue scrolling for a highlight of the deals.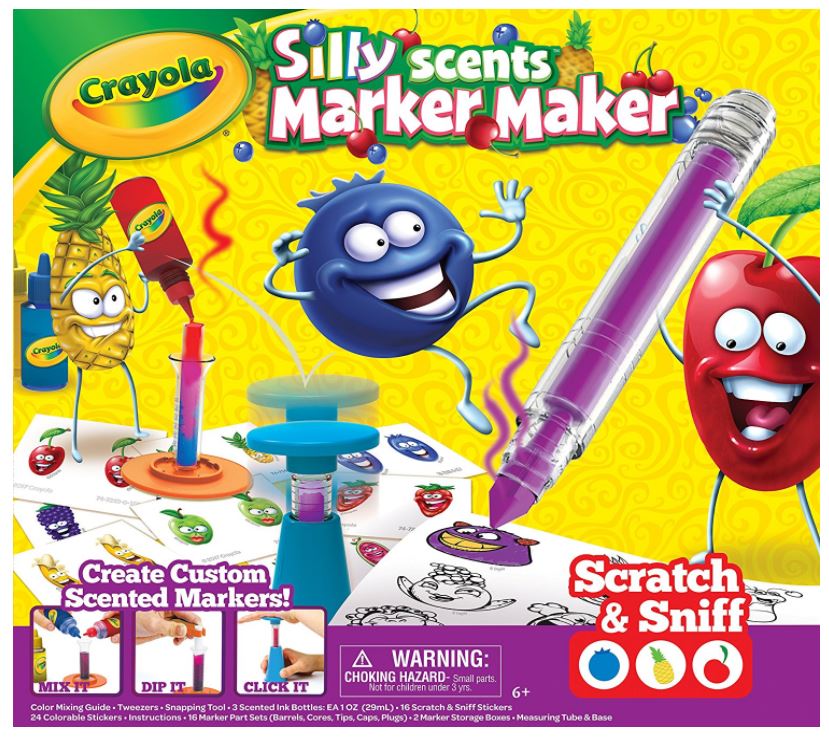 The Silly Scents Marker Makers caught my eye instantly as I know my daughter who loves to color and draw who find it great entertainment to create her own scented markers to use and at 48% off the regular price I won't be breaking the bank when I buy this. The Crayola Silly Scents Marker Maker lets kids experiment with colors and scents to create their own custom scented markers. Kids can use the included color mixing guide to create their favorite colors or experiment and make up their own. After the markers are assembled, they can give their marker creations unique names and try them out on the included colorable sticker pages. Also comes with Scratch & Sniff sticker pages for more fun smelling adventures.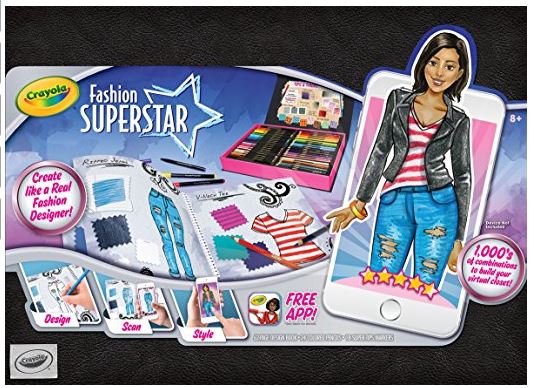 Or how about this Fashion Superstar set? This set is on my 12-years old wishlist this year. Combining classic coloring with app interactivity, Crayola Fashion Superstar Designer lets budding designers create and show off their unique fashion creations. After creating unique dresses, tops, and skirts using the design book, colored pencils, and SuperTips markers, you can scan the designs with a free app for a rich interactive experience. Get your Fashion Superstar set for ONLY $11.25 (reg. $19.99).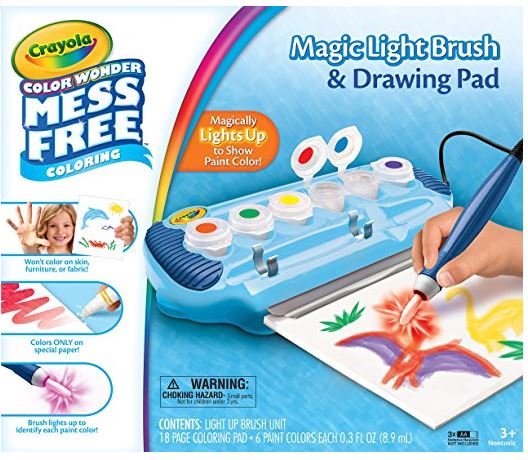 The Crayola Color Wonder Magic Light Brush & Drawing Pad is 48% off the regular price today! This set is sure to be a huge hit with parents because it won't leave paints on skin, clothing or furniture. The Crayola Color Wonder Magic Light Brush & Drawing Pad lets kids create fun, colorful paintings with no worry that it will cause a mess. Dip the Magic Light Brush in the included color pots and watch it magically illuminate with the color you've chosen. Then use the brush to paint colorful pictures on the Color Wonder pages.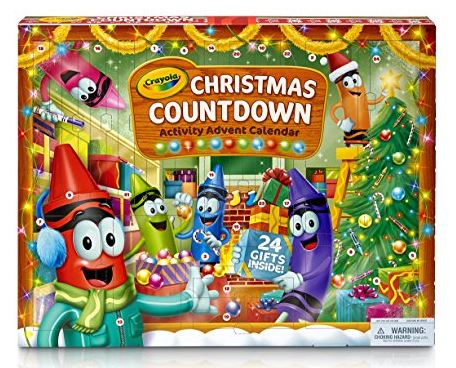 Here is the perfect Advent calendar this season. Keep the kids creatively engaged while counting down to Santa's arrival with the Crayola Christmas Countdown Activity Advent Calendar. This 24-day calendar offers simple holiday activities using Crayola tools and providing a daily dose of creativity, DIY ornaments, finger puppets, and other easy holiday craft projects are included in this set.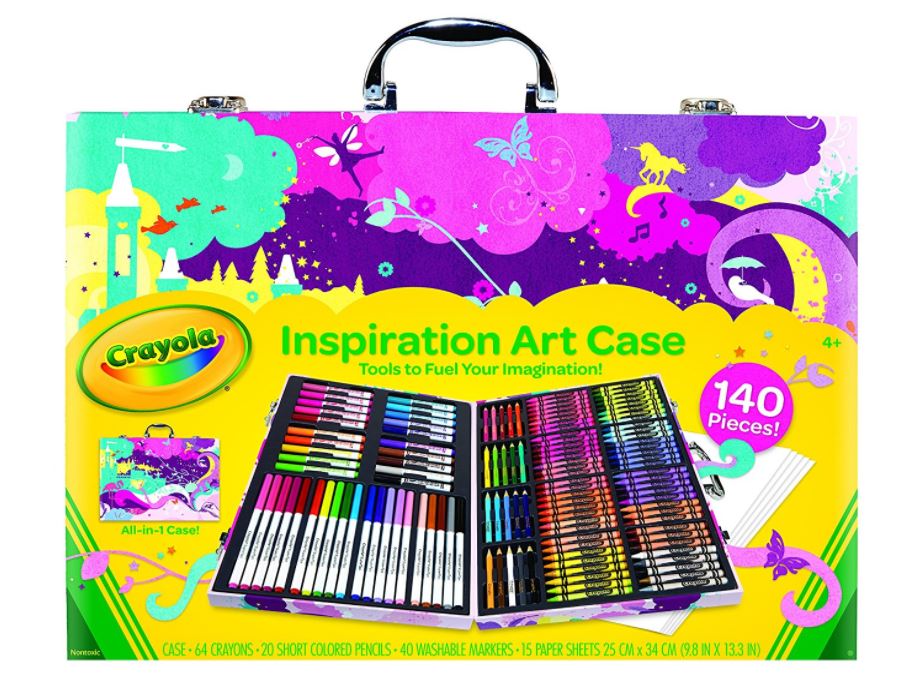 The Crayola Inspiration Art Case –  140 Piece Art Set is 48% off with this sale. The Crayola Inspiration Art Case is all-in-one portable art studio with dozens of crayons, pencils, markers, and sheets of drawing paper that can keep you creating for hours. The pretty pink art case has a special compartment for each drawing tool, so you won't misplace anything. Pack up all your supplies and unleash your creativity anytime, any place.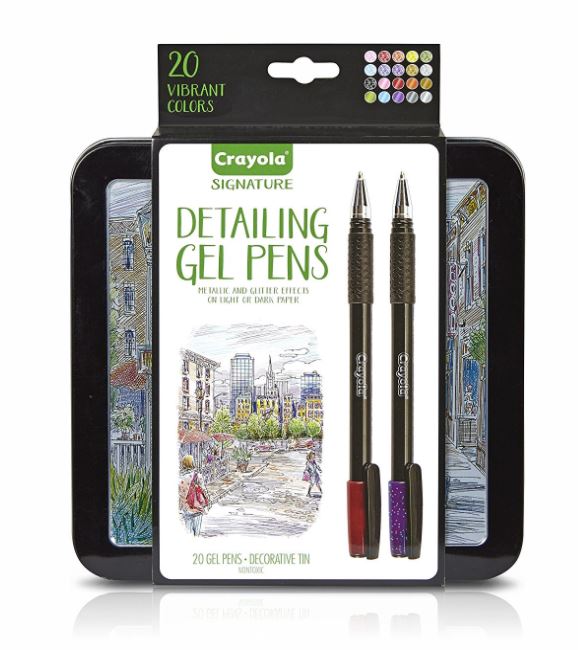 Crayola Signature Detailing Gel Pens create fine lines of saturated color. They are ideal for creating delicate details on artwork, lettering projects, and more. The gel ink dispenses smoothly and evenly, for vibrant results without skipping or steaking. And at $10.54 (reg. $18.49) today is the perfect day to buy this gel pen set.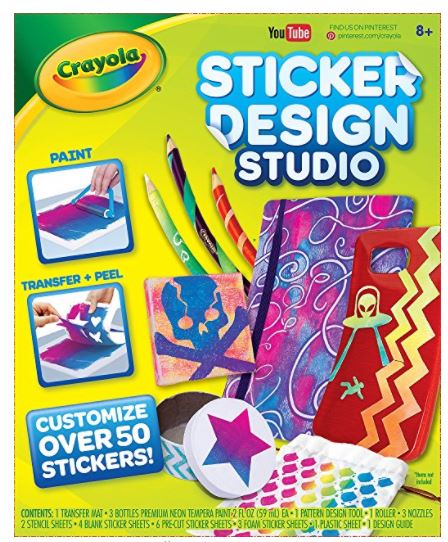 43% off the regular price! Create custom stickers to decorate your favorite gear with the Crayola Sticker Design Studio. This fun, creative activity is easy to use right out of the box, letting anyone achieve cool designs in minutes. Create unique, colorful designs on the sticker design sheets and then use the repositionable stickers to make your school supplies and tech gear stand out.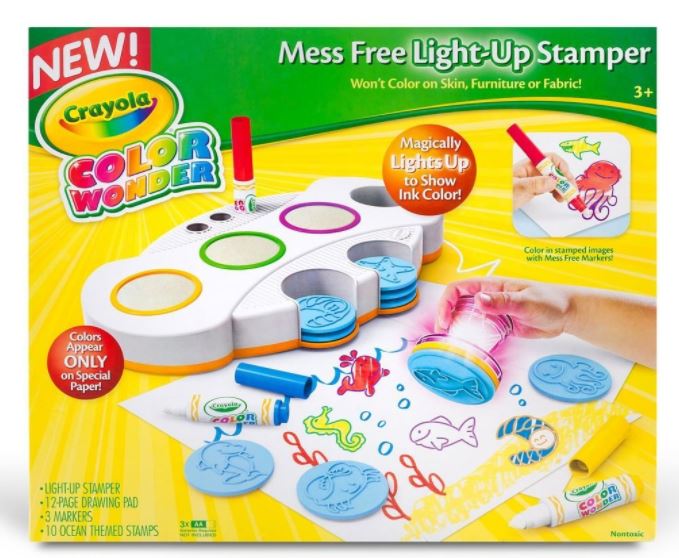 This set looks PERFECT for any preschooler. The Crayola Color Wonder Light-Up Stamper lets kids explore the fun of stamping–without making a mess. The stamper uses Color Wonder ink, which makes marks only on the special Color Wonder paper, so clothes and hands stay mess-free. And at 53% off the regular price you won't find a better deal anywhere else.
Shop all the Crayola items that are part of this great sale while they are at this low price.