This review was made possible by iConnect and Luvs.  I was provided compensation to facilitate this post, but all opinions stated are 100% mine.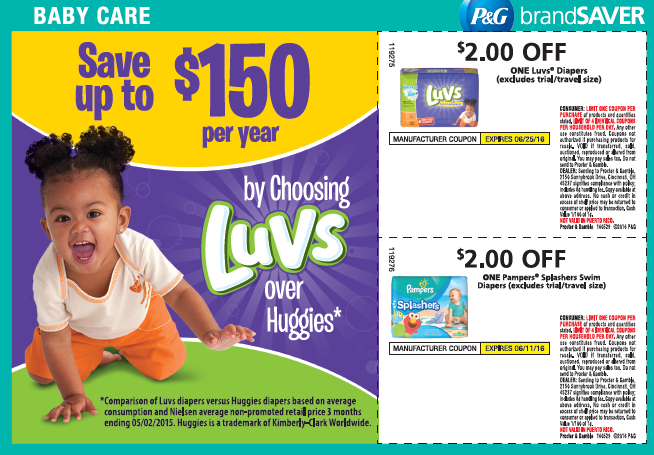 Save $5 on Luvs Diapers + $100 American Express Gift Card Giveaway 
I'm excited to let you that the coming May 29 Sunday paper is going to include a high-value coupon that will save you money on diapers! Get your scissors ready because this $2 Luvs Diaper coupon in the P&G insert is one that you will want to cut and use the next time you purchase diapers. If you don't use diapers, consider cutting this coupon and being a coupon fairy by letting it on the store shelf next to the Luvs so that another shopper can enjoy saving money on their diaper purchase.
Additionally, in partnership with Ibotta, Luvs is also offering a limited-time $3 rebate on any boxed variety of Luvs Diapers, 54ct. box or larger which means by combining the $2 P&G coupon and the Ibotta offer you will end up with a $5 savings on your Luvs diaper purchase!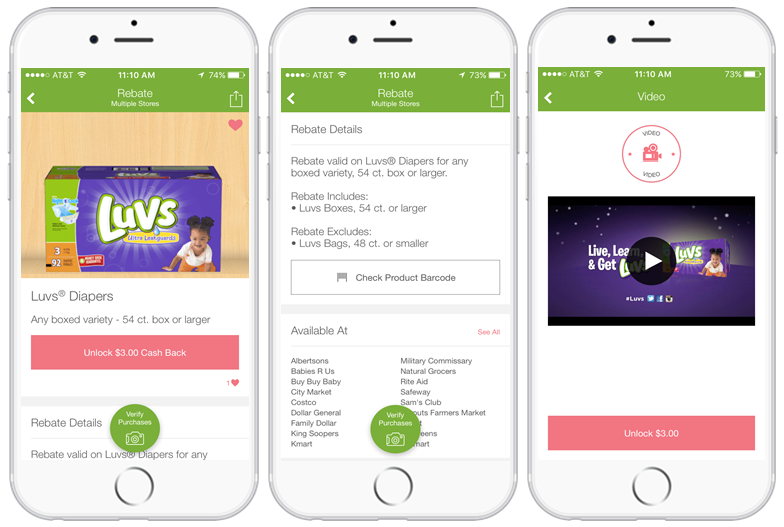 If you are new to Ibotta, you can download the free app. Google Play users can find the
free Ibotta app here
, and Itunes users will find the
free Ibotta app here
. Then after purchasing you Luvs diapers at any participating store, you will verify you purchase on Ibotta by scanning the product barcode and submitting a photo of your receipt and within 48 hours your $3 cash back rebate will be deposited into your
Ibotta account
!
Please note that the Luvs P&G coupon is good through 6/25/16 and can be used on any size diaper pack except trial/travel sized packs. The Ibotta Luvs offer is available for a limited time and is only for 54 count or more packs of Luvs diapers. You can use these offers separately or combine them to receive a total savings of $5!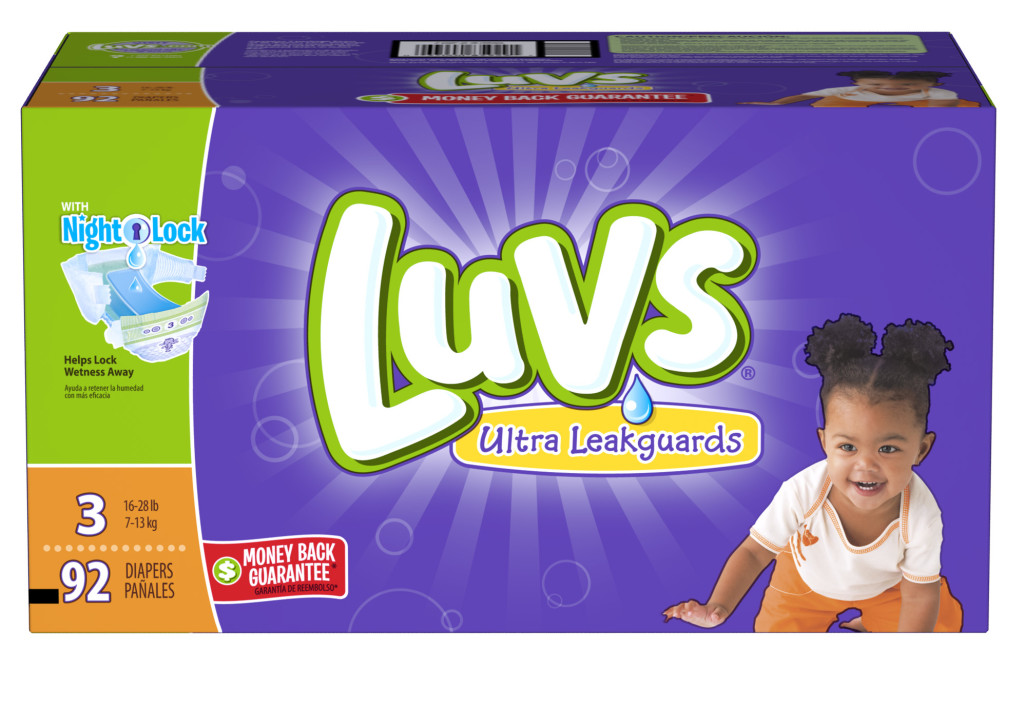 Luvs diapers are super easy for mom and dad to use as they come with large re-fastenable stretch tabs that give baby a secure and snug fit every time. Thanks to the Leak Barrier Leg Gathers and Leakguard Core
parents don't have to worry about leaks and baby stays dry and comfortable
. The cottony material on the Luvs diapers feels soft and gentle on baby's skin. And best of all Luvs feels so strongly that their diapers will keep your baby leak-free that they have guaranteed them with a
Money Back Guarantee
. If at any point you aren't satisfied with the leakage protection of Luvs, you can get your money refunded.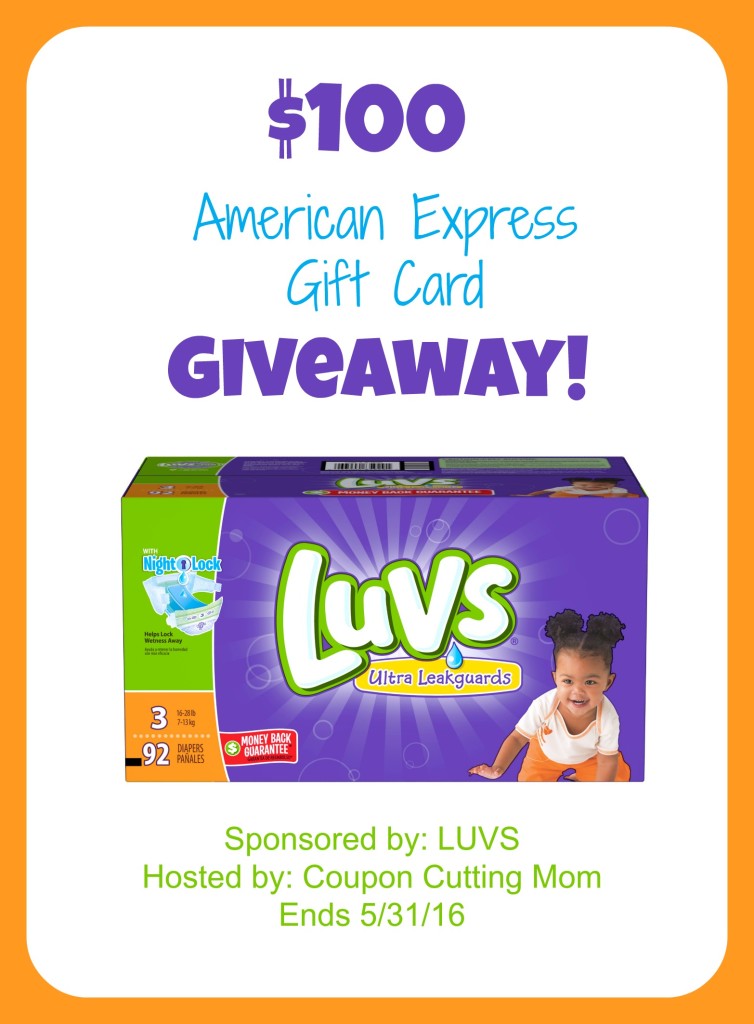 Thanks to Luvs for offering my readers a $100 American Express Gift Card Giveaway! 
This giveaway is open to US residents ages 18+ and ends at 12 midnight ET on May 31, 2016. Enter below on the giveaway widget for your chance to win!
Good Luck!